There aren't any Events on the horizon right now.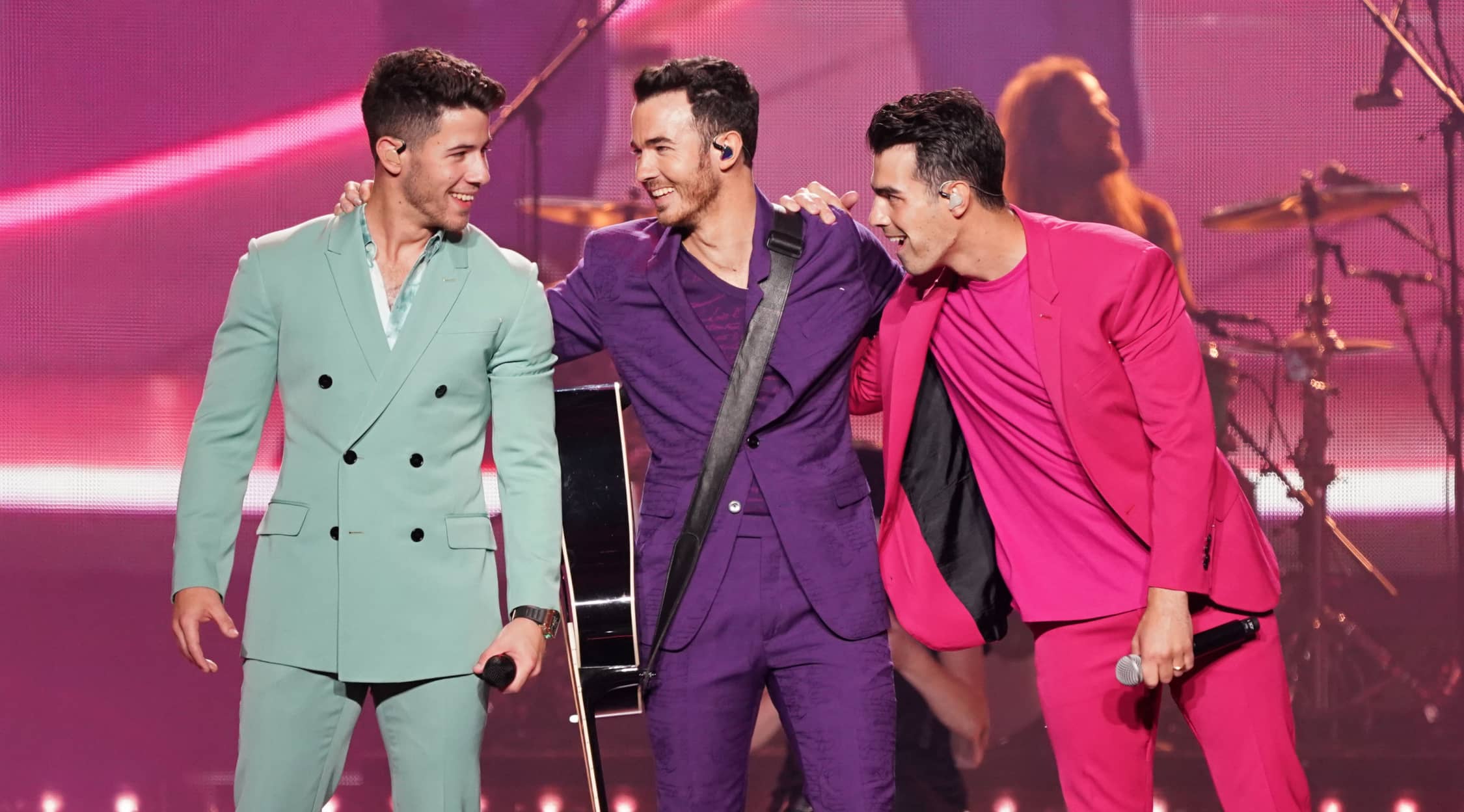 Zuma
Jonas Brothers Tickets
Jonas Brothers Tickets
Jonas Brothers is an American pop rock band that became popular from appearances on the Disney Channel. The band won Breakthrough Artist at the American Music Awards and Choice Music Breakout Group at the Teen Music Awards. Jonas Brothers has sold over 17 million albums around the world and won a total of 15 Teen Choice awards. You can experience their live concert performances around the country.
A Sucker for JoBros
The brothers recorded their first song, "Please Be Mine," in 2005 and were signed by Columbia Records. They released their first album, It's About Time, the following year as a limited-edition. After leaving Columbia Records in 2007, they signed with Hollywood Records. Jonas Brothers participated in various forms of marketing to get their name out there, such as Baby Bottle Pops commercials and soundtracks. The band's second album was successful, hitting No. 5 on the Billboard 200, No. 1 on Venezuelan Albums and Argentina Albums, No. 3 on Mexican Albums, No. 9 on UK Albums and more. In 2019, Jonas Brothers had their first No. 1 single on the Billboard Hot 100 with "Sucker." It was also the chart's 34th song to debut at No. 1. Happiness Begins ranked No. 1 on the Billboard 200 and Canadian Albums Chart, giving them a great start to their reunification.
Where can I buy Jonas Brothers tickets?
You can securely buy tickets at StubHub where each ticket is protected with a FanProtect guarantee.
Where is Jonas Brothers performing?
Jonas Brothers is performing all across the US, from the East Coast to the West Coast. The band also performs in Canada, Mexico, Puerto Rico, South America, the Caribbean, Russia, Asia and Europe. Be prepared to buy Jonas Brothers tickets when they come to a city near you, especially if you live outside of the US.
What can I expect from a Jonas Brothers concert?
Jonas Brothers usually has a backing band playing on stage while performing and walking around the stage to interact with fans. Depending on the song, Kevin and Nick play guitar while either standing in place or moving around the stage. The band is known for giving engaging performances. Jonas Brothers concerts have special effects and sometimes flames to add to the experience.
How long is a Jonas Brothers concert?
The band's concerts may last around two to three hours. Check the details of the concert you plan on attending.
Who are the members of Jonas Brothers?
Brothers Joe, Kevin and Nick Jonas are the members of Jonas Brothers. The band was formed in 2005 and went on hiatus in 2011 for the members to focus on solo projects. They broke up in 2013 but reunited in 2019 much to the excitement of die-hard fans. Kevin and Nick play guitar and Joe and Nick share lead vocals. Kevin provides backing vocals sometimes and can play the mandolin. Nick's other instruments include drums and keyboards.
Will Jonas Brothers tour in 2019?
Jonas Brothers announced they will have a tour in 2019 starting on August 7 in Miami. The tour is expected to wrap up in Paris on February 22, 2020. There will be around 16 shows in Europe and 74 in North America. Because of high ticket demand, Jonas Brothers has been adding more shows in certain cities, such as Los Angeles, Chicago, New York City, Toronto, Mexico City, London, and more.
What is Jonas Brothers' tour setlist like?
Jonas Brothers includes around 23 songs on its tour setlists and sometimes invites other artists to perform. Artists who have made a guest appearance at its tours include Avril Lavigne, Demi Lovato and Taylor Swift. Songs that have been included in Jonas Brothers' setlists include "That's Just the Way We Roll," "Hold On," "Play My Music," "Tonight," "Burnin' Up" and "Cool." Expect to hear songs from the band's Happiness Begins album during the 2019–2020 tour.
Back to Top
Epic events and incredible deals straight to your inbox.