We didn't find any Events nearby, but here's what's happening in other cities.
Jose Feliciano tour venues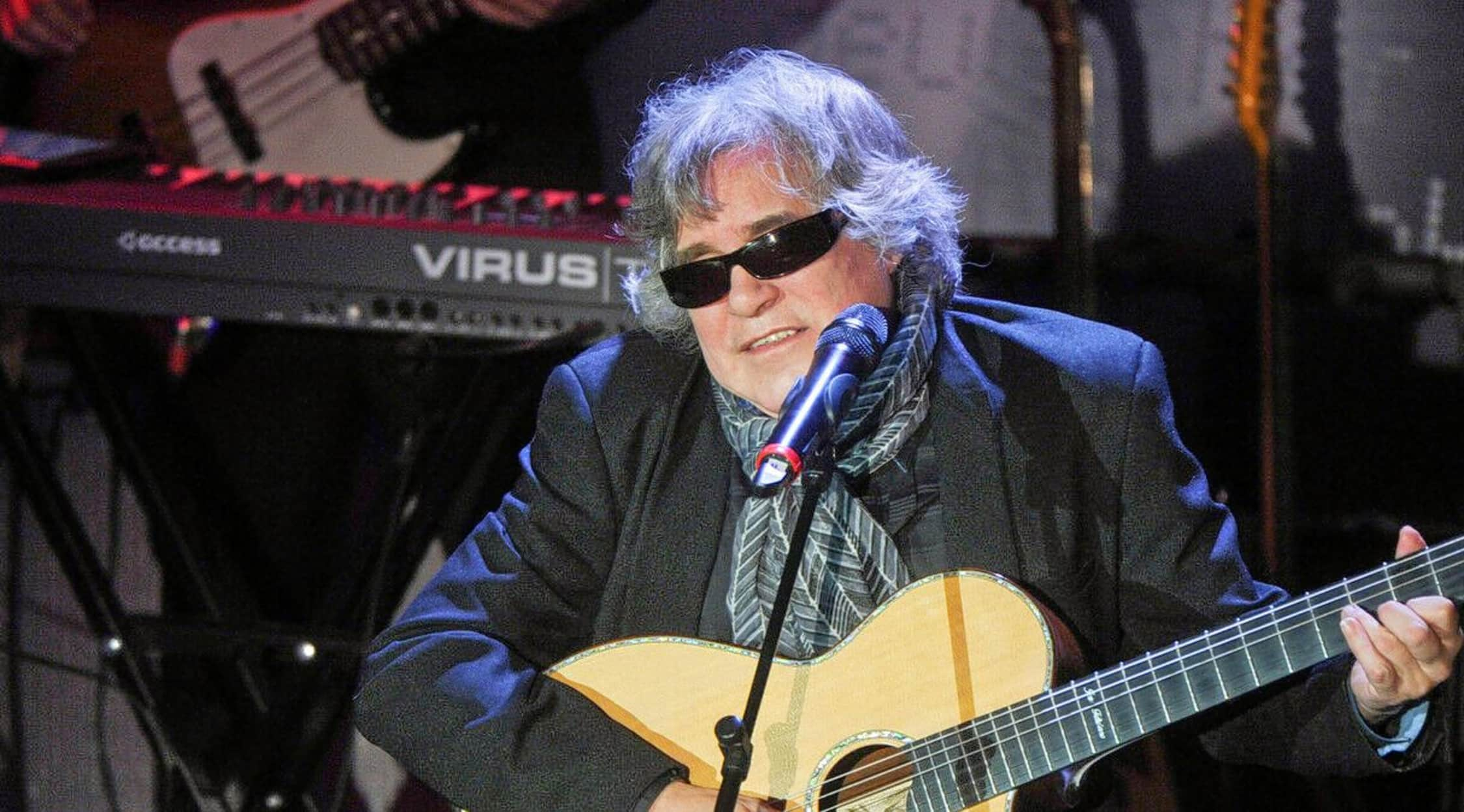 Alamy
Jose Feliciano Tickets
Jose Feliciano Schedule
Often celebrated by critics around the globe as "the greatest living guitarist," Jose Feliciano has earned more than 45 platinum and gold albums; taken home nine Grammy Awards; and has garnered 19 Grammy nods. Feliciano's inspiration has transcended decades, and is acclaimed for his integral role in blazing the trail for other Latin-born artists to break into the American music market. Don't miss out on Jose Feliciano's Holiday Feliz Navidad Show scheduled to be hosted at the B.B. King Blues Club & Grill in New York, New York.
Jose Feliciano Background
On September 10, 1945, the world welcomed who would become one of the greatest musical artists of all time - Jose Feliciano. Born in Puerto Rico, Feliciano developed a penchant for music at the tender age of three. Feliciano's family ended up in the Big Apple when he was just five years old. A year later, Feliciano learned how to play the concertina, an incredible feat for an individual who was born blind. He relied on just a few albums as his guide. He continued his love affair with music throughout his childhood, entertaining his schoolmates and taking the stage at The Puerto Rican Theater. He eventually picked up the guitar, learning to play once again with a handful of albums as his guide. And, his resolve and fortitude shined through when he devoted 14 hours a day to polishing his craft. Naturally, Jose Feliciano took his music one step further by taking up singing. When he was 17, his music became a source of income for his family, and he started out peddling his music in Greenwich Village. Eventually, he played cafes and clubs across the nation - from Denver to Detroit. "10-fingered wizards who romps, runs, rolls, picks and reverberates his six strings in an incomparable fashion. If you want to witness the birth of a star, catch Mr. Feliciano before he leaves tomorrow night." - That's what a New York Times critic had to say about Feliciano's performance at Gerde's Folk City. But that was only just the beginning for Feliciano. Today, after earning a star on the Hollywood Walk of Fame, sharing the stage with luminaries like Mikhail Baryshinkov, Frank Sinatra and more, claiming scads of awards, and dedicating over five decades to his music, Jose Feliciano is one of the most respected, talented artists on the planet!
Jose Feliciano Albums
Singer, composer and musician Jose Feliciano is well-known for his holiday single, "Feliz Navidad" and for his cover of "Light My Fire," originally done by The Doors. Remarkably, he has cut close to 70 records in his career. His English/international discography is comprised of The Voice and Guitar of Jose Feliciano (1964); A Bag Full of Soul (1966); Fantastic Feliciano (1966); Feliciano! (1966); Souled (1968); Feliciano/10 To 23 (1969); Alive Alive O! (1969); Fireworks (1970); Feliz Navidad (1970); Encore! (1971); Che sara (1971); That the Spirit Needs (1971); Another Record (1971); Sings (1972); Memphis Menu (1972); Compartments (1973); Peter Stuyvesant presents Jose Feliciano in concert with the London Symphony Orchestra (1973); For My Love, Mother Music (1974); And The Feeling's Good (1974); Affirmation (1975); Just Wanna Rock 'n' Roll (1975); Angela (1976); Sweet Soul Music (1977); Jose Feliciano (1981); Romance in the Night (1983); I'm Never Gonna Change (1989); Steppin' Out (1990); Goin' Krazy (1994); Present Tense (1996); On Second Thought (1996); Six-String Lady (2006); The Genius of Jose Feliciano (2007); Soundtrax of My Life (2008); The Paris Concert (2009); American Classics (2009); Djangoisms (2009); The Genius of Jose Feliciano (2011); and The King, Jose Feliciano tribute to Elvis Presley (2012).
Jose Feliciano Trivia
Did you know that Jose Feliciano had a brief cameo appearance in the movie, Fargo? Yes, it's true! Steve Buscemi's character took an escort out for a night on the town to a lounge where Feliciano was playing.
Jose Feliciano Concert Experience
Go see Jose Feliciano in a live performance, and you will be witness to an extraordinary artist who commands the attention of everyone around him simply with his voice. There's no distracting lights or an over-the-top stage persona; there's just Jose Feliciano and his emotive lyrics. There has never been a better time to head out to an exciting concert packed with moments that you'll be talking about with friends long after it's over. We all know there are a variety of ways to get your music in today's day and age, but to see one of your favorite artists perform live on stage gives you a completely different perception and experience! Gifted artist Jose Feliciano knows a thing or two about getting the a crowd going. So drop that bag of chips, get off the couch and head out for a night of captivating music by Jose Feliciano. The concert experience is nothing short of spectacular, as any fan can confirm, but it's still something that you have to embrace if you want to truly appreciate it for yourself. When a talented singer like Jose Feliciano takes the stage, the vibe is ever-present, giving you plenty of reasons to click off the big-screen and head out to see it all happen up close and personal as Jose Feliciano looks to put on yet another fantastic show for his devout fan base. You're in luck this year to catch a live performance because Jose Feliciano is making his way across the country.So why read about it here – when you can experience a live performance given by Jose Feliciano for yourself? Jose Feliciano manages to transform even the largest of crowds into an intimate, personable audience. His shows are spellbinding, where you will get caught up in the magic of the moment as time seems to stand completely still.
Back to Top
Epic events and incredible deals straight to your inbox.