There aren't any Events on the horizon right now.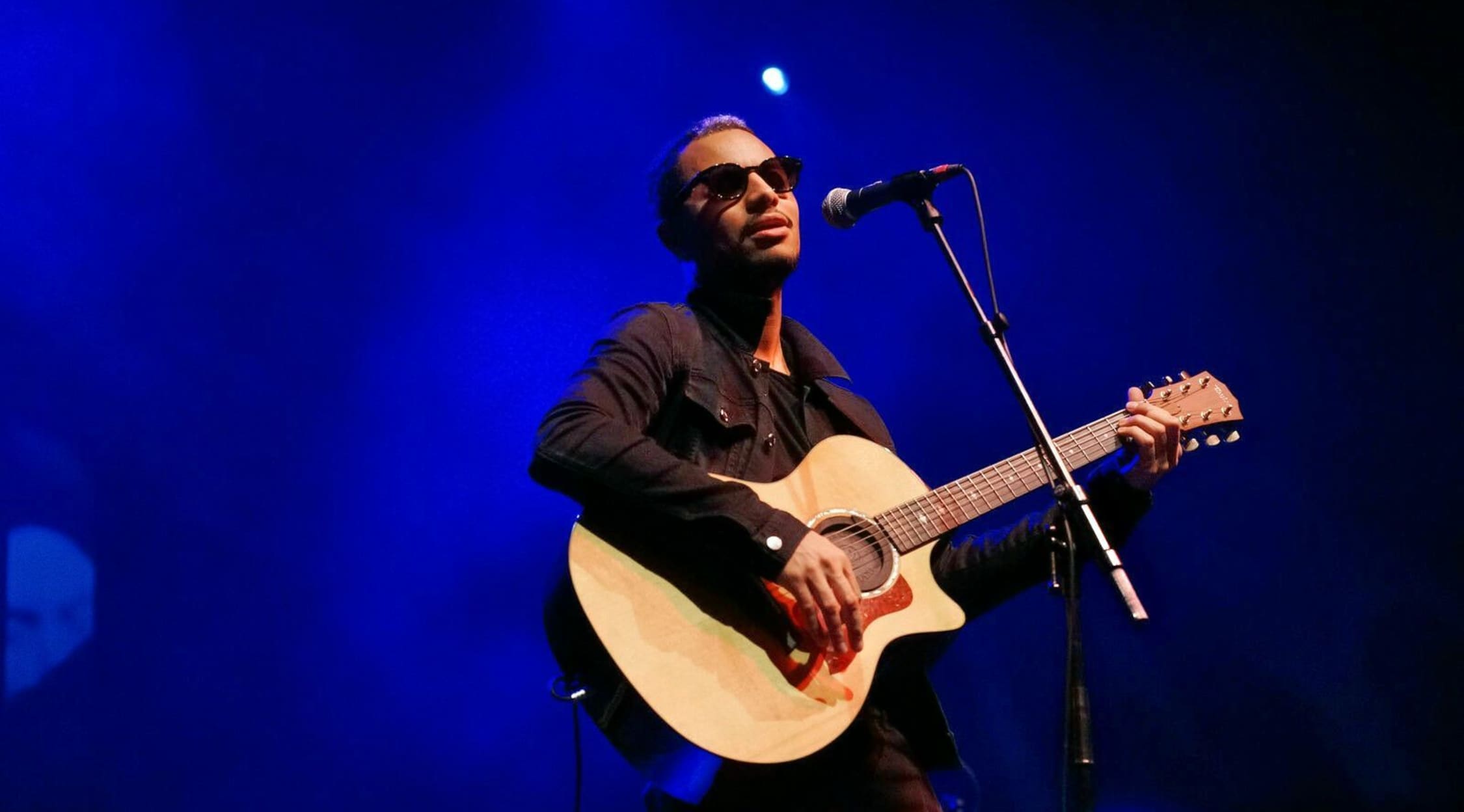 Alamy
Jose James Tickets
Jose James – The 2015 Tour
Jose James consistently offers one of the most visionary and eclectic performances in the genre of jazz. He is undertaking a worldwide tour that includes stops in England, Brazil, Europe, and the United States. Don't miss Jose James when he comes to a venue near you, including Ronnie Scott's in London and the Walt Disney Concert Hall in Los Angeles. Jose James is an unparalleled jazz vocalist who pours his heart and soul into every show. One of the leaders of contemporary jazz, Jose James is a once-in-a-generation phenomenon who cannot be missed. Get your tickets today!
About Jose James
Widely regarded as the hip-hop generation's jazz singer, New York City-based Jose James combines spoken word, drum'n'bass, soul, and jazz into his own distinctive concoction of vocal jazz. He states that his main inspirations are Billie Holiday, Marvin Gaye, and John Coltrane, yet his sound in live performances and on early 12" singles recalled '70s jazz-soul icons like Terry Callier, and his music seemed more like an update of Gil Scott-Heron's fluid crossover approach, while also being uniquely his own.
James issued Dreamer, his full-length album debut, on Gilles Peterson's Brownswood label in 2008. The record ended up earning James acclaim around the world for its mixture of pop, soul, electronic, and jazz styles. It made Jazz Times' Top 50 that year. As a result, James was booked in prestigious venues all around the world, including London's Royal Festival Hall, New York's Central Park Summerstage, St. Petersburg's Hermitage, Sao Paulo's Centro Cultural, Billboard Live Tokyo, the Victoria Jazz Festival, and the North Sea Jazz Festival. James often appeared as a guest on recordings by Chico Hamilton, Basement Jaxx, Nicola Conte, Jazzanova, and the Junior Mance Trio, to name a few.
In February of 2010, Blackmagic followed Dreamer. In May of that year, James also made his debut on Impulse! with For All We Know, a set of standards performed as duets with Jef Neve. James toured constantly for the next year and a half, frequently sitting in with jazz artists as well as headlining shows in the United States, Japan, and Europe. In 2012, he signed a contract with Blue Note Records and released his first single for the label, "Trouble", that September. His fourth record, No Beginning, No End was issued in January of 2013.
While on the road, James started composing. New material reflected a rekindled interest in musicians he had listened to in his youth (Radiohead, Nirvana) as well as newer artists who made an impression on him (James Blake, Frank Ocean). As a result, he recorded a set that reflected rock as well as jazz and R&B. Titled While You Were Sleeping, it arrived in June of 2014.
In honor of the 100th birthday of Billie Holiday (a singer James had always named as his "musical mother"), he recorded nine tracks written by or associated with her. He led a band that consisted of Jason Moran on piano, John Patitucci on bass, and Eric Harland on drums. Yesterday I Had the Blues was released in March of 2015 and produced by Don Was.
Previous Hits
2010's For All We Know consists of duets with Jef Neve, Belgian jazz pianist. It's Jose James' first record to be issued in his native United States and the first of newly cut work for Impulse! Records in over five years. Musically, this effort could not be more different from his earlier two albums. There are no star productions by Jazzanova, Moodymann, Nicola Conte, or Flying Lotus this time around. This intimate nine-track set of Great American Songbook standards was produced by the pair who made it. All but one track was cut in a single six-hour session, and most of these songs are first takes.
2013's No Beginning, No End is James' fourth full-length album and his Blue Note debut. It is as much a departure from his earlier albums as they were from each other. The twelve tracks here constantly contrast elements of James' seemingly kaleidoscopic musical persona: from adventurous R&B and pop to elegant balladry to funky neo-soul. He, Brian Bender, and bassist Pino Palladino co-produced the album. James wrote or co-wrote eight songs. There is a lot of musical strength here from his touring band: Robert Glasper, Chris Dave, Emily King, and Hindi Zahra, to name but a few.
James claims that 2014's While You Were Sleeping is a gathering of his musical loves, citing Junip, Radiohead, Frank Ocean, and Nirvana in his list. He changes focus again here, bringing his interpretation of pop and rock to the table. Brad Allen Williams, his new guitarist, adds immeasurable ambition to the set, joining James' band of veterans that includes Richard Spaven, Solomon Dorsey, and Kris Bowers. "Angel" is just one track on which Williams openly references Cry of Love- and Band of Gypsys­-era Jimi Hendrix. The band weaves silvery, fluid wah-wah guitar distortion, dropped funky bass, jazzy Rhodes piano, and shuffling, rolling breaks and snares under James' sensual, dark baritone.
In the liner essay of 2015's Yesterday I Had the Blues, James cites Billie Holiday as the musician who inspired him to be a jazz singer. With bassist John Patitucci, drummer Eric Harland, and pianist Jason Moran, James offers a set of restraint and beauty for the centennial of Holiday's birth. James, who can pull off scat and startling vocalese himself, brings none of it. Instead, he performs the songs with grace, subtlety, and nuance, allowing his impressive discipline to inform his covers. He does not imitate Holiday – no one can, though many have tried – but rather illustrates how she opened herself up to the songs themselves, imbuing them with sophistication and the deep truth of emotional experience.
Trivia
In 2010, Jose James' album For All We Know would win the Edison Award and Best Vocal Jazz Album from L'Academie du Jazz Grand Prix.
The Jose James Concert Experience
You will not want to miss even a minute of Jose James' pioneering and genre-spanning jazz concert experience. From beginning to end, Jose James will amaze you with his original works and reinterpretations, not to mention his stylistic diversity that includes R&B, alternative rock, and grunge. Where Jose James truly shines, however, is in his discipline and restraint that allows the songs to pack true emotional punch instead of merely dazzling listeners with his technical prowess. Don't miss your chance to see the one and only Jose James live and in the flesh!
Back to Top
Epic events and incredible deals straight to your inbox.