We didn't find any Events nearby, but here's what's happening in other cities.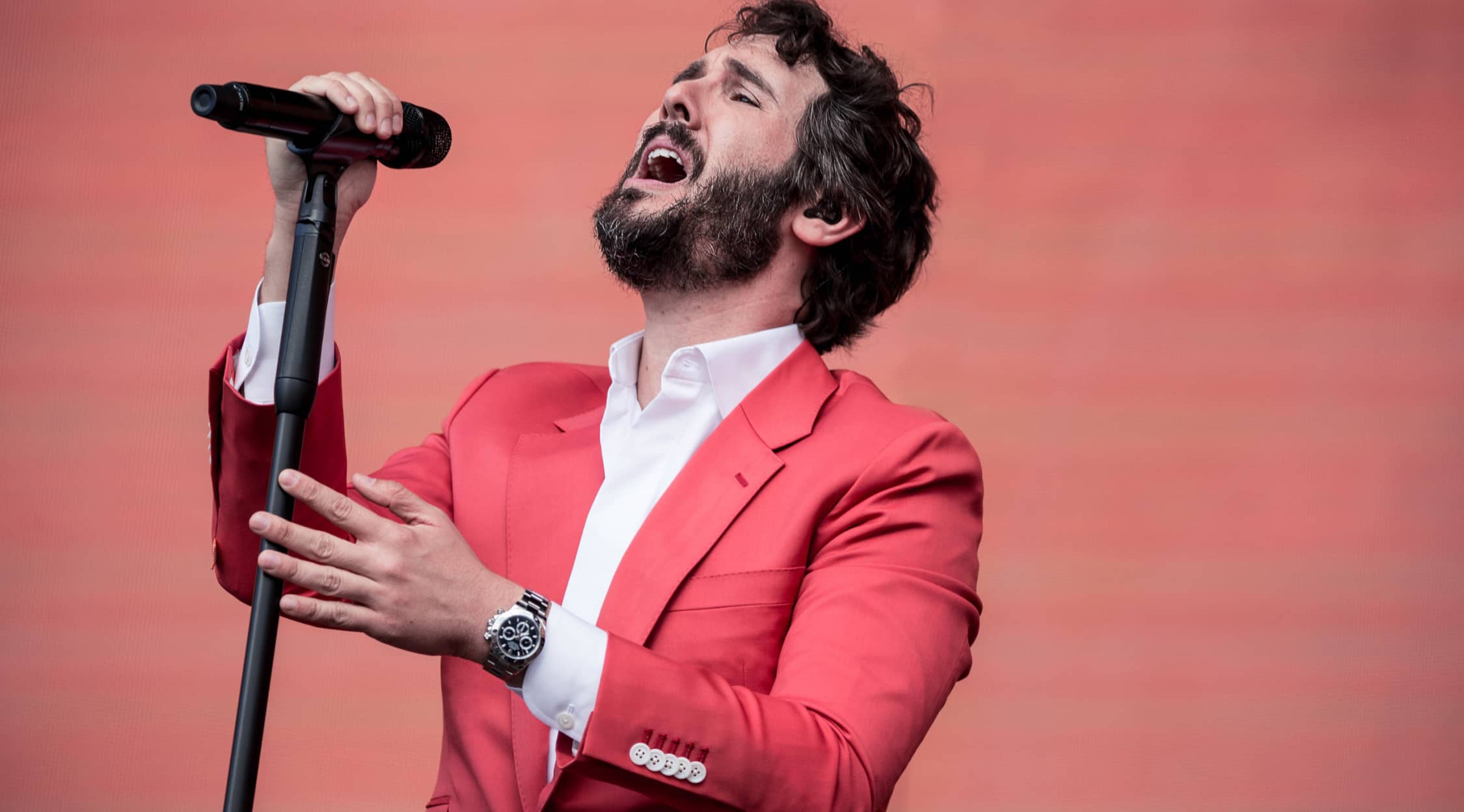 Zuma
Josh Groban Tickets
Josh Groban Tickets
Josh Groban's talent is such that, despite being a mostly classical singer, he has gained big fame in the pop arena and with the musical theater realms. His first album, Josh Groban, dropped in November of 2001. Over the course of the next year, the album first went gold and then eventually hit double-platinum status. His subsequent album Closer went to Billboard's No. 1 spot. Groban is known for his live performances, and he has sold more than 22 million records.
Standing in for Andrea Bocelli
Josh Groban's big break came when David Foster asked him to stand in for Andrea Bocelli at the rehearsal for the Grammy Awards in 1999. During the rehearsal, Groban sang a duet of the song "The Prayer" with Celine Dion. He was just 17. The stand-in gig eventually led to Groban singing "The Prayer" with Bocelli on the 2008 Grammy Awards, and then later with Celine Dion on her CBS special that same year. Groban said that the experience of singing with Bocelli at the 2008 Grammy Awards was a "full-circle moment" in his career.
Where can I buy Josh Groban tickets?
StubHub, the world's largest online marketplace for concert tickets and live performances, sells tickets to Josh Groban's concerts and tours. StubHub's secure online platform allows concert-goers to order concert tickets using a cell phone, tablet, laptop or desktop computer.
Is Josh Groban performing near me?
In 2019, Josh Groban embarked on a concert tour in the American West. Some of his stops included the Idaho Botanical Gardens in Boise, Idaho, and the Mountain Winery in Saratoga, Calif. This Josh Groban tour also included stops in Oregon, Washington and Colorado.
What other tours has he done?
The Closer Tour kicked off his touring career, and it spanned from 2004 to 2005. The Awake and the Straight to You tours followed in 2007 and 2011, respectively. The All That Echoes World Tour hit the road in 2013. After a hiatus of about a year, Groban embarked on the Josh Groban on Stage Tour. He also had a tour in 2018 called Bridges
Has Josh Groban ever appeared on Broadway?
In 2016, Josh Groban went back to his acting and musical theater roots. He performed in an electropop opera based on War and Peace called Natasha, Pierre & The Great Comet of 1812. Groban played Pierre Bezukhov. Dave Malloy was the composer for that show. He also released an album, Stages, which featured his covers of songs from an assortment of Broadway musicals. That album dropped in 2015.
Did he have any symphonic or promotional tours?
Josh Groban's symphonic tours included the All That Echoes Symphony Tour in 2013 and the Summer Symphony Tour in 2014. Before We Begin was Groban's 2010 promo tour.
What other notable performances has he done?
David Foster once again tapped Groban's talents when he invited him to perform at Gray Davis' 1999 Gubernatorial inauguration. In 2002, he lent his rendition of "Oh, Holy Night" for a Christmas performance at Rockefeller Center. He additionally sang with Phantom of the Opera star Sarah Brightman at Wembley Stadium in 2007 at the Concert for Diana. Groban was also asked to perform for the presidential inauguration in 2009. He performed the folk song "My Country' Tis of Thee." Heather Headley joined him at that performance.
What were some of his important TV performances and appearances?
Groban has been a fan favorite on The Oprah Winfrey Show. He has also visited with Ellen on The Ellen DeGeneres Show and Jay Leno on The Tonight Show. He has also been featured during the Macy's Thanksgiving Day Parade. After he performed as the stand-in performer for Andrea Bocelli's, Rosie O'Donnell invited him to visit her show as well.
What other artists are similar to Josh Groban?
Andrea Bocelli's music would appeal to Josh Groban fans, as would Celine Dion's.
Back to Top
Epic events and incredible deals straight to your inbox.