3 events in all locations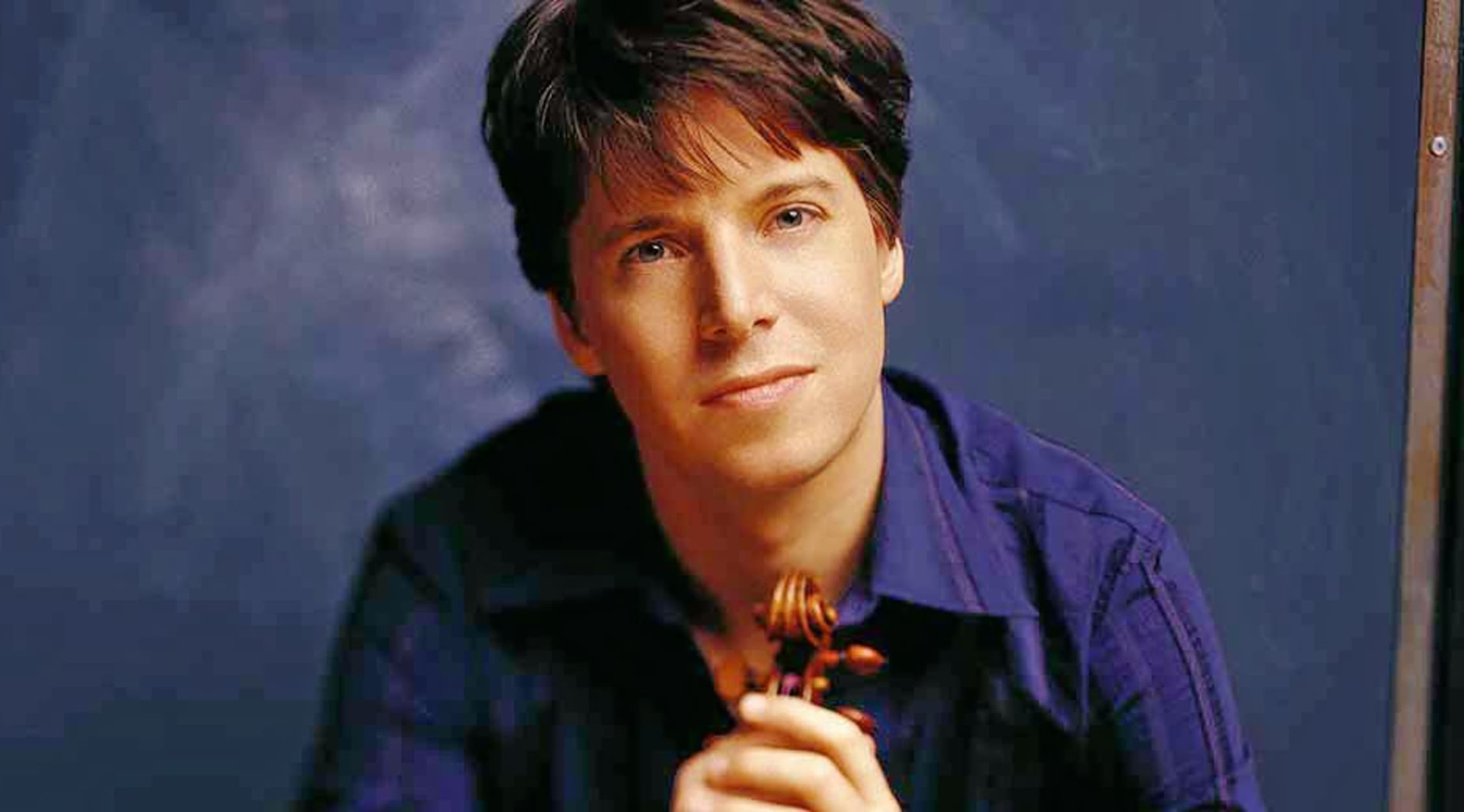 Rovi
Joshua Bell Tickets
Joshua Bell Tickets
When violinist Joshua Bell began his musical journey, he was only 4 years old. At age 12, he began working with his mentor, Josef Gingold. He made his debut with Riccardo Muti and the Philadelphia Orchestra at age 14. When he was 17, he made his Carnegie Hall debut with the St. Louis Symphony. Bell signed with his first label, London Decca, when he was 18. Since then, he has garnered accolades and awards including being named 2010 "Instrumentalist of the Year" by Musical America, a 2007 "Young Global Leader" by the World Economic Forum and nominated for five Grammy awards. He also received the 2007 Avery Fisher Prize. Bell has been performing for 30 years as a soloist, chamber musician and recording artist. It is safe to say audiences can expect a live show with passion for the music.
Dedicated to Expanding Classical Music's Reach
Joshua Bell's commitment to classical music has been unwavering over the three decades of his performing career. His goal is to use innovative methods to bring the genre to extended audiences. Bell has collaborated with various artists and organizations and partnered with peers including Renée Fleming, Chick Corea, Regina Spektor, Wynton Marsalis, Chris Botti and Anoushka Shankar. Frankie Moreno, Josh Groban and Sting are also on the list of musicians he has collaborated with. He partnered with cellist Steven Isserlis and pianist Jeremy Denk for a 10-city American trio tour and recorded Mendelssohn's piano trios at Capitol Studios in Hollywood for an album set for release early in 2020.
Where can I buy Joshua Bell tickets?
You can purchase Joshua Bell tickets safely and securely at StubHub, the world's largest ticket marketplace. All transactions are backed by the FanProtect guarantee and can be completed quickly and easily at stubhub.com or on the mobile app.
Where is Joshua Bell performing?
For the 2019-20 season, there is a Joshua Bell tour. In California, he will appear in Los Angeles to perform with the LA Philharmonic, in Davis at the Mondavi Arts Center, in Stanford at Stanford Live, and in Oxnard for the Venture Music Festival, all with Alessio Bax. When he returns to the United States from Europe in January 2020, his next performances will include shows with the Academy of St Martin in the Fields in Miami, Boston and Detroit.
What can I expect from a Joshua Bell concert?
Those who attend a Joshua Bell live performance can expect to listen to classical music performed by an award-winning musician. Sometimes, he performs with his friends, too. During the 2018-19 season, he commemorated the 20th anniversary of The Red Violin (1998) since the film's Academy-Award winning soundtrack featured him as soloist. He is an exclusive Sony Classical artist and has recorded more than 40 albums, garnering Grammy, Mercury and Gramophone as well as Opus Klassik awards. His violin of choice is a 1713 Huberman Stradivarius with a François Tourte 18th-century bow.
How long is a Joshua Bell performance?
The length of a Joshua Bell performance varies. When he is a guest of the Oregon Symphony in Portland, he will be showcasing two pieces: Dvořák's Violin Concerto and Shostakovich's Symphony No. 8. The estimated run time of the show is 98 minutes.
What is Joshua Bell's tour set list like?
Joshua Bell's tour set list depends on the type of concert he is headlining. When he heads over to David Geffen Hall in New York City in 2020, the program will include Beethoven's Violin Concerto and Shostakovich's Symphony No. 5[4].
What other artists like Joshua Bell can I see perform live?
Those who enjoyed a live performance by Joshua Bell might also want to check out violinist Itzhak Perlman, pianist Jeremy Denk or cellist Yo-Yo Ma.
Back to Top
Epic events and incredible deals straight to your inbox.