We didn't find any Events nearby, but here's what's happening in other cities.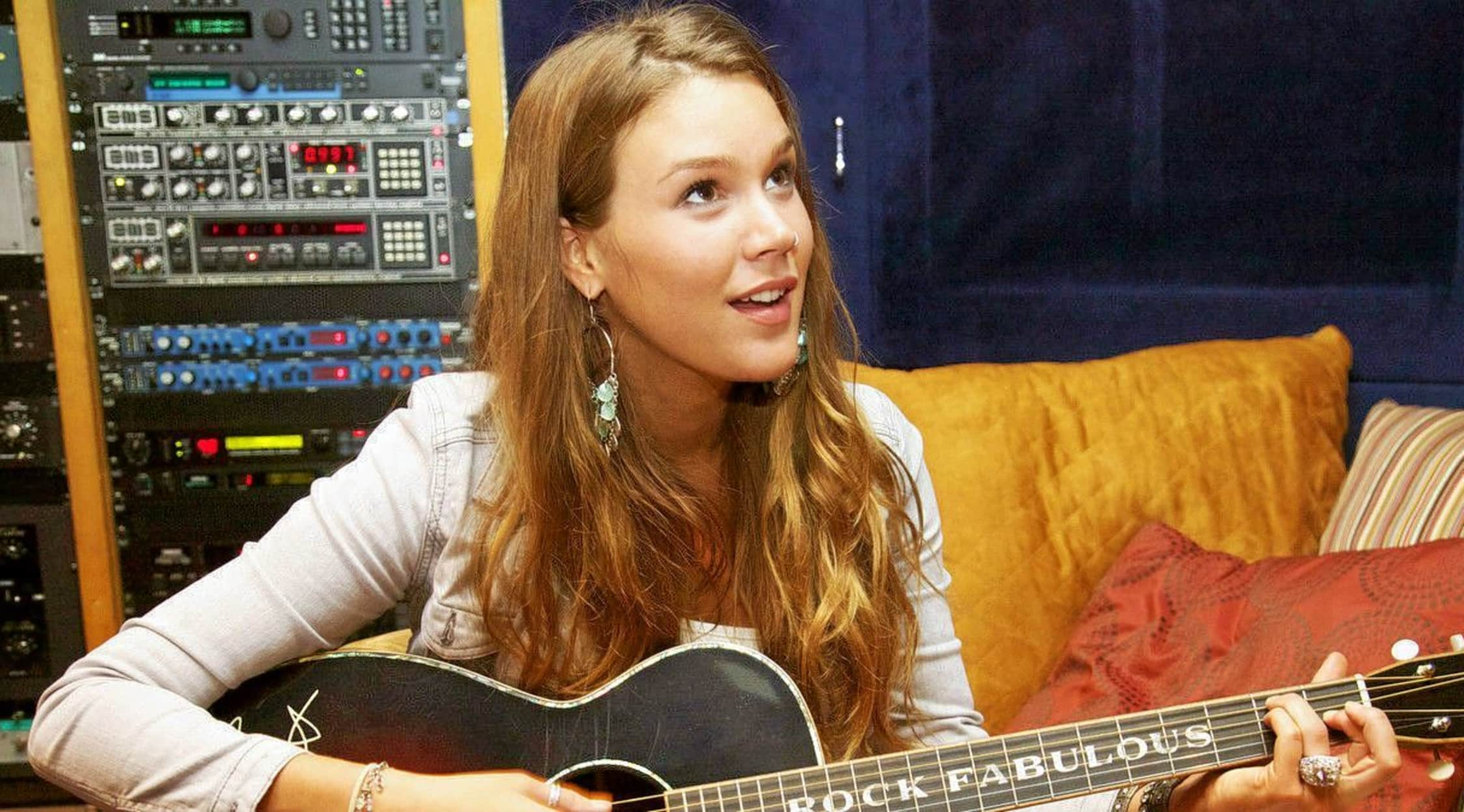 Rovi
Joss Stone Tickets
Joss Stone Schedule
When a singer's debut album goes multi-platinum, there's no doubt that she was destined to be a star. The soulful and down-to-earth singer-songwriter Joss Stone has captured the hearts of millions of people around the world with her throaty vocals and bluesy tunes. With a Grammy Award under her belt, Joss Stone has spent over a decade embracing her status as one of the best soul and R&B singers in the world, as she has cranked out major hits like "Put Your Hands On Me", "L-O-V-E", and "Super Duper Love". Fortunately for all of Joss Stone's devoted fans out there, this English songstress is heading to North America this September to put on several highly anticipated shows.
This September, Joss Stone will be stepping out on stage in cities like Kansas City, Highland Park, Detroit, and Toronto. This handful of exciting shows has already creating a major buzz amongst soul fans, and you can secure your Joss Stone tickets in just one simple step: head to StubHub. Thanks to StubHub, you can snag tickets to an upcoming Joss Stone show today, so don't wait another minute! Grab your tickets today!
Joss Stone Background
With Joss Stone's deep and soulful vocals, it should come as no surprise that one of her greatest musical inspirations was Aretha Franklin. While growing up in Dover, England, Joss Stone started to listen to 1960s and 1970s R&B and soul, and therefore started to infuse her own vocals with soulful undertones. In 2002, Joss Stone left England and moved to New York, where she landed a recording deal with Steve Greenburg of S-Curve. Just a year later, when she was just 16 years old, Joss Stone released her debut album, The Soul Sessions. The album was comprised entirely of covers and was recorded in four days, but it immediately became a smash hit. The Soul Sessions made it into the top 40 in the US shortly after its release, and music lovers everywhere were starting to buzz about this young 16-year-old talent who had a huge voice.
Joss Stone continued to expand upon her commercial success throughout the 2000s, even winning several Brit Awards and a Grammy Award. In 2010, Stone founded her own record label, Stone'd Records, and has been instrumental at finding new voices in music. Stone has also collaborated with some of the biggest names in music, such as Mick Jagger, John Legend, Elton John, Santana, Ricky Martin, and Ringo Starr. Artists of all genres line up to work with Joss Stone because of her phenomenally powerful and distinctive voice, but also because she is one of the most creative artists in music. Joss Stone has performed at major music venues all over the world, and her devoted international fan base never fails to show up in droves. To this day, Joss Stone remains one of the most admired artists not just in her genre, but also in all of music.
With countless awards and prestigious honors to her name, Joss Stone is undoubtedly one of the most talented female singers in music. You now have the unique opportunity to see Joss Stone perform live in concert this September, and this is one show that you definitely don't want to miss. Grab your Joss Stone tickets here on StubHub and get ready for a power performance from this soulful singer.
Greatest Hits
Since Joss Stone was 16 years old she has been a dominant force in the music industry, with six studio albums and 16 singles under her belt. Several of her albums have gone platinum or multi-platinum, and she has scored numerous charting singles, such as "You Had Me", "Tell Me 'Bout It", "Tell Me What We're Gonna Do Now", and "Don't Cha Wanna Ride". Stone's songs have been featured on soundtracks of films like The Prince & Me, Monster-in-Law, Fantastic Four, Chicken Little, Sex and the City, and Valentine's Day.
With such an impressive repertoire of soul and R&B hits, there's no doubt that Joss Stone can put on an incredible concert for her adoring fans. As she steps out on stage at one of her upcoming shows this September, make sure that you are in the audience by grabbing your tickets on StubHub today!
Trivia
Joss Stone is well known for performing barefoot at her concerts.
The Experience
When you see Joss Stone perform in concert, it will seem like her vocals and her songs are bigger than life. Stone has established herself as one of the premier female vocalists in the world, and her soulful and catchy tunes are so emotive that they can make you laugh, cry, dance, and sing. No matter where you see Joss Stone perform, you won't forget her show anytime soon. This talented songstress knows how to put on a knockout show, so make sure that you have your tickets by heading to StubHub today!
Back to Top
Epic events and incredible deals straight to your inbox.