There aren't any Events on the horizon right now.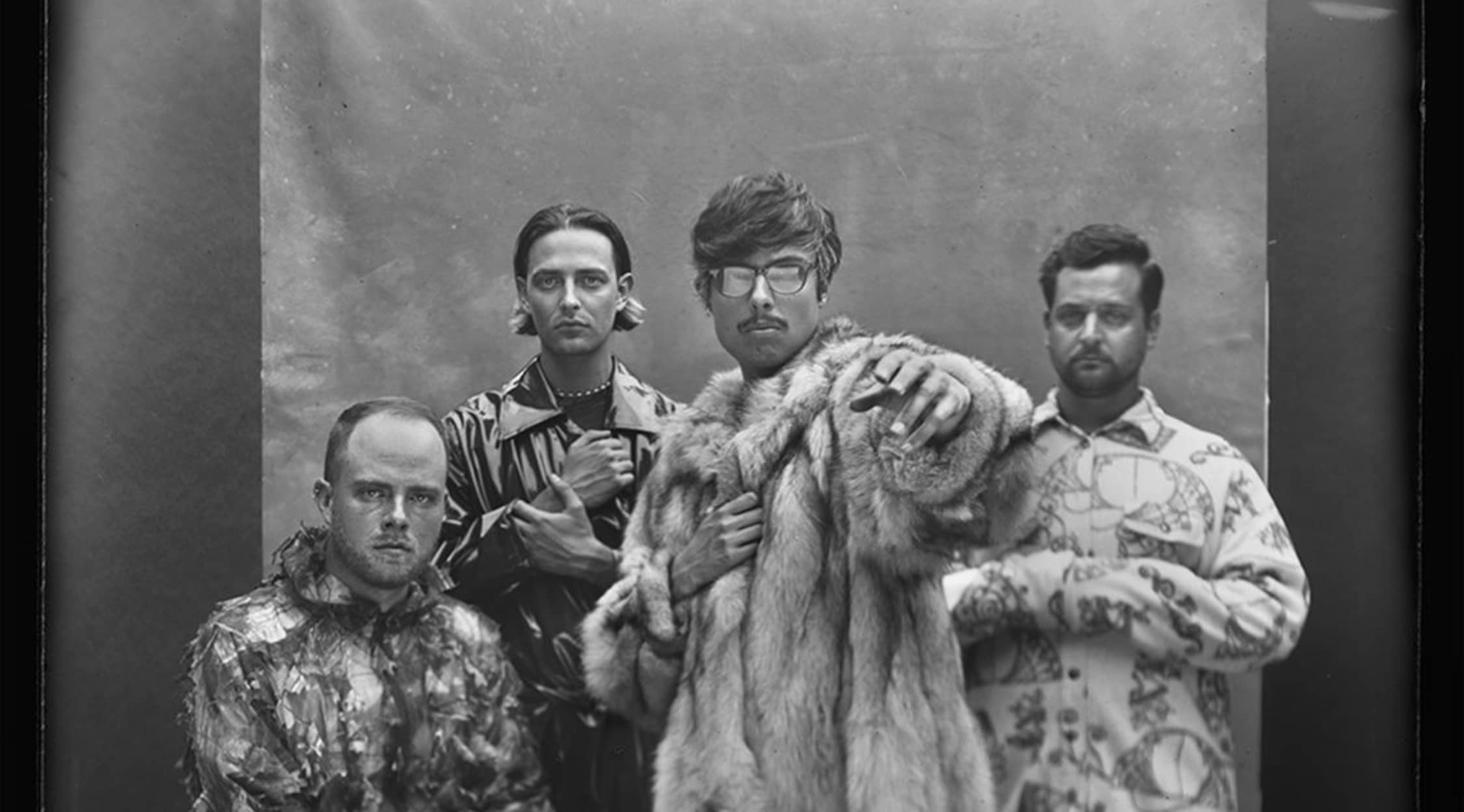 Rovi
Joywave Tickets
Joywave – The 2015 Tour
The indie electro pop and rock five-piece known as Joywave are heading back out on the road to bring their irresistible dance tracks to a stage in your part of the world. Don't miss the up-and-coming Joywave when they arrive at a location near you, including: Toronto, ON; Buffalo and New York, NY; Portland, OR; Colorado Springs, CO; Philadelphia, PA; Providence, RI; San Francisco, West Hollywood, and Sacramento, CA; Redmond, WA; Glasgow, UK; Kansas City, MO; as well as several other dates in the United Kingdom. Don't miss out on your chance to see the one and only Joywave live and in the flesh this season! If you truly can't make it out to see this incredible electro outfit this time around, however, have no fear. Joywave will surely be scheduling new tour dates in the very near future, and when they do, you can be certain that StubHub will have all of the most up-to-date concert ticket info that you require. Keep up-to-date on all of your Joywave concert ticket needs right here on StubHub!
Whether the inimitable Joywave is performing in the coolest festivals or the most iconic theaters, you can rest assured that this electro quintet will give you one of the best concerts on the live circuit today. Their worldwide tour this season is set to be their biggest to date and will perfectly showcase their hottest and newest material, as well as their classic track "Dangerous". Don't miss out on your chance to see one of the biggest rising stars in the indie electro scene of 2015. Get your tickets today!
About Joywave
The electro indie group Joywave hails from Rochester in New York and was formed in 2010. Founding members were Daniel Armbruster on vocals, Joseph Morinelli on guitar, Sean Donnelly on bass, Travis Johansen on keyboards (this position would later be taken over by Benjamin Bailey), and Paul Brenner on drums. This quintet would first offer music fans a taste of their 'eighties-inspired electro pop tunes in the early part of 2011 with their single "Golden State". The band would earn a decent amount of attention through a string of mixtapes released online that combined their original material with the work of other artists, all remixed to show off Joywave's singular vocal and instrumental styles.
As well as these early single releases and online mixtapes, the group would release an EP entitled Koda Vista in 2012 and another entitled How Do You Feel? in 2014. In addition to their own releases, the band would frequently be featured as guests on the singles of their peers, making appearances as both guest performers and remixers on first class releases by Betty Who and Big Data. Big Data was a music project that singer Armbruster had founded with Alan Wilkis. The pair worked together for a couple of years and recorded just four tracks together in Brooklyn over the course of eight sporadic dates during that period of time. After Armbruster had branched off to found Joywave, they reconnected when Joywave worked with Big Data on the single "Dangerous". The track's success would come as a complete surprise to the artists.
At the time, Wilkis was employed with a full-time schedule, and Armbruster was pursuing Joywave full-time. When Sirius XM and Los Angeles' KROQ started playing their track, things immediately took off. The track appealed to music fans in a very organic way, and its popularity caught everyone off guard. "Dangerous" would rise to the top of the alternative charts in the United States in 2014, and it would be licensed for a number of screen appearances, such as the feature-length movie Veronica Mars. This would lead to Armbruster singing live vocals of the "Dangerous" single on the U.S. television program Late Night with Seth Myers. Recorded in their native city of Rochester, New York, Joywave's debut album (which included seven additional tunes to the four from How Do You Feel?) was christened How Do You Feel Now? and was issued in the spring of 2015 on the band's own label, Cultco Music, an imprint of the Hollywood Records label.
Previous Hits
After earning significant attention for their mixtapes, which featured a considerable amount of original material, as well as their guest spot performances and their EPs, the indie electro rock group Joywave would make it to the top of the alternative songs chart in the United States with the single "Dangerous", a collaboration with their peers Big Data, in 2014. Their debut full-length release, How Do You Feel Now?, would include seven additional tracks to the four from their EP from earlier in the year, How Do You Feel? With Dan Armbruster offering up melodic vocals and the band's signature 'eighties synth pop style, a more-or-less genuine rhythms section, and a good deal of distortion, this highly danceable and occasionally ambient set was issued on the band's very own Cultco Music, an imprint label of Hollywood Records, in the early part of 2015.
Trivia
Joywave singer Dan Armbruster recalls hearing the band's first big single, "Dangerous", on Sirius XM radio. He would also film his mother listening to it for the first time, which resulted in a pretty awesome video (it might be on Instagram somewhere!) in which she started shrieking and doing the kind of silly dance that proud mothers do.
The Joywave Concert Experience
Prepare yourself for one of the freshest and most danceable incarnations of electro 'eighties-style synth pop that you can find on the live scene today. The one and only Joywave is an up and coming indie electro group that will bring you one of the most genuine, energetic, and unforgettable nights of music in the industry, with a seamless blend of musical talent and showmanship. Whether you are swept up in singer Dan Armbruster's melodic vocals or Paul Brenner's totally real rhythms, Joywave will bring you a concert experience that you and your best concert buds will not be forgetting anytime soon. Start planning your Joywave concert experience today!
Back to Top
Epic events and incredible deals straight to your inbox.