There aren't any Events on the horizon right now.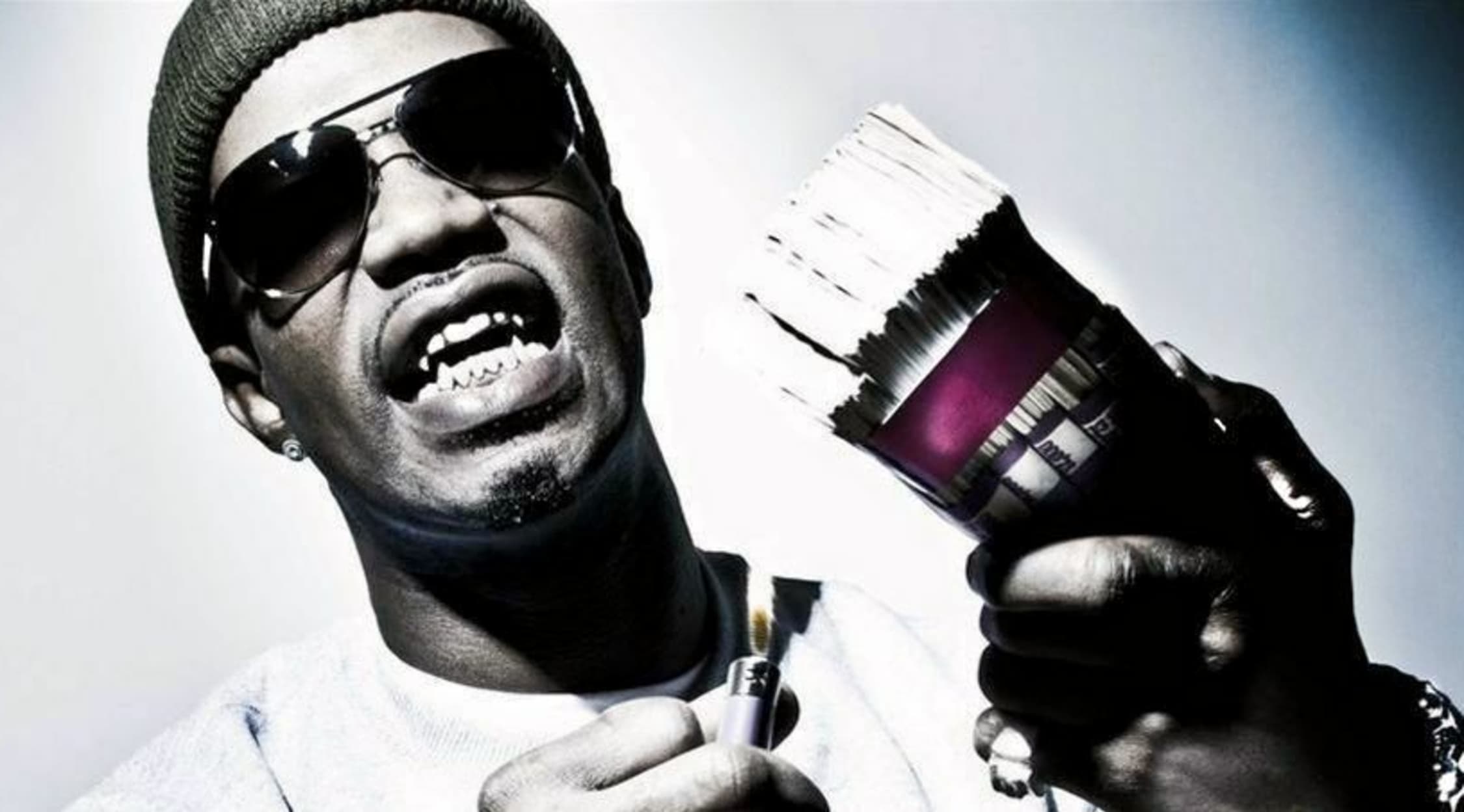 Rovi
Juicy J Tickets
Juicy J Tickets
Juicy J is an American rapper, record producer and songwriter from Memphis. Juicy J's real name is Jordan Michael Houston, and he is the younger brother of fellow rapper Project Pat. He's a founding member of Three 6 Mafia, a highly influential Southern hip-hop collective that was established in 1991. With Three 6 Mafia, Juicy J created and performed songs with fellow members DJ Paul, Gangsta Boo, Crunchy Black, Lord Infamous (deceased) and Koopsta Knicca (deceased). Juicy J then went on to form the Prophet Entertainment record label along with DJ Paul.
Juicy J After Three 6 Mafia
After 17 years of performing and releasing music, Three 6 Mafia released Last 2 Walk, its ninth and last studio album in 2008. After leaving 6 Mafia, Juicy J directed his focus on solo performances and opportunities. He worked extensively with Wiz Khalifa during this time, appearing on his mixtapes and ultimately joining his Taylor Gang imprint as its A&R representative and part owner. In 2012, he released "Bandz a Make Her Dance" the lead single from Stay Trippy, his third studio album. The song peaked at No. 29 on the US Billboard Hot 100. In August 2013, Stay Trippy debuted at No. 4 on the Billboard 200, selling 64,000 US copies. In 2016, Juicy J announced his fourth studio album Rubba Band Business, releasing it in December 2017 after dropping the Highly Intoxicated mixtape earlier that year. As a solo artist, he has produced four studio albums. He has also collaborated with many talented artists and music producers, including Wiz Khalifa, Lil Wayne, Nicki Minaj, Young Jeezy, Big Sean and Katy Perry.
Where can I buy Juicy J tickets?
Juicy J tickets can be found at StubHub, the largest online ticket marketplace in the world. You can use your PC or smart device to purchase your tickets with the FanProtect guarantee, which helps you feel confident and safe in making a transaction.
How did Juicy J's Stay Trippy album do overall?
Stay Trippy has done well since its release in August 2013, and critics gave the album praiseworthy reviews. Three of its official singles, "Bandz a Make Her Dance," "Show Out" and "Bounce It," landed on the US Billboard Hot 100. From April to September 2013, Juicy J held the Stay Trippy Tour, touring with A$AP Ferg.
Has Juicy J performed at any festivals?
Juicy J has performed at several festivals throughout the years. Some of the festivals where he has dazzled crowds with his style and lyricism include the Rolling Loud Music Festival, the Beale Street Music Festival, the North Coast Music Festival, the Breakaway Music Festival, Euphoria and the Common Ground Music Festival.
Where are some Juicy J tour locations?
Juicy J tours have been held in many US cities, including Detroit, Mich., Chicago, Ill., Miami, Fla., Santa Ana, Calif., Austin, Texas, and Atlanta, Ga. He has also toured in his hometown, Memphis, Tenn.
What's something notable about Juicy J?
With DJ Paul, Fraysor Boy and Crunchy Black, Juicy J composed "It's Hard Out Here for a Pimp," a song performed by actor Terrence Howard and actress Taraji Henson for the popular movie Hustle and Flow. This song won the "Best Original Song" at The Academy Awards in 2006. It later won an Oscar.
Has Juicy J won any other music awards?
Although he has received several nominations throughout the years, Juicy J won three music awards in his career. He has won the awards for "Single of the Year" and "Best Video" for the song "Dark Horse" (with Katy Perry) and "Comeback of the Year" with the HipHopDX Year-end Awards.
Back to Top