There aren't any Events on the horizon right now.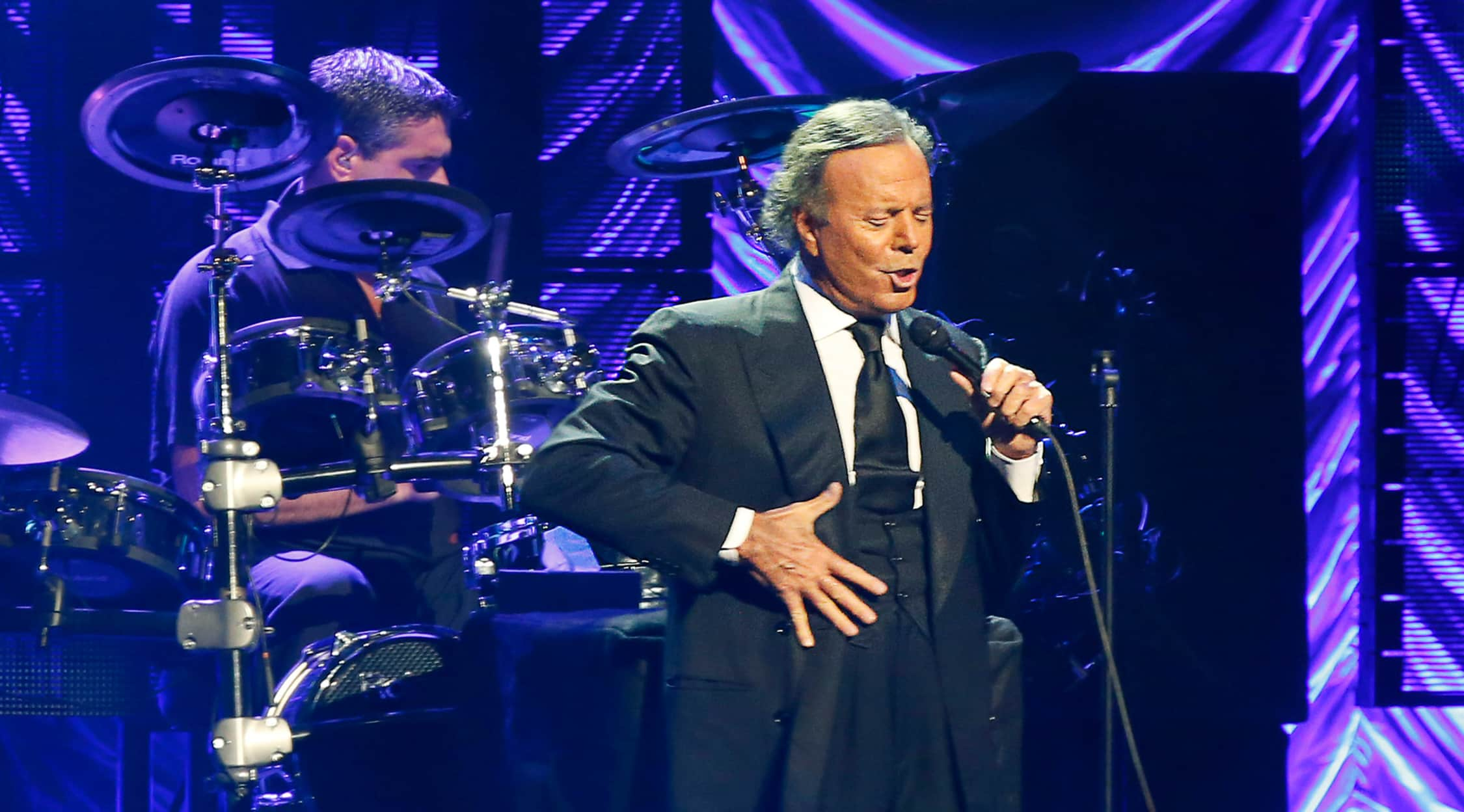 Zuma
Julio Iglesias Tickets
Julio Iglesias Tickets
While Julio Iglesias may be one of the most popular and successful Latin music artists in the world, he did not take the traditional path to becoming a musician. He was first a professional soccer player for world-renowned Real Madrid and a successful law school graduate before the launch of his singing career in Spain. His romantic musical stylings are best reflected in some of his greatest hits such as "Hey," "Crazy," "Calor," "1110 Bel Air Place," "Non Stop" and "Starry Night." The successes and dynamic stage presence of Julio Iglesias has led to over 300 million album sales in over 14 languages, and he has released 80 albums in total. In fact, he landed in the Guinness Book of World Records for recording songs in the most languages across the globe, and he easily ranks as one of the top-selling recording artists of all time.
Julio Iglesias, a Global Phenomenon
In his early days, after his soccer career-ending car accident, he won a number of significant awards that would put him on the map, including the Benidorm International Song Festival. He was also chosen to represent Spain in the 1970 Eurovision Song Contest the year before he would go on to reach one million in album sales. Iglesias catapulted to international stardom with his ability to speak several languages. By the mid-'70s, he was selling out some of the largest stadiums in the world, including Madison Square Garden. In 1979, he moved his family to Miami, Fla., and began releasing songs in numerous languages, including English, German, Portuguese and French. By the '80s, he was landing in the top of the charts in English-language markets with a number of hits such as "Begin the Beguine" and "Hey." His global appeal would continue as he began a series of duets with other global stars. In the mid-'90s, Iglesias shifted his attention back to his roots with Latin fans, and to this day, Iglesias continues to release albums in a number of languages. These global successes eventually led to seven Grammy nominations and one win for Best Latin Pop Album for Un Hombre Solo in 1988. Iglesias has also won an American Music Award, Billboard Music Award, World Music Award, Lo Nuestro Award and Latin Grammy Award.
Where can I buy Julio Iglesias tickets?
You can check out a Julio Iglesias tour near you in any number of countries by purchasing your ticket at StubHub and using the site's state-of-the-art, secure checkout. Each ticket is backed by StubHub's FanProtect guarantee.
Who were Julio Iglesias' musical influences?
Julio Iglesias has openly stated that two of his biggest musical influences throughout his career have been Elvis Presley and Frank Sinatra.
What can I expect from a Julio Iglesias concert setlist today?
While the setlist might vary slightly depending on the country in which Iglesias is performing, English-language performances can expect a similar setlist, including "Drive," "You Were Always on My Mind," "Fragile," "Manuela" and "Amor Amor."
Which music genres does a Julio Iglesias performance cover on tour?
Julio Iglesias will perform a number of romantic songs, some of his famous duets and a variety of his pop songs.
With which other famous musicians has Julio Iglesias performed a duet?
Julio Iglesias duets are legendary as he has recorded and performed duets with some of the world's most famous musicians, including Willie Nelson, Stevie Wonder, Dolly Parton and Diana Ross.
With whom does Julio Iglesias often perform on stage?
Julio Iglesias has been known to perform with his son and fellow global musical sensation, Enrique Iglesias, on stage during some of his concerts.
Back to Top
Epic events and incredible deals straight to your inbox.