We didn't find anything nearby, but here's what's happening in other cities.
-

Rose Bowl, Pasadena, CA, US
Only 4 tickets left at lowest price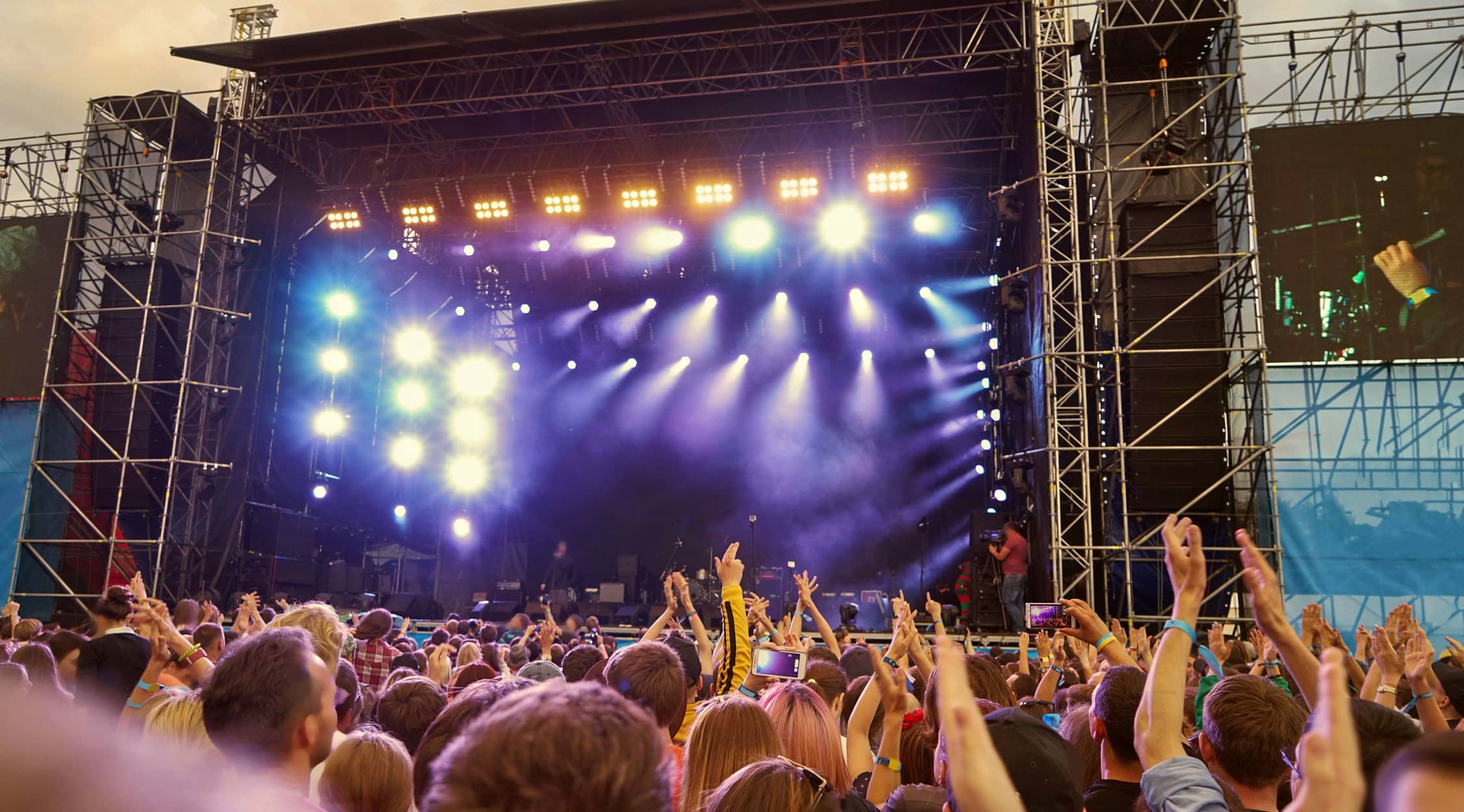 Adobe Stock RF
Just Like Heaven Tickets
Just Like Heaven Tickets
Just Like Heaven is an alt-rock festival that's staged in Long Beach, Calif., every year. Named for the iconic song by The Cure, this festival celebrates the thoughtful, often lighter side of rock. Queen Mary Park is a green, scenic waterfront location for the festival. Just Like Heaven is a family-friendly event for all ages.
An Alternative Rock Weekend
Just Like Heaven celebrates indie and alternative rock. The festival lasts two days each year, typically taking place at the beginning of May. This festival features acts like The Yeah Yeah Yeahs, Passion Pit and Phoenix. Unlike many other festivals, the lineup stays the same for both days of Just Like Heaven. In its earliest years, a second day was added because the first day sold out so quickly. Just Like Heaven accommodates about 15,000 attendees each day. The crowd is mostly people in their 30s and early 40s; many reviewers have noted that the audience seems to be people who have outgrown Coachella. This is a family-friendly event with children welcome.
Where can I buy Just Like Heaven tickets?
StubHub is your source for Just Like Heaven tickets. As the largest ticket marketplace in the world, StubHub often has the hookup even when a date is officially sold out.
What can I expect from Just Like Heaven?
Just Like Heaven is a day of great alternative and indie rock. Many of the bands performing at this festival had modern rock hits in the late 1990s and early 2000s. Bands like Greer, Shiny Toy Guns, Miike Snow and Ra Ra Riot typically grace the stage. Shows are played on two stages entitled Like A Dream and Strange As Angels.
How long is Just Like Heaven?
The doors for Just Like Heaven open at 11:30 each morning, and the festival goes all day. Shows are played back to back all day on two stages. The Like A Dream stage is the largest. In 2019, acts like Passion Pit were scheduled to play there.
What is the festival inspired by?
Just Like Heaven is a smaller, more intimate festival. It's designed to showcase indie and alternative rock. These genres are a little quieter and more thoughtful than some mainstream bands, so the smaller park location is a great place to showcase this music.
What other attractions are at Just Like Heaven?
Just Like Heaven features plenty of food and drink options. There are great options for people with every type of diet. Vegan food is provided by Sage Plant Bistro, and Chinese food and chicken wings come courtesy of BrewWings food truck. The festival also features a number of craft beers. Everything from Honest Abe Cider to Beachwood breweries beer is available.
What is the venue like?
The outdoor festival is held at Queen Mary Park, which is a 4-acre park near where the iconic Queen Mary ocean liner is docked. The park offers great views of the water and of downtown Long Beach. This adds an extra dimension to the festival.
Who are some of the biggest artists to play Just Like Heaven?
Phoenix and The Yeah Yeah Yeahs are two of the biggest artists to play at the festival. Hailing from France, Phoenix had a global hit in 2009 with Wolfgang Amadeus Phoenix. This disc spawned hits like "1901" and "Lisztomania." Fronted by Karen O, The Yeah Yeah Yeahs comes from New York City. Over the years, the band has been nominated for three Grammy Awards and released four full-length albums.
Which festivals are similar to Just Like Heaven performances?
Just Like Heaven has a lot in common with Coachella. Though it's smaller, it's presented by the same company, Goldenvoice. Just Like Heaven targets a market that is older than typical attendees of Coachella. It's also held in a leafy, green park on the waterfront in Long Beach, making it a more comfortable location than the desert of Indio.
Back to Top