There aren't any Events on the horizon right now.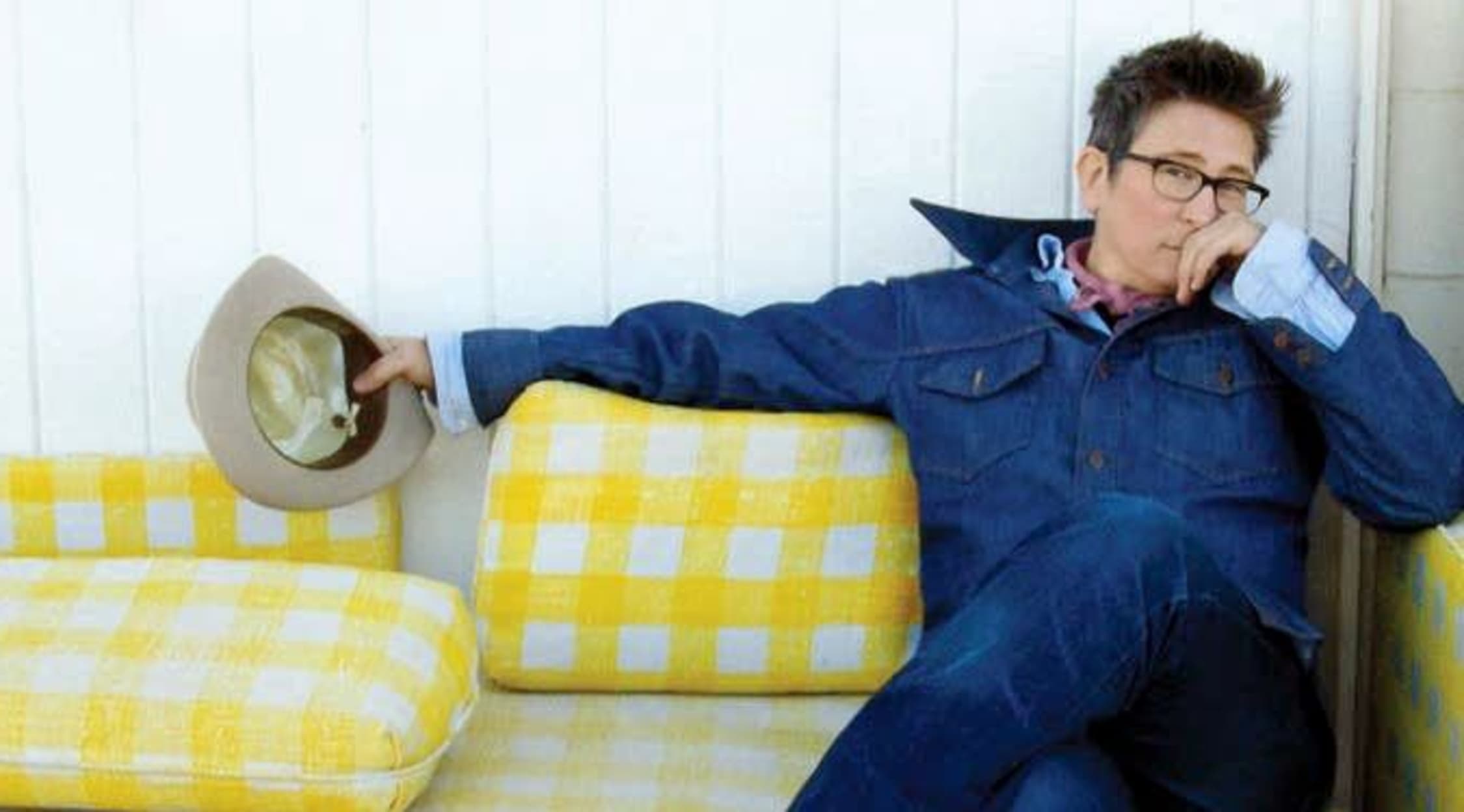 Rovi
K.D. Lang Tickets
k.d. lang Tickets
Audiences better know Kathryn Dawn Lang by her stage name k.d. lang, (a name she purposely stylizes in the lower case). Although this modern-day crooner got her start in country music, her smooth vocal delivery soon paved the way for fame in the pop, jazz and folk worlds as well. lang has enjoyed success both as a solo artist and as a collaborative artist, having done work with singers like Jane Siberry, Elton John and Roy Orbison. She has won multiple awards for her work, including Grammys and Junos.
"Hallelujah"
Her reputation as a crooner got its due when k.d. lang sang Leonard Cohen's "Hallelujah" for worldwide audiences at the 2010 Olympics in Vancouver, Canada. Hailed by both fans and critics alike, the rendition played on the heightened emotion of the Olympics. It is a song that lang sang previously on her album Hymns of the 49th Parallel and for Cohen himself. She said she was "excruciatingly nervous" singing "Hallelujah" for Cohen. The song itself is about being caught between the struggle between experiencing very real human desire and experiencing the quest for spiritual wisdom. Of the Olympics performance, lang admitted that the six minutes of performance "blew" through her and that the Olympics' environment made the song transcendent. lang had another opportunity to sing the song in 2010 when she stood in for Susan Boyle at the last minute for the Australian TV Logie Awards. It has become one of the most notable songs that lang has sang throughout her career.
Where can I buy k.d. lang tickets?
Thousands of people all over the world find tickets to concerts, live performances and other amazing tours at StubHub. StubHub is the largest online ticket marketplace in the world, providing fans of k.d. lang and other artists with ticket information, tour schedules and concert information.
Is k.d. lang in concert in 2019?
Yes, she is currently touring Great Britain. She has concerts scheduled in venues like the Liverpool Philharmonic Hall and London's Eventim Apollo. Buy tickets to this concert tour at StubHub; check the site for lang's upcoming touring schedules.
When k.d. lang is in concert, what songs are on her setlist?
When k.d. lang is on tour, her average setlist schedule includes songs, like "Save Me," "The Mind of Love," "Miss Chatelaine," "Wash Me Clean," "So It Shall Be," "Still Thrives This Love," "Season of Hollow Soul," "Outside Myself," "Tears of Love's Recall," "Constant Craving," "Honey and Smoke," "I Dream of Spring," "Help Me" (Joni Mitchell cover), "Helpless" (Crosby, Stills, Nash & Young cover) and "Hallelujah." When Lang sings an encore, it includes "Sing It Loud" and "Sleeping Alone." "Hallelujah" is the most common set closer, followed by "Constant Craving."
What event gave k.d. lang's early career a boost?
Roy Orbison invited lang to do a duet with him on the song "Crying." Eventually, that duet earned both lang and Orbison a Grammy for "Best Country Collaboration" in '89. The Canadian Country Music Association subsequently awarded her the "Entertainer of the Year" award for the song. She went on to earn that title for three more years.
What other collaborations has she done?
Lang has several collaboration albums to her credit. She collaborated with The Reclines on A Truly Western Experience, Angel with a Lariat and Absolute Torch and Twang. She and Tony Bennett sang together on A Wonderful World. Sing It Loud was the album she did with The Siss Boom Bang. case/lang/veirs brought together Neko Case, Laura Veirs and k.d. lang; the trio toured together in the summer of 2016.
Has k.d. lang appeared on Broadway?
She has. k.d. lang had her debut on the Great White Way in the show After Midnight as the show's "Special Guest Star" in 2014. Her run for the gig went from Feb. 11 to March 9. She replaced Fantasia Barrino in the role and was eventually replaced by Toni Braxton.
What other artists might k.d. lang fans like?
They might enjoy seeing Shawn Colvin or Sarah McLachlan in concert. Fans can get tickets to these and other tours at StubHub.
Back to Top