There aren't any Events on the horizon right now.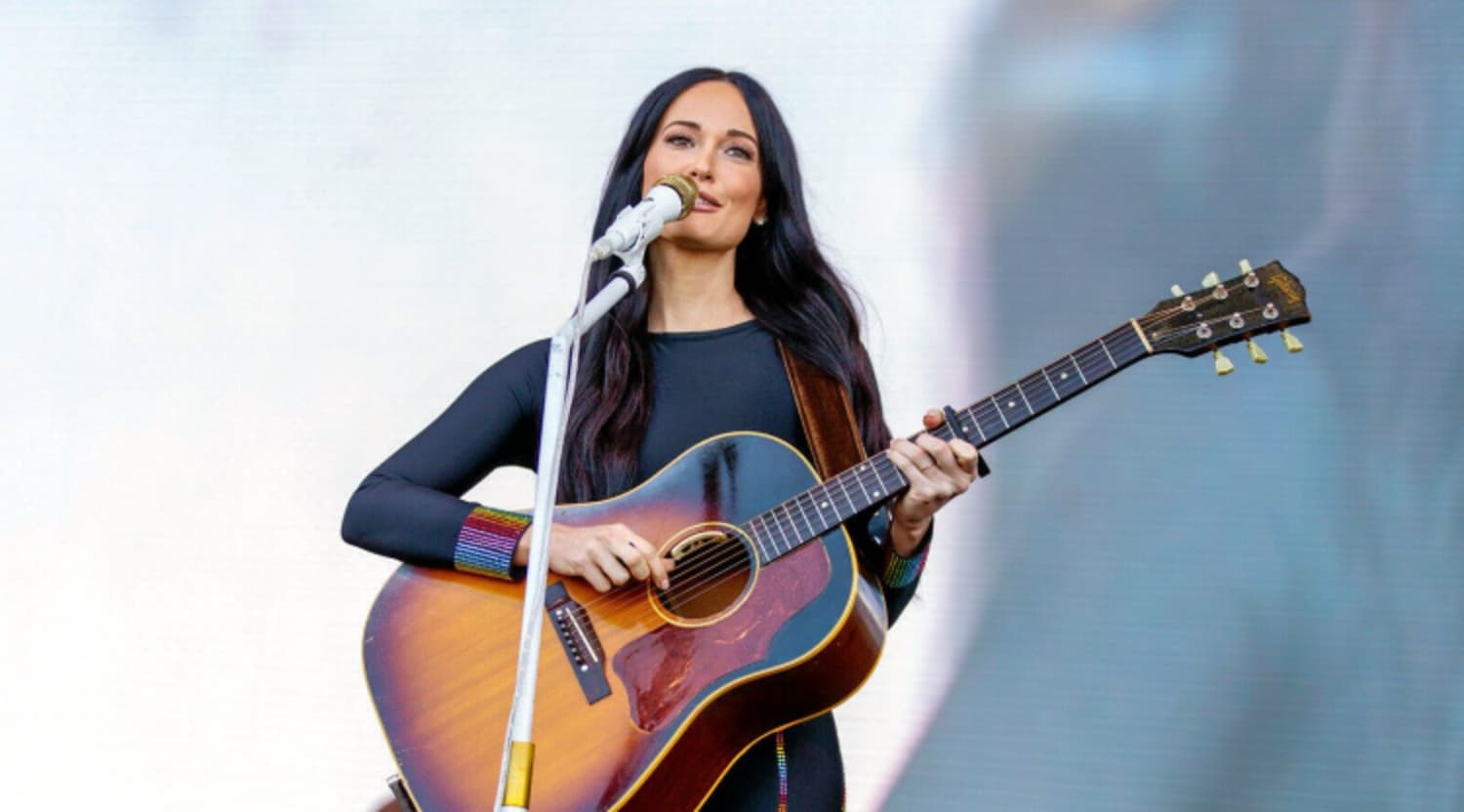 Zuma
Kacey Musgraves Tickets
Kacey Musgraves Tickets
Kacey Musgraves is an award-winning country artist who brings her twang and her talent to every tour. Her work has pocketed her six Grammys, four Academy of Country Music Awards, five Country Music Association Awards and numerous other accolades. Her debut single "Merry Go 'Round" nabbed her first Grammy and led to her popular debut album Same Trailer Different Park. From the same album, her hit song "Follow Your Arrow" peaked at No. 10 on the Billboard Hot Country Songs chart and won Song Of The Year at the 2014 CMA Awards. Musgraves is still pushing the boundaries of country music by bringing fresh ideas to a long-standing genre. She cites Lee Ann Womack, Dolly Parton and Loretta Lynn as influences who both inspire her music and her principles. 2019 was a big year for Musgraves as she landed a country music "Triple Crown" - winning album of the year for her release Golden Hour at the ACMs, CMAs and Grammys. Her 2019 tour helped promote the album all over the country.
Same Trailer Different Girl
From humble roots in Golden, Texas, Kacey Musgraves has followed her arrow to stardom. She self-released several albums and competed on USA Network's singing show Nashville Star. Musgraves only placed seventh but won the hearts of new fans. She co-wrote hits like Miranda Lambert's single "Mama's Broken Heart." She also gained acclaim touring alongside Lady Antebellum during the group's Own the Night Tour in 2012. Then, the success of "Merry Go 'Round" and Same Trailer Different Park propelled her to the top of the country charts. This led to her touring with legends and musical influencers Willie Nelson, Alison Krauss and Katy Perry. She followed up her hit with the album Pageant Material, influenced by song makers like Glen Campbell, Jim Croce, Bobbie Gentry, Marty Robbins, Roger Miller and Charley Pride. Musgraves found another hit with her album Golden Hour and her subsequent Oh, What a World Tour. The artist is known for her powerful songwriting and willingness to sing and speak out about topics that matter to her.
Where can I buy Kacey Musgraves tickets?
Kacey Musgraves tickets are available at StubHub now. Purchase tickets today to hear her live on tour on upcoming dates.
Is Kacey Musgraves currently touring?
Kacey Musgraves tour dates are ongoing. She is on the second leg of her Oh, What A World Tour II, playing hits from her album Golden Hour. You can buy Kacey Musgraves tickets for a variety of upcoming concerts in a city near you.
Where is Kacey Musgraves playing?
Kacey Musgraves is playing tour dates in cities and festivals throughout the United States, including Los Angeles, California; Las Vegas, Nevada; Charlottesville, Virginia; Chicago, Illinois; San Francisco, California; Phoenix, Arizona; San Diego, California; Boston, Massachusetts; Cleveland, Ohio; Philadelphia, Pennsylvania, and many others.
Who is playing alongside Kacey Musgraves?
You can hear many other popular artists at Kacey Musgraves concerts, such as Jason Mraz, Dawes and Hozier. At Lollapalooza, Musgraves will perform alongside Ariana Grande, Childish Gambino, Twenty One Pilots, The Chainsmokers, Lil Wayne and Janelle Monae.
What festivals is Kacey Musgraves appearing at?
Kacey Musgraves is scheduled to appear numerous festivals, including Lollapalooza, the Winnipeg Folk Festival, the Newport Folk Festival, the Austin City Limits Festival, the Hinterland Music Festival and the Outside Lands Music Festival.
How much do Kacey Musgraves tickets cost?
Find Kacey Musgraves tickets online at StubHub for as little as $33 for upcoming tour dates. Reserve now for the best prices.
Back to Top
Epic events and incredible deals straight to your inbox.