There aren't any Events on the horizon right now.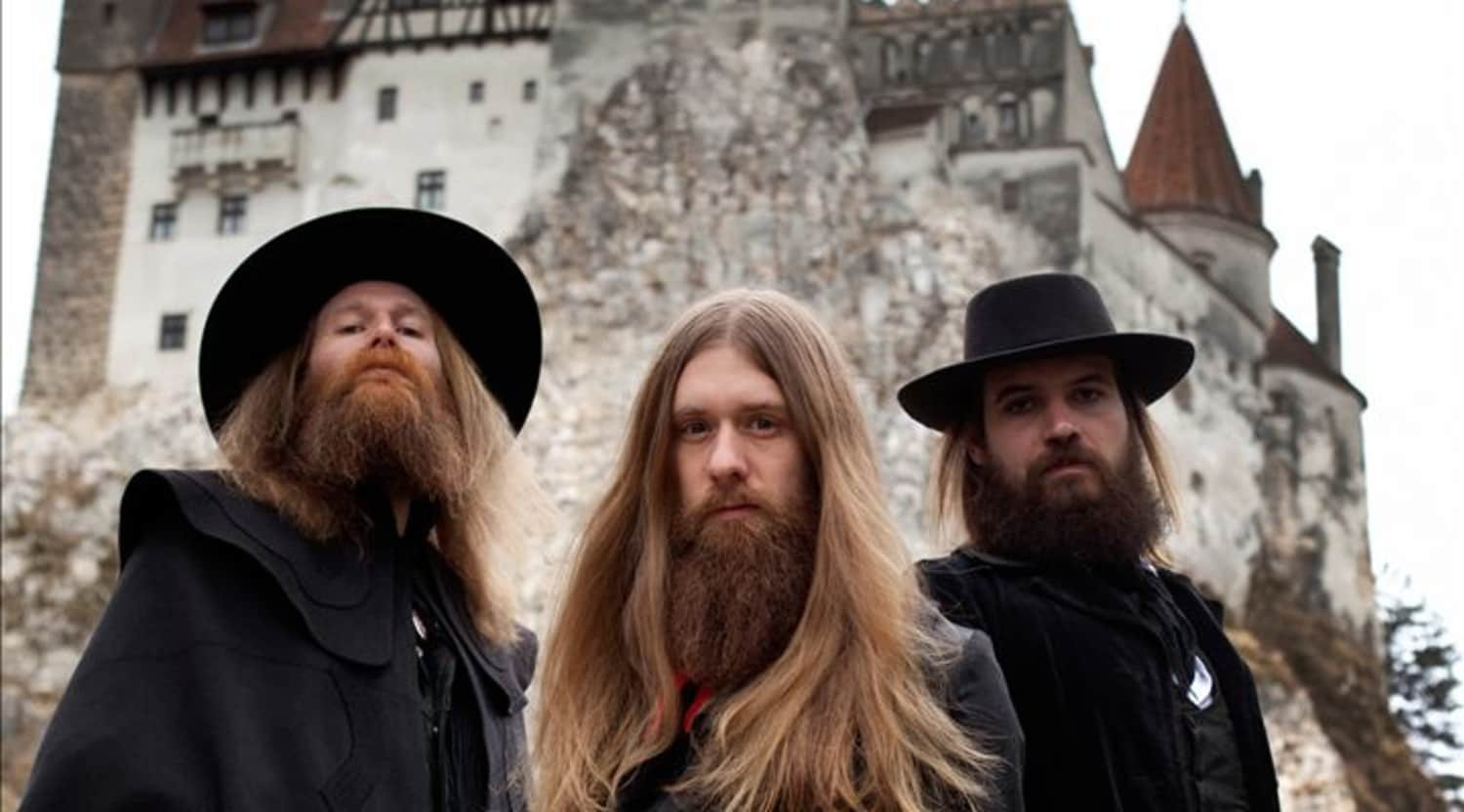 Rovi
Kadavar Tickets
Kadavar Tickets
Hailing from Berlin, Germany, Kadavar is a three-piece band that is known for their heavy, retro rock sound. Since their inception, they've generated a healthy amount of buzz with three studio albums and one live album. With a sound that has garnered comparisons to legendary acts like Black Sabbath and Led Zeppelin, the members of Kadavar have established their names in the world of rock music.
Schedule
Kadavar has played all around the world in cities such as Athens, Budapest, Istanbul, Copenhagen, Seattle, San Francisco and Minneapolis. Rock fans can look forward to getting Kadavar tickets for upcoming shows in Brooklyn, Pittsburgh, Los Angeles, Manchester, Paris, Stockholm and, of course, their hometown, Berlin.
Trivia
In July 2012, Kadavar intended to play a tour in the United States, but problems with their visa caused them to only be able to perform at SXSW in Austin, TX. However, the band made the best of the situation by filming footage of themselves in Texas, which they later used in the music video for their song, "Come Back Life." Another interesting note about Kadavar is that, while they are all from Berlin, they only met briefly before officially forming the band.
Band
In similar fashion to the hard rock giants of yesteryear, Kadavar is a three-piece band with a huge sound. Initially, the band was formed by multi-instrumentalists Phillip Lippitz, Christoph Bartlelt and Christoph Lindemann. Over the years, Lippitz left the band, while other members changed instruments. Christoph Lindemann, who goes by the alias Lupus, has performed guitar, vocals and bass. Simon Bouteloup performs bass under the nickname Dragon. Meanwhile, Christoph Bartlelt plays drums under the pseudonym Tiger. In the studio, Bartlelt also doubled as a producer for their first three albums as well as the mastering engineer for the first two albums.
Breakthrough
Kadavar's self-titled debut album was released in 2012 to overall positive reviews, including a four-star rating from music review website AllMusic, and a five-star rating on Amazon.com. "Kadavar" allowed the band to define their sound, which is often described as a classic, hard rock sound similar to Black Sabbath and Led Zeppelin. Amazon user Blackwaterprk described them as an "Amazing power trio that reminds you of blue cheer/zeppelin." That same year, the band to performed in Austin, TX, for the South by Southwest music festival.
Hit Albums
Following the moderate success of their first album, Kadavar released "Abra Kadavar" in 2013. This album also enjoyed positive reviews, especially from fans of classic hard rock, and debuted at #42 on German music charts. This also marks the bands first release on the metal label Nuclear Blast Records, home to many iconic metal bands, including Slayer and Fear Factory. The success of "Abra Kadavar" pushed the growth of Kadavar even further as they toured and recorded with Australian retro rock band Wolfmother in 2014.
Show Experience
Fans with Kadavar tickets are treated to an authentic hard rock show. Massive drum fills coupled with psychedelic guitar solos are par for the course. If you were to take a photo of the band while performing, you'd think it was a photo from 1974, which really describes the sound of the band, too. The three-man power team makes the most of their minimal stage setup, head banging their long hair and beards in front of massive amp stacks. The crowd feeds off the band's classic vibes, head banging and fist pumping along with the music.
Back to Top
Epic events and incredible deals straight to your inbox.