There aren't any Events on the horizon right now.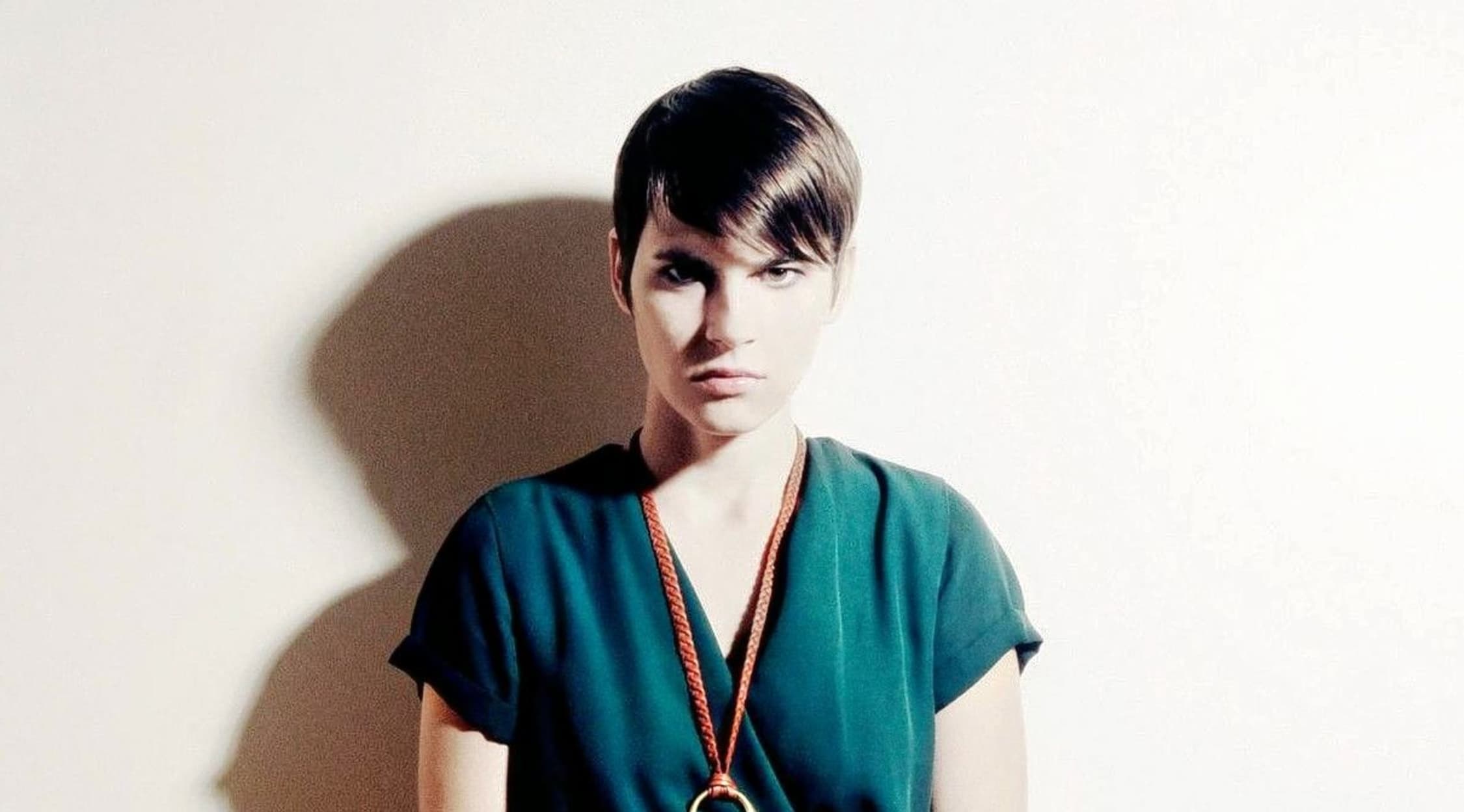 Rovi
Kaki King Tickets
Kaki King Concert Schedule
Kaki King is considered by many to be the best female guitarist around. She is known for her technical guitar play, her catchy jazz-inspired songs and her exciting live shows. In 2006 Rolling Stone made a list titled "The New Guitar Gods" and King was the only female to make their list. She definitely is one of the best guitar players around and is sure to put on a great show. Fans of her music will have the chance to see her live during her upcoming 2015 tour of the United States and Canada.
King's tour will kick off in late March in New York City. Following that performance she'll hit the road and play shows in San Francisco, Los Angeles, Vancouver, British Columbia, Portland, Oregon and Brooklyn, New York. There is a lot of excitement regarding this upcoming tour and tickets are in high demand. Some shows have nearly sold out already and event organizers are expecting most shows on the tour to sell out. If you want to be there when King takes the stage in your city, be sure to get your tickets on StubHub today, while they're still available.
Kaki King Background
Early in her life, King took an interest in music. Her dad noticed that she possessed a talent for music and encouraged her to follow her passion. King first started playing guitar when she was 4-years-old. A few years later, she started playing the drums as well. In high school King played drums in several bands. After finishing high school, King attended New York University and studied guitar there. She began working on finger-picking techniques while at NYU and developed a technical guitar playing style that she has become known for. While in college, she would play shows at local clubs and played on the New York City streets from time to time.
In 2002, King signed a deal with Velour Records and began working on her debut album. The album featured technical guitar work and flamenco influences. She also freely experimented with unique guitar tuning and played a Russian seven string guitar in some songs. King quickly attracted attention from critics and developed a reputation as being a talented guitarist. If you're a fan of King's music, you won't want to miss her tour this year. Buy your tickets today on StubHub, before they're all sold out.
Greatest Hits
In her career, King has released 10 full length albums. Her first release came in 2003 and was titled Everybody Loves You. The album received four and a half stars from Allmusic and critic Thom Jurek said, "Simply put, Kaki King possesses the most original voice on the acoustic guitar in a generation. Her sound, full of gorgeous tapped melodies and popping basslines, is as deeply emotional as John Fahey's, as technically savvy as Preston Reed's and as energetic as Leo Kottke's." The album featured songs such as "Kewpie Station", "The Exhibition" and "Fortuna".
King's second album, Legs to Make Us Longer, featured two songs which were used in the 2007 movie Into the Wild. "Frame" and "Doing the Wrong Thing" were both featured in the Academy Award-nominated film. King's latest album came out on March 3, 2015. The album is titled The Neck Is a Bridge to the Body and has received favorable reviews from critics and fans. During live performances of the album, the songs are accompanied by corresponding images on a screen behind King. Fans of Kaki King's music can look forward to hearing all their favorite songs during her upcoming tour.
Trivia
In 2008, King recorded The Black Pear EP, with the Mountain Goats. The album was only released on vinyl and is sold at live shows.
The Experience
Throughout her career, King has been praised for her fantastic live shows. She possesses a talent for guitar playing and that shines through during her live performances. King's shows are energetic and exciting. Some songs are accompanied by images projected onto the screen which accompany the songs and help tell a story. Seeing King live is a great experience for any of her fans. King has played shows around the world and has been performing on stage for much of her life.
If you're a fan of King's music, you won't want to miss her during this tour. It's a great chance to see one of the most technically profiecent guitar players around live and in person. Fans are clamoring for tickets to King's shows this year and they are selling fast. Several shows are all ready close to selling out. If you want to be there when Kaki King comes to your city, get your tickets now on StubHub, while they're sill available. This is sure to be a show you won't want to miss!
Back to Top
Epic events and incredible deals straight to your inbox.