There aren't any Events on the horizon right now.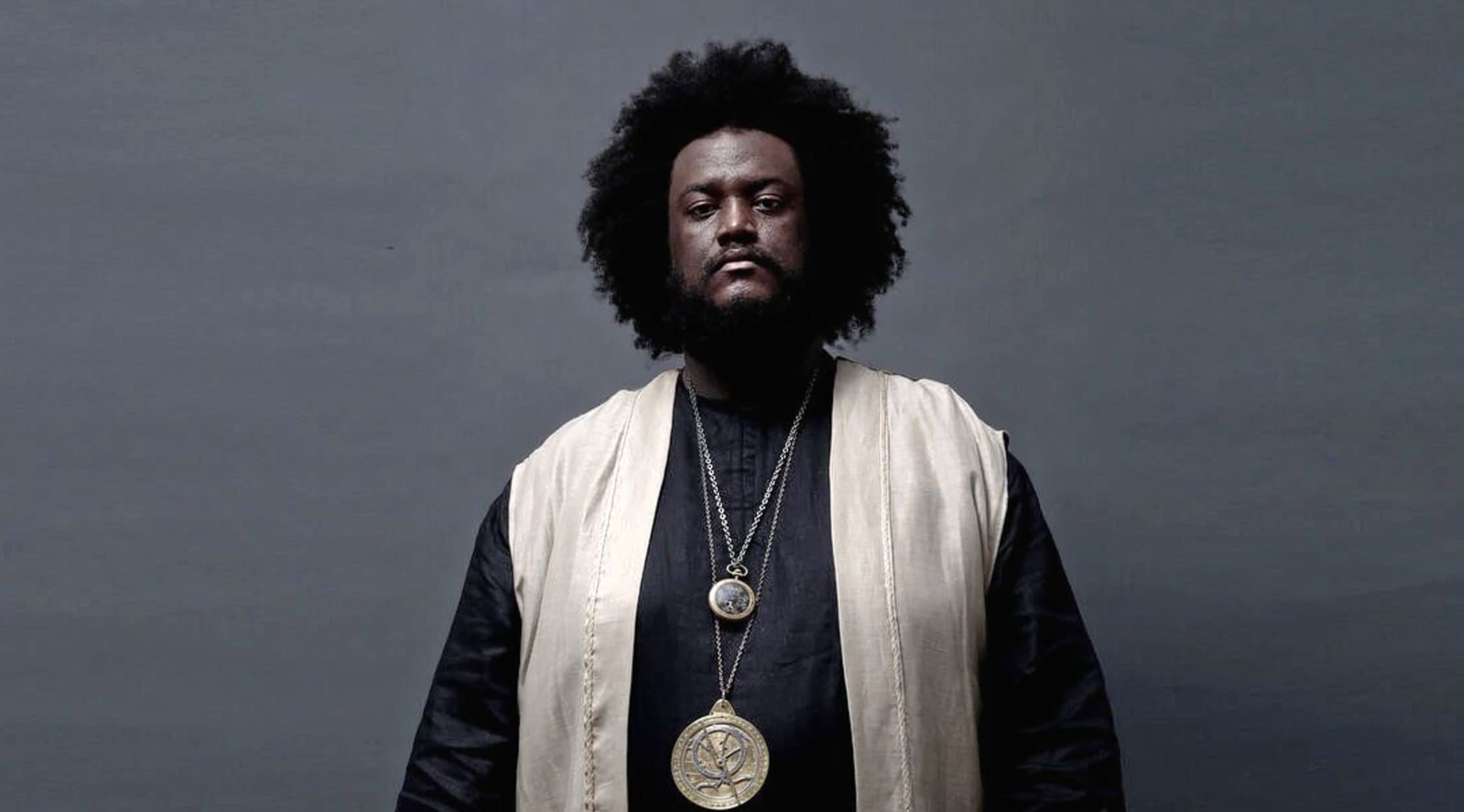 Rovi
Kamasi Washington Tickets
Kamasi Washington Tickets
Wielding a mighty tenor saxophone and leading a marvelous band, Kamasi Washington has become one of the most-loved acts in modern jazz in recent memory. Washington's sound appeals to both those who are jazz aficionados as well as individuals who are beginning to explore the genre for the first time.
Tooting His Own Horn
Kamasi Washington was born in Los Angeles, and his parents were musicians and also taught music. He attended the Academy of Music of Alexander Hamilton High School and pursued a degree in ethnomusicology at UCLA. During his time in college, he proved himself to be quite the talent even with scores of other great music students around him. His experiences at UCLA helped prime him for playing with all kinds of renowned musicians, including many who were in genres that weren't strictly jazz. Some of the people Washington has worked with include legendary pianist Herbie Hancock; R&B legends George Duke and Chaka Khan; bassist Thundercat; producer Flying Lotus; and hip-hop artists like Kendrick Lamar, Lauryn Hill, Nas, and Snoop Dogg. Washington released two albums in the late 2000s - 2007's The Proclamation and 2008's Light of the World. Flying Lotus was instrumental in helping Washington get off the ground as he released Washington's first studio album, The Epic, through his Brainfeeder record label. Released in 2015, this album was one of the most acclaimed jazz releases of the decade. At nearly three hours in length, it showed that Washington wasn't going to make music meant to satisfy a short attention span. The album received praise from the likes of Pitchfork, Uncut, Stereogum and The Wire. Two years later, Washington released Harmony of Difference, an EP that showed his artistic depth was not fading. 2018 saw the release of Heaven and Earth, another epic album containing three volumes and running more than three hours. Washington has kept pushing himself with each release, raising the bar for what contemporary jazz is capable of being.
Where can I buy Kamasi Washington tickets?
If you want to see Kamasi Washington live, you should buy your tickets at StubHub. The FanProtect guarantee provides peace of mind by making sure that you get exactly what you need so that you can see your favorite artists live.
Where can I see a Kamasi Washington performance?
Kamasi Washington has many tour dates coming up, including in Huber Heights, Ohio; Detroit, Mich.; Chicago, Ill.; Denver, Colo.; Redmond, Wash., Portland, Ore., Brooklyn, N.Y.; Los Angeles, Calif.; Seoul, South Korea; Melbourne, Australia; and Dortmund, Germany. Some of those dates will be with Herbie Hancock.
What can I expect from a Kamasi Washington concert?
Like the best jazz artists, Kamasi Washington enriches both the body and mind with his music. His concerts are full of energy - not only from him and his saxophone, but also from the other musicians in his band who provide vocal harmonies, percussion, keys and more. There's a terrific sense of flow from one moment to the next. Even if you're new to seeing jazz live, it's hard to not be swept up into what Washington provides.
How long is a Kamasi Washington concert?
Kamasi Washington concerts tend to run between one and two hours.
What is Kamasi Washington's live setlist like?
Kamasi Washington's live setlist typically consists of songs from his last two albums as well as his recent EP. The most-played songs at Kamasi Washington concerts include "The Rhythm Changes," "Truth," "Fists of Fury," "Change of the Guard" and "Drums."
Does Kamasi Washington perform encores?
Kamasi Washington doesn't typically include encores in his set.
Does Kamasi Washington perform covers live?
Kamasi Washington has performed covers by many artists. These include Freddie Hubbard and Claude Debussy.
Back to Top
Epic events and incredible deals straight to your inbox.