We didn't find any Events nearby, but here's what's happening in other cities.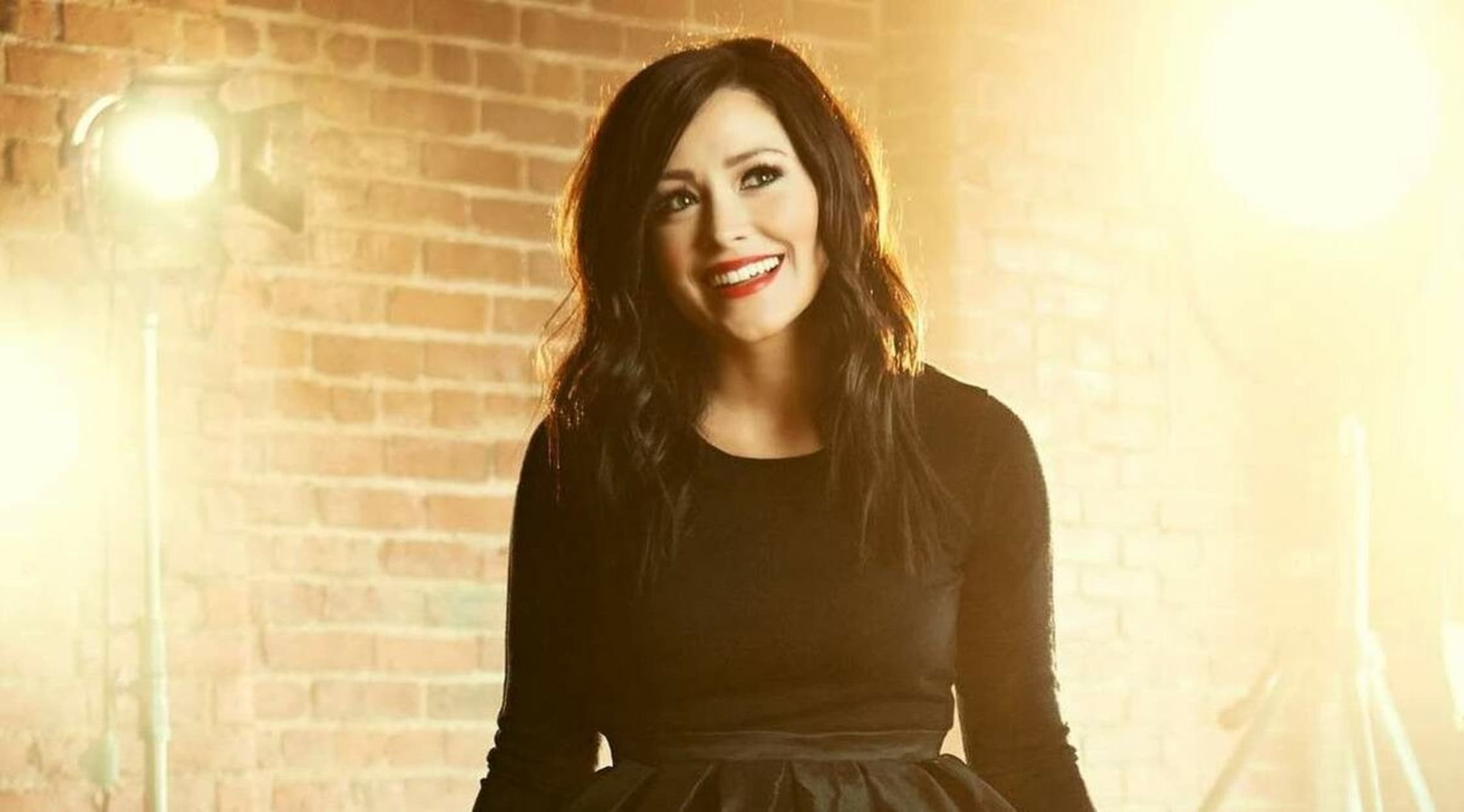 Rovi
Kari Jobe Tickets
Kari Jobe Schedule
This vocalist and composer has already earned a pair of Dove Awards, and dedicates her time to being an associate worship pastor for Gateway Church. For over 15 years, Kari Jobe has participated in worship groups. She has also lent her songwriting skills, collaborating on projects with other like-minded composers such as Paul Baloche, Chris Tomlin, Ed Cash, Klaus Kuehn, and Mia Fieldes.
Jobe's songs include: We Are, You Are Good and You Are For Me. Your opportunity to hear these heartfelt songs and more live is here! Kari Jobe is set to play for audiences at the Wiltern Theatre in Los Angeles, California; Madison Square Garden in New York, New York; and Sleep Train Arena in Sacramento, California.
And, don't forget- to stay on top of all of Kari Jobe's upcoming concerts, all you need to do is sign up right here for event updates. Never miss out on a Kari Jobe performance again. So what are you waiting for?! Check it out today!
Kari Jobe Background
A native of the Lone Star State, the magnetic Kari Jobe began her singing career at the tender age of three. She became a Christian two years later. She went on to study at Oral Roberts University, Dallas Baptist University and Christ for the Nations Institute.
She earned her degree in pastoral studies and psychology. Following graduation, Jobe took a position as an associate worship pastor for the Gateway Church in Southlake, Texas. With her father, Mark, by her side, she has taken global mission trips to lead worship. Additionally, Jobe is a part of the Christian worship band tied in with the Gateway Church. The band is known as Gateway Worship.
They released a live album, Wake Up the World, which scored the No. 2 spot on the Christian Albums chart of Billboard.
Along with her roles of pastor and worship leader, Jobe cut her debut major-label eponymous album in early 2009. The album netted the No. 67 spot on the Billboard 200 list. It also scored the No. 1 spot on iTunes Christian music chart as well as No. 3 on Billboard's Christian music chart.
A Spanish rendition of the album was dropped under the moniker Le Cano as well. Before issuing the self-titled album, she additionally put out a compilation album also named Kari Jobe, Throneroom Worship: Live Acoustic Worship, a live concert album, and Bethlehem, a Christmas album.
The track, I'm Singing, charted at No. 13 on Billboard's Christian singles chart. And her sophomore single, Healer, arrived in 2009, debuting at No. 33 on the Soft A/C chart – Billboard.
Where I Find You was her second recording project, which arrived in early 2012. The album climbed to No. 1 on iTunes. It also claimed the No. 75 spot on the Canadian Albums Chart. It additionally scored the No. 10 spot on the Billboard 200.
Jobe garnered her first Grammy nod in 2012.
These days, you can find Kari Jobe doing what she does best on stage. To experience the music of Kari Jobe live, make sure you grab your tickets now before it's too late. Check out her latest concert listings right here on StubHub today!
Kari Jobe Hit Albums
Kari Jobe is credited with albums such as: Throneroom Worship: Live Acoustic Worship (2004); Bethlehem (2007); Kari Jobe (2009); Le Canto (2009); Prepare the Way – A Night of Worship With Klaus and Kari Jobe (2010); Where I Find You (2012); and Donde Te Encuentro (2012).
Kari Jobe Trivia
Over the years, Kari Jobe has been recognized with several awards, honors and nominations. She claimed a pair of Dove Awards for Spanish Language album, Special Event Album of the Year and was given a nod for New Artist of the Year.
In 2013, she also received her first award for Female Vocalist of the Year at the ceremonies of the K-LOVE Fan Awards.
Also in 2013, Jobe participated in two of The American Bible Challenge shows on GSN network. She competed for the A21 Campaign charity.
Kari Jobe Concert Experience
This Dove Award-winning singer is recognized for her inspirational lyrics and heavy-hitting, passionate singles that have earned her remarkable sales and popularity over the years.
There has never been a better time to head out to an exciting concert packed with moments that you'll be talking about with friends long after their concert is over. We all know there are a variety of ways to get your music in today's day and age, but to see an award-winning singer like Kari Jobe perform live on stage gives you a completely different perception and experience! Why miss out on the chance to feel the passion and enthusiasm of her music in person?
Make sure you pick up your Kari Jobe tickets today before it's too late. All you need to do is reserve your concert tickets in advance right here through StubHub. StubHub serves as your one-stop shop for all the tickets you ever need – from sports tickets to theater tickets and everything in between. So what are you waiting for?! Start browsing around StubHub today!
Back to Top