There aren't any Events on the horizon right now.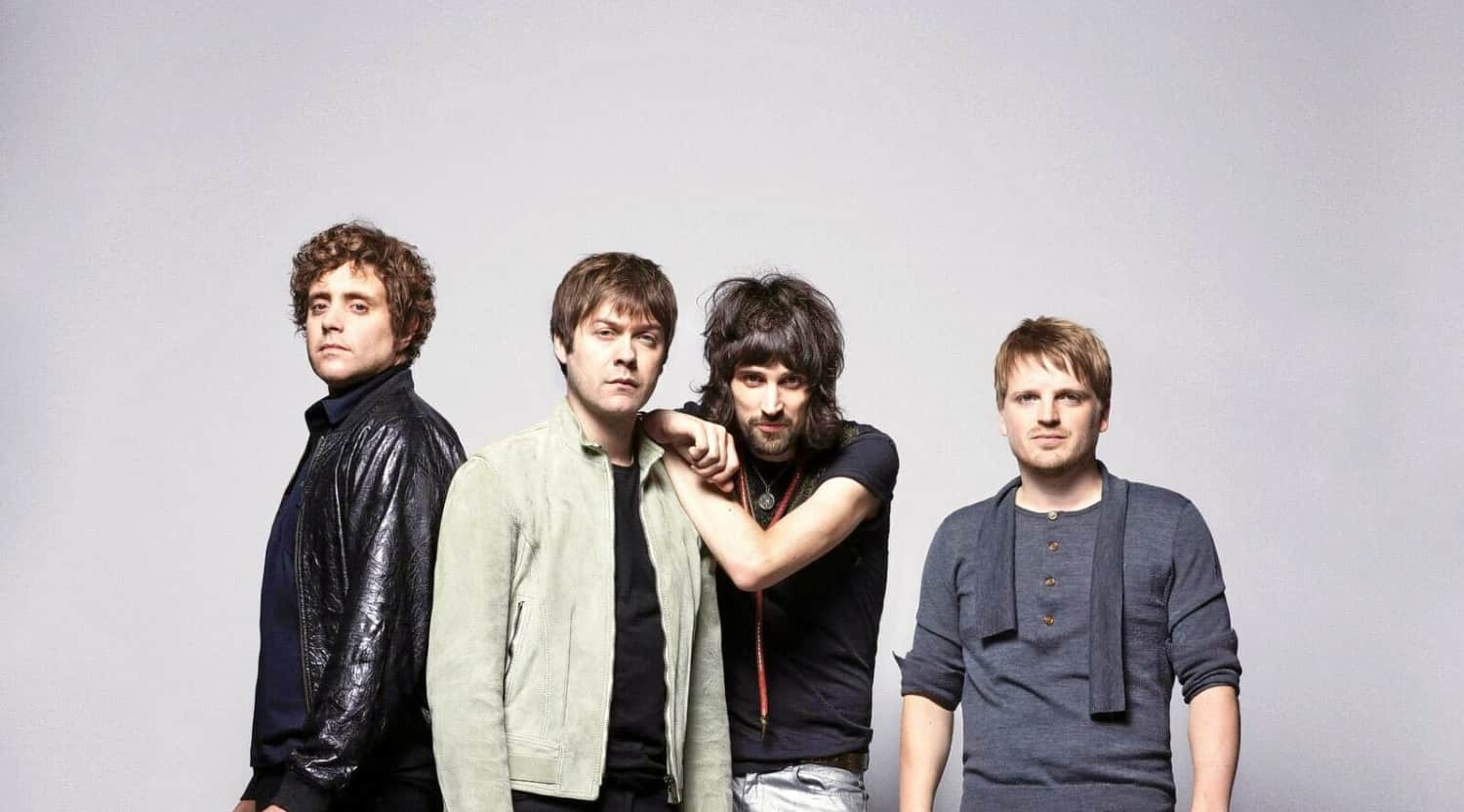 Rovi
Kasabian Tickets
Kasabian Schedule
It may no longer be the nineties, but Kasabian is still entertaining audiences across the globe with their incredible performances and on-stage charisma that makes them a must-see indie rock band. The sounds of Kasabian have often been likened to other bands that made a name for themselves during the nineties, such as The Stone Roses and Primal Scream. There are many points of reference for the sound this British rock band create, but fans know that there is nothing much that compares to Kasabian. The band has received multiple awards and accolades for creating a number of hit songs over the years. One thing is for sure, Kasabian is a great band for seeing live and this sentiment is shared by many. Kasabian will be rocking across North American stages at a number of venues, so keep your eyes on StubHub for where you can see Kasabian play next. In the past, Kasabian has played venues like the Fox Theatre Oakland in Oakland, California; House of Blues San Diego in San Diego, California; Sound Academy in Toronto, Ontario; Metro in Chicago, Illinois; Vogue Theatre Vancouver in Vancouver, British Columbia; The Showbox in Seattle, Washington; and Wiltern Theatre in Los Angeles, California.
Kasabian Background
Leicester, England is the location where Kasabian formed in 1997. The members of the band all attended the Countesthorpe Community College, where they had the opportunity to create a strong bond through their mutual love of creating music. The original members were Sergio Pizzorno, Tom Meighan and Chris Edwards. When they initially formed the band, it was called Saracuse. At the time, Chris Edwards was working as an engineer at Bedrock Studios. This connection enabled the band to start recording various tracks and eventually demos in a professional studio. They were quite lucky to have this opportunity when they were initially forming a band.
A year after its formation, Kasabian released a debut album in 1998. Along with the debut, it released numerous live performances that are considered to have helped gain the band recognition. At the time Saracuse decided to rename itself to Kasabian. Under the new moniker, Kasabian continued to write and record new music. Although, it was not until 2004 that Kasabian released its breakthrough album that found both critical acclaim and public appeal. Such enthusiasm for the band was accompanied by an invitation to play the well-known Glastonbury Music Festival. The song, "Club Foot," was its third single and ticket to the UK Singles Chart. From that point on, Kasabian has continued to become a big name act in the independent music scene. The band has certainly won multiple awards and nominations, along with spots on television. An example of such an award won includes: Brit Award for Best British Group from NME. Kasabian has inspired many new bands that are present in the new millennium, which make it such an exciting opportunity when the band plays shows. In many ways, Kasabian is a trailblazer. The band is an intriguing mix of classic rock and roll with electronic and psychedelic rock combined for an exciting live show. Don't miss Kasabian when they are playing a venue near you!
Greatest Hits
The first studio album that was released was in 2004. Since its release, it has been certified as platinum in the United Kingdom three times. Following the album in 2004, they have released Empire (2006), West Ryder Pauper Lunatic Asylum (2009) and Velociraptor! (2011). It seems that Kasabian cannot create and album that does not have commercial success. The most recent album, 48:13 was released in June 2014, and included a tour to promote it. There are a number of well-known hit singles that have music lovers dancing in their seats. These songs include: "Fire", "Days Are Forgotten," "Empire," "Cutt Off" and "L.S.F (Lost Souls Forever)."
Trivia
It has been in the news that Charles Manson got married, even though he is in prison. While that seems questionable to some, it would be interesting to know what the members of Kasabian think about it, having been inspired by Charles Manson in giving the band its new name. As the story goes, the band member Christopher Karloff kept thinking about "Kasabian" when he was reading about Charles Manson and it was chosen for the band's name. Kasabian is known in Armenia as a surname with the meaning of slaughterer or butcher. The other band members were in agreement that the band name was a keeper and changed its name to Kasabian.
The Experience
The live show experience at Kasabian is truly like no other. In an interview with The Guardian, Kasabian guitarist Sergio Pizzorno explained, "I suppose with this record, I'm trying to create a new language," he says wistfully. "Combining electronic music and hip-hop and late-60s rock and roll, this feels like the first step into something … it doesn't really sound like anyone else, you know?" With that kind of thinking, you know that the concert is going to be incredible. Don't miss Kasabian play the new language it created on stage.
Back to Top
Epic events and incredible deals straight to your inbox.