We didn't find any Events nearby, but here's what's happening in other cities.
1 Event within 150 miles from you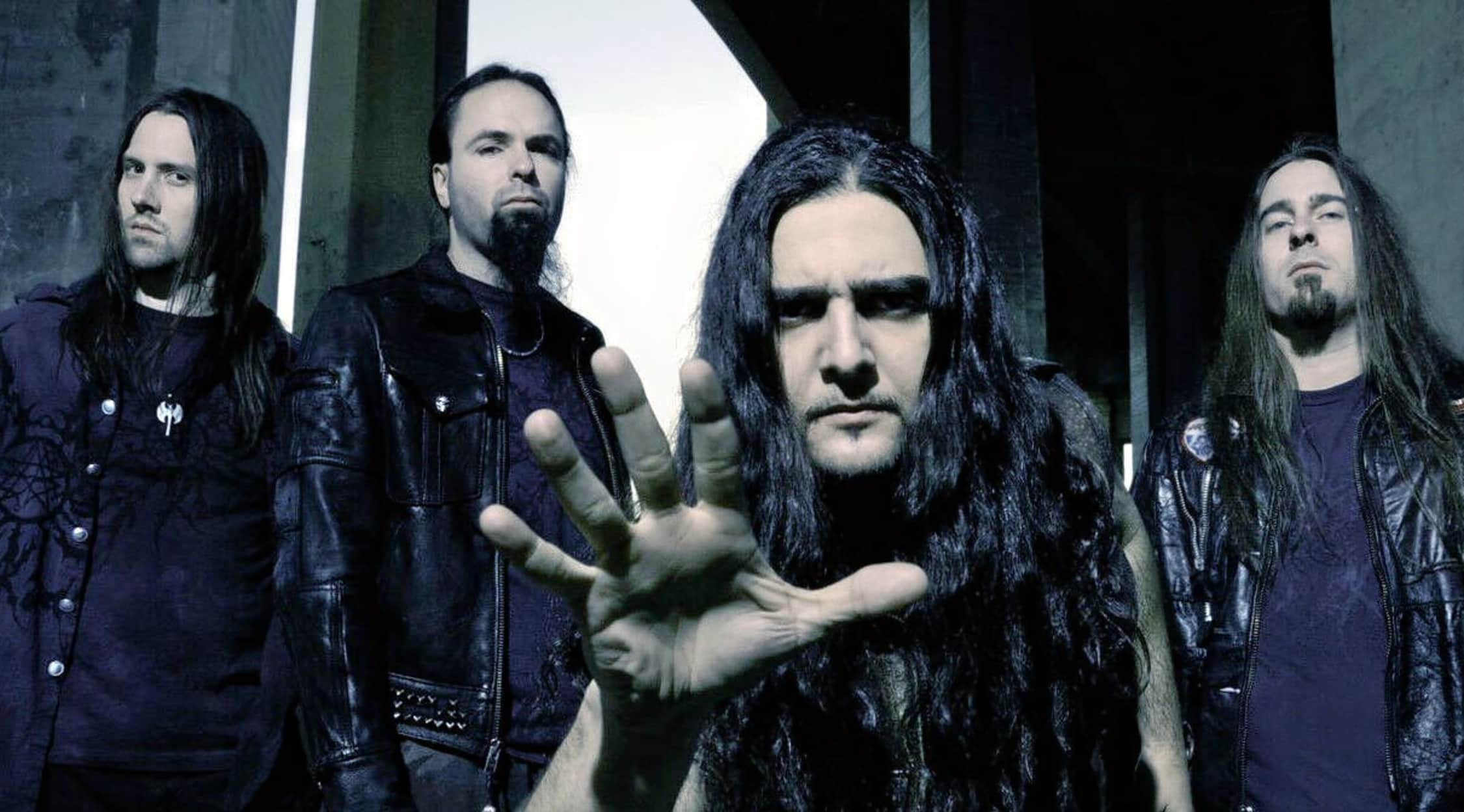 Rovi
Kataklysm Tickets
Kataklysm Concert Schedule
Hailing from Canada, this death metal band is now without a doubt one of the most popular bands on the global metal scene. Since forming in 1991, Kataklysm has won over the hearts of metal lovers all over the world, which is why their live shows are always explosive and full of energy. With their self-described "northern hyperblast" musical style, Kataklysm has helped shake things up in the metal world, and fans couldn't be more thrilled. Now you might be able to see this wildly entertaining and raucous death metal band in action, and it's definitely a show you won't want to miss!
This November, Kataklysm has a handful of shows lined up across the US, which means they just might be heading to a venue near you in the upcoming months! Whether you catch Kataklysm at their November 2nd show in Denver or at their November 9th show in New York, you definitely won't be disappointed by their loud, explosive, and unbelievably exciting live show. So make sure that you have your tickets to attend an upcoming Kataklysm concert—grab your tickets right here on StubHub before it's too late! This is definitely one knockout death metal show you won't want to miss, and thanks to StubHub you don't have to!
Kataklysm Background
Kataklysm is a death metal band that formed in 1991 in Montreal, Quebec. Almost immediately, Kataklysm began garnering fans throughout Canada, as their explosive live performing style couldn't be ignored. Their style fluctuated between thrash metal and alternative metal, and thus they defined their own musical style as "northern hyperblast," which refers to their fast blast beats that are the backbones of their music. Over the years, Kataklysm experimented with different sounds, which is why some of their music is straight death core while some of it reflects a type of melodic death core sound. Fans love that they never know quite what to expect from Kataklysm, which is why this band's live shows are consistently packed with eager metal fans. The more shows Kataklysm puts on, the more their fame spreads around the world. Because they have toured extensively over the past two decades, Kataklysm is now regarded as one of the world's premier death metal acts, and thus their live shows are some of the most in-demand concerts in the entire metal scene. It's never a surprise that Kataklysm's shows can sell out in a matter of minutes, which is why you better lock down your tickets as soon as possible!
There have been a handful of lineup changes over the years, but the current Kataklysm lineup is easily one of the very best. The lineup consists of Maurizio Iacono, Oli Beaudoin, Stephane Barbe, and Jean-Francois Dagenais. These four knockout metal artists can put on some of the most exhilarating live shows in the entire metal scene, which is why so many fans consistently flock to their concerts. Now you too could join in on the fun, but you better act fast, because these red-hot death metal tickets aren't going to last long. So what are you waiting for? Grab your Kataklysm concert tickets here on StubHub as soon as possible and start counting down the days until you can attend this rowdy, red-hot death metal show! And make sure to sign up for event alerts on StubHub as well, as these alerts will keep you up-to-date on future Kataklysm shows in your neck of the woods!
Greatest Hits
Over the course of their career, Kataklysm has released over a dozen hit studio albums. Their four most recent albums have scored high spots on music charts in the US, Germany, Canada, Germany, and Switzerland, proving that Kataklysm truly is a global sensation in the metal scene. Some of their most popular tracks include "As I Slither," "The Black Sheep," "Vindication," "Carrying Crosses," "Shattered," "Hate Spirit," "The World Is A Dying Insect," "Blood in Heaven," "To Reign Again," and "Push the Venom." Come see Kataklysm perform some of their best death metal anthems live in concert—simply lock down your concert tickets right here on StubHub and start counting down the days until this knockout metal show!
Trivia
Kataklysm's most recent studio album, Of Ghosts & Gods, peaked at number six on the US Heatseekers chart.
The Experience
There is no doubt that Kataklysm can put on one of the most explosive and wildly intoxicating shows in death metal, and now you just might be lucky enough to catch this famed metal act in concert. To secure your tickets to an upcoming Kataklysm concert, simply make your way to StubHub as soon as possible. There is no denying the fact that Kataklysm can put on a phenomenal live death metal concert, which is why you should hurry to snag your tickets to see them in action this fall. What are you waiting for? Check out StubHub's ticket selection today!
Back to Top