We didn't find any Events nearby, but here's what's happening in other cities.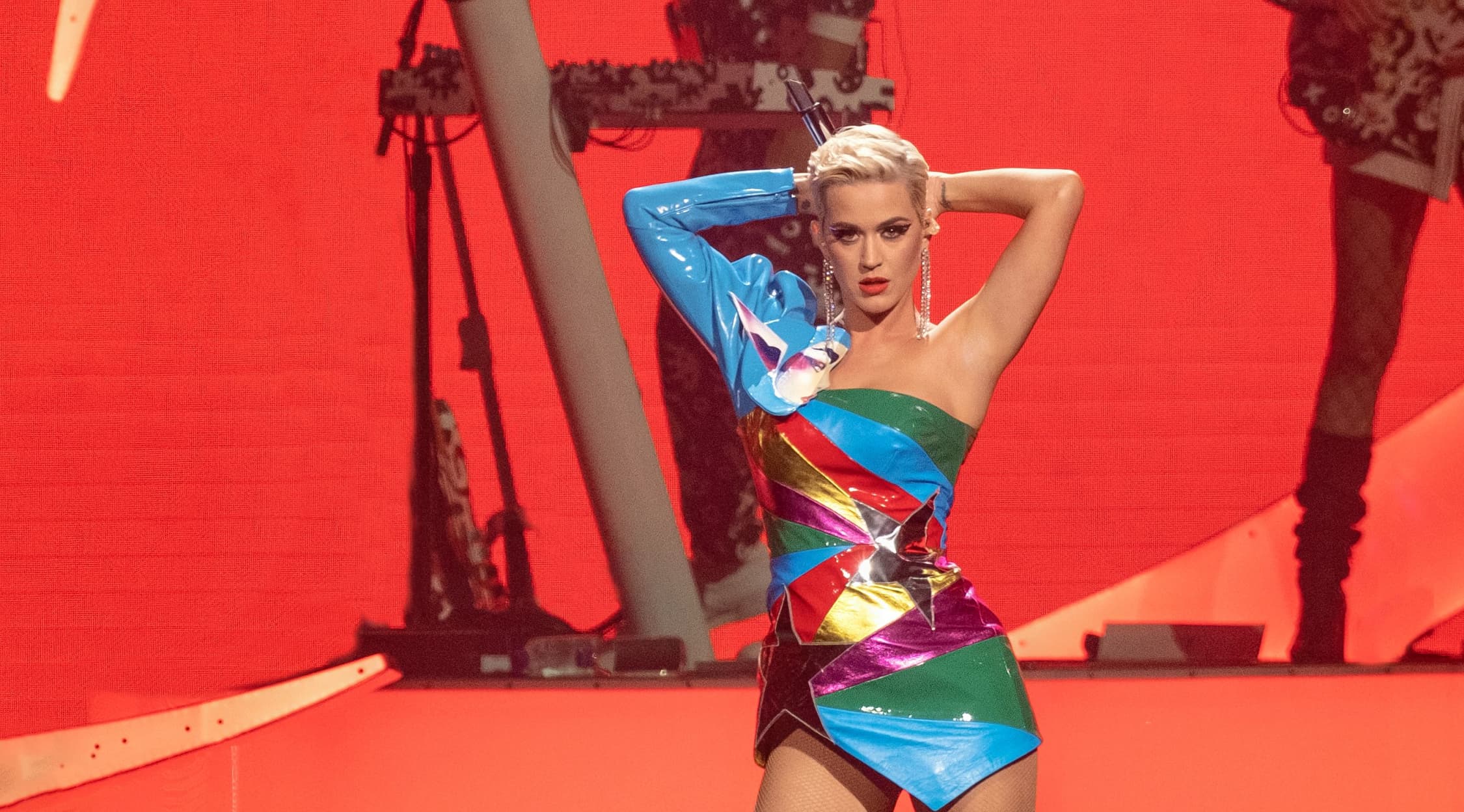 Zuma
Katy Perry Tickets
Katy Perry Tickets
Had Katheryn Elizabeth Hudson not opted to take the last name Perry instead of Hudson, the world might have been confused once this American singer became famous. It was only because singer Katy Perry didn't want to be confused with actress Kate Hudson that she opted to take on her mother's maiden name of Perry instead of her birth name of Hudson. However, those with very long memories of the singer's career know that she did release at least one studio album under the name Katy Hudson. The album by the same name came out in 2001. However, Perry didn't see real fame come along until 2008 when her album One of the Boys dropped. It featured one of her most famous songs, "I Kissed a Girl." With the release of her third album, Teenage Dream, Perry established herself as a pop icon to be reckoned with. The title track became a huge hit, as did "Firework," "California Gurls," "Last Friday Night," "E.T." and "The One That Got Away." Perry loves to interact with her fans on social media and boasts more than 100 million followers on Twitter.
The Preachers' Kid
Katy Perry honed her musical talents by lending her contralto voice to the local church, which happened to be her parents' church. From the age of 9 to 17, Perry was a regular singer in the church choir. During her younger years, Perry only listened to gospel music as she wasn't allowed to listen to anything else. As a pastor's kid, she also wasn't allowed to watch pop culture favorites like The Smurfs or read Harry Potter. It was a twist of irony when Perry made her movie debut in the film The Smurfs as Smurfette.
Where can I buy Katy Perry tickets?
Fans can buy tickets to Katy Perry's shows on StubHub, the world's premier site for concert and theatrical ticket sales. Using a mobile phone, a laptop or a desktop computer, ticket-buyers can log onto this secure site and purchase tickets for all of their favorite artists' shows.
What awards has Katy Perry won?
Katy Perry has earned her share of accolades over the years. She's a favorite at the American Music Awards, having won five of these prestigious awards. She has also taken home an impressive 14 People's Choice Awards. Billboard magazine named her one of the Greatest of All Time Pop Songs Artists, putting her at No. 4 on that list. Billboard also named her albums Teenage Dream and Prism among the Greatest of All Time Billboard 200 Albums by Women. Perry has also made the Guinness World Records; she has been given four such awards.
What can I expect from a Katy Perry concert?
Katy Perry is a versatile performer. Fans have come to expect to see her in a variety of performance settings not only as a singer but also as an actor and TV music show judge. Perry has appeared as herself on numerous television shows including Britain's Got Talent, The Voice, The Tonight Show and Saturday Night Live. As an actor, Perry's work can be seen in films like Zoolander 2, The Smurfs and How I Met Your Mother. Of course, Perry stars in numerous music videos, both her own and those of other performers, such as Taylor Swift.
Will Katy Perry perform in concert in 2019?
As of this writing, Katy Perry has no concert tours planned. Past concert venues have included The Shadowbox Market in Seattle and The Fillmore in San Francisco. However, she often makes TV appearances on shows like The Voice, which allows fans to keep up with her.
What are some of the songs that Katy Perry performs when she's in concert?
Katy Perry's past concert setlists have included songs like "California Gurls," "Bon Appétit," "Witness," "Roar," "Roulette," "Teenage Dream," "Dark Horse," "Hot n Cold," "Last Friday Night," "I Kissed a Girl" and "Déjà Vu."
Who are Katy Perry's musical influences?
Given her religious background, some of her earliest influences included gospel singers like Amy Grant. As she became more acquainted with pop and rock stars, Perry took a liking to artists such as Freddy Mercury of Queen, Alanis Morissette, Björk and Cyndi Lauper.
What other artists might Katy Perry's fans enjoy?
People who enjoy Katy Perry's music may also enjoy Queen and Cyndi Lauper.
Back to Top
Epic events and incredible deals straight to your inbox.