There aren't any Events on the horizon right now.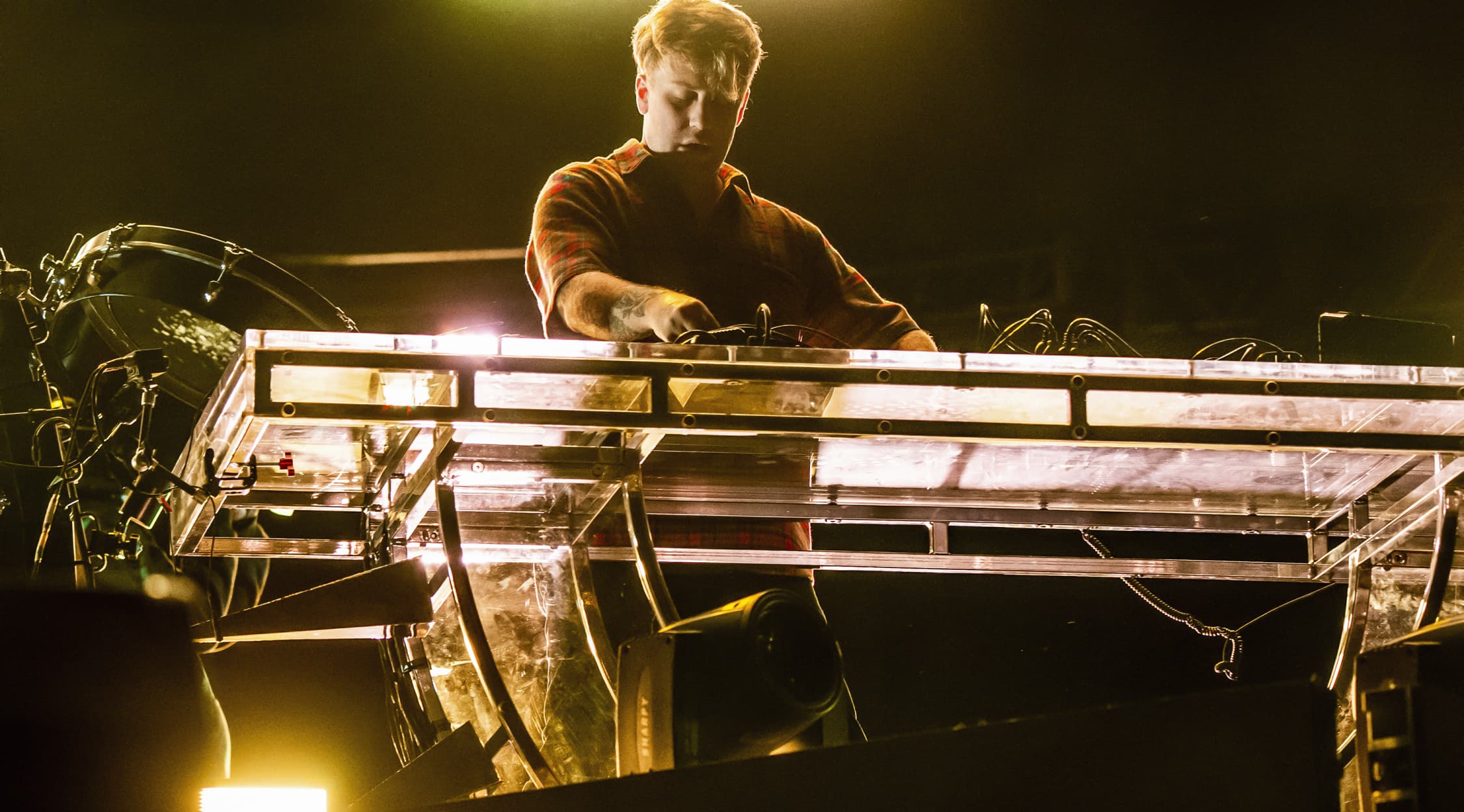 AP Images
Kayzo Tickets
Kayzo Tickets
Kayzo is a DJ and entertainer who frequently makes remixes of popular tracks and puts his own unique spin on them through the use of EDM (electronic dance music) effects in the hardstyle or trap genres. Electro, house and hardcore EDM music are also some of the genres he draws from when crafting his remixes. As a lead artist, he has released several singles, a studio album and an extended play.
Simple Beats and Song Contests
Kayzo grew up Hayden Capuozzo, and he was a big fan of hockey, a sport he often played for fun. Icon Collective, a school in Los Angeles that focused on teaching students how to produce their own electronic music, accepted him in 2012. It took Kayzo only nine months to graduate, and then he started producing synth beats on his laptop using various plug-ins right after he finished school. Later that same year, he won a special challenge that gave him the honor of performing at Escape: Psycho Circus, formerly Escape From Wonderland. This EDM festival gave him the chance to perform as a DJ professionally for the first time. The positive reception Kayzo got from this gig helped him to launch a solo career shortly thereafter.
Where can I buy Kayzo tickets?
If you want to hear some awesome Kayzo remixes live, StubHub is the best choice for grabbing tickets to his performances before they're gone. Thanks to StubHub's FanProtect guarantee, each Kayzo concert ticket you purchase gets a special guarantee that is designed to protect against unforeseen cancellations.
Where is Kayzo touring?
Kayzo is currently enjoying a tour circuit that takes him through multiple cities throughout the US. Some of the venues where he'll appear include the Royale in Boston, the Made in America Music Festival in Philadelphia and The Ritz Ybor in Tampa, Fla. Some of his tour stops include various summer music festivals in addition to his own concerts. He is a featured artist for the Hard Red Rocks Halloween event held at the Red Rocks Amphitheatre in Morrison, Colo. He will also appear at Dancefestopia 2019 in LaCygne, Kan.
What is a Kayzo setlist like?
Many fans of Kayzo's work know a bit about what to expect when it comes to his live performances. However, even with known Kayzo setlists, each concert might be a little different depending on how the artist chooses to mix sounds or effects. Kayzo's first studio album came out in early 2018, but he has been producing popular EDM singles for years. Some of the tracks you might hear at a Kayzo concert include "Crank," "Take a Picture" and "Wake Up."
Has Kayzo done any notable remixes?
Much of Kayzo's work revolves around putting a new spin on the tracks of an established artist. He has created unique remixes of popular songs from fellow members of the EDM genre. However, he's unafraid to try remixing songs from artists or bands that are part of other genres as well. In the past, he's remixed music from Papa Roach and Kendrick Lamar.
Does Kayzo infuse any other genres into his shows?
Although Kayzo is known primarily as a hardstyle DJ, he has sampled various music genres over the years. In addition to his usual effects, the artist will often use a subgenre known as "happy hardcore" during concerts. This means that he uses an upbeat tempo and combines it with vocals and lyrics that are generally less dark or grim than more traditional hardcore ballads.
What kinds of collaborations has Kayzo done?
Kayzo has collaborated with similar artists and groups both within the EDM genre and others on various releases. Some of the bands with which he has collaborated might also be of interest to you. Some of his singles include joint efforts with music duo Slander, and he has also released songs on a record label owned by Borgore.
Back to Top
Epic events and incredible deals straight to your inbox.