We didn't find anything nearby, but here's what's happening in other cities.
There aren't any events on the horizon right now.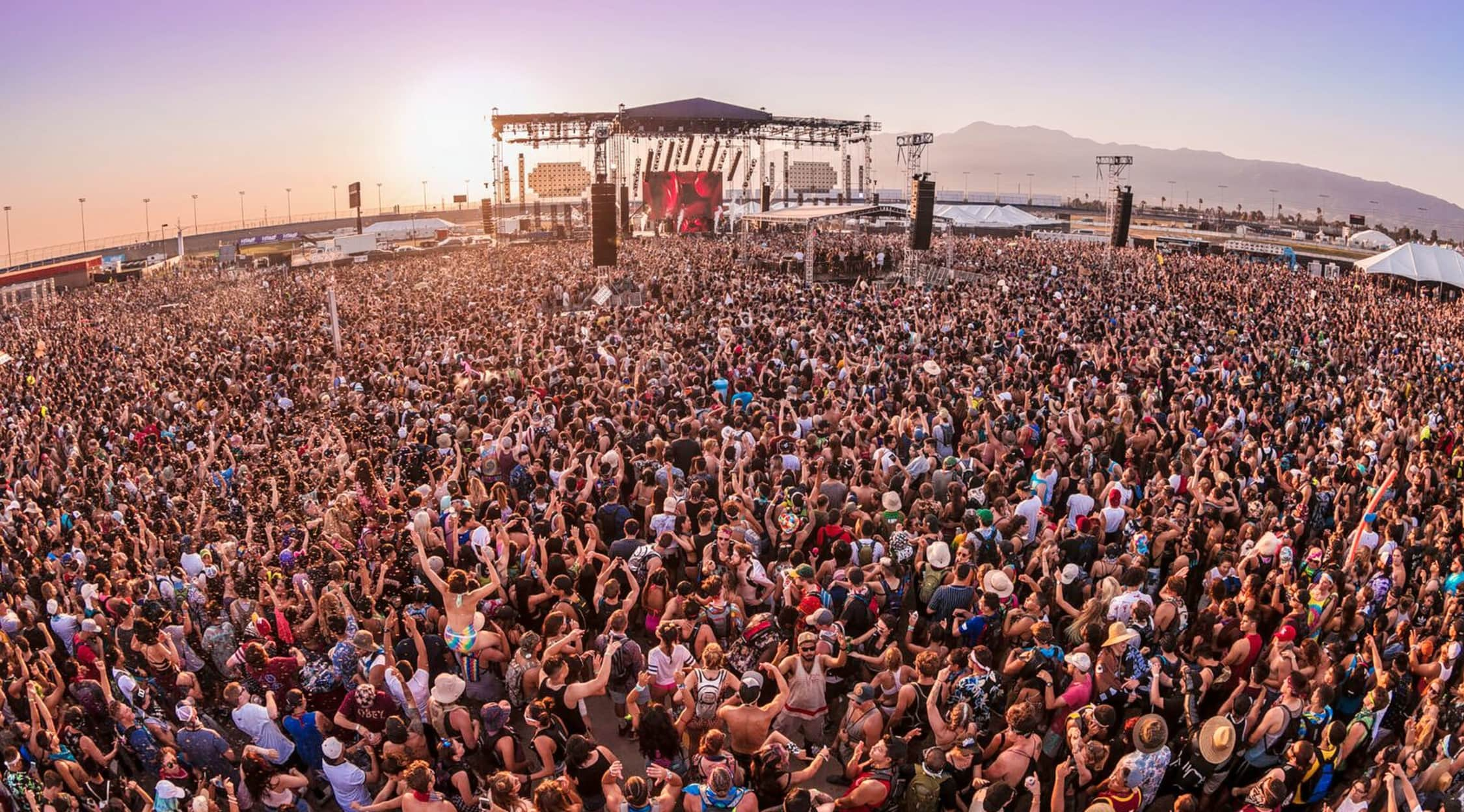 Alive Coverage
KDAYS Fresh Fest Tickets
KDAYS Fresh Fest Schedule
If you can't get enough of hip-hop, then this is the concert for you! Held in L.A., KDAYS Fresh Fest is beginning to fall into the ranks of other big-name festivals like Coachella. KDAYS Fresh Fest illuminates a string of nationally known artists. This year's headliners include Too Short, Mystikal, Kurupt of Tha Dogg Pound, Twista, Juvenile and Ja Rule.
To get your own tickets for this year's KDAYS Fresh Fest set for September 25, 2015, all you need to do is click right here on StubHub. StubHub offers the most current information available. You can check out concert listings, ticket availability, current festival lineups and more! And with StubHub, you can sign up for event updates so you're automatically notified when one of your favorite annual festivals has been scheduled or your favorite artist is headed for a venue in your neck of the woods.
KDAYS Fresh Fest The Artists
You won't want to miss even a minute of this year's KDAYS Fresh Fest! An incredible lineup is on the bill for this year's event, guaranteed to keep you dancin' for the whole way through!
The below career highlights don't do these brilliant artists justice but they whet your appetite of what's in store for you at the KDAYS Fresh Fest.
For starters, Twista will be taking the stage. Twista put the Windy City on the map, when he fulfilled the goal he set back in the 80s to reign over the hip-hop scene. He said, "Around the Krush Groove days, that's when I knew I wanted to be a rapper to the fullest. Doing talent shows or trying to be part of things to where I could possibly get my foot in the door to become a rapper. Once I got that visual aspect that's when I went in harder." He worked his way to the top, competing and winning several talent contests around the Chicago area. His efforts have built him a sterling reputation as a trailblazer and a preeminent Chicago artist.
Fans can also expect an appearance by Mystikal, a New Orleans-based rapper and actor. Mystikal's Let's Get Ready album rocketed to No. 1 on the Billboard 200. He's also recognized for his monster hit track, "Bouncin' Back (Bumpin' Me Against The Wall), which earned a Grammy nod for Best Rap Album in 2003. He also claimed a Grammy Award nomination for Best Male Rap Solo Performance that same year.
Make sure you also catch Juvenile, a New Orleans native as well, at this year's festival. Juvenile is billed as a seasoned Southern hip-hop artist, who shot to the top of the Billboard Hot 100 with his track, "Slow Motion."
Superstar Ja Rule will surely get you in the mood for hip-hop! Celebrated for hits like "Always on Time," "Put It on Me" and "Between Me and You," Ja Rule burst onto the rap scene with his premier album, Venni Vetti Vecci. The record took the No. 3 spot on the Billboard 200 chart and propelled his professional career.
These highlights barely scratch the surface when it comes to the tremendous amount of talent you'll be privy to at this year's KDAYS Fresh Fest, so make sure you have tickets in hand to enjoy one of this year's most coveted events! All you need to do is grab them now right here on StubHub!
KDAYS Fresh Fest The Venue
Experience everything Tinseltown has to offer when it comes to satisfying your entertainment needs at the landmark Shrine Auditorium in Los Angeles. Award ceremonies of grand stature have taken place at the Shrine Auditorium along with headlining musical talents. As one of the largest theaters in Southern California, the Shrine Auditorium boasts the biggest proscenium stage in North America! The Moorish history of the Mason fraternity influenced the building design, and along with classic interior decor that is both beautiful and functional, the Shrine Auditorium serves as the ideal space for a spectrum of events, including KDAYS Fresh Fest.
KDAYS Fresh Fest Concert Experience
If you're ready for a night of memorable music, come and hit the dance floor while you're favorite DJ or hip-hop artist performs their greatest hits and newest tracks live on stage! If you love rap and hip-hop, then KDAYS Fresh Fest is an event you can't miss. Heat up your fall by getting music festival tickets and see the latest artists in the scene on stage. This is going to be a show that you'll be reminiscing about well after it's over, so start making your plans as soon as you can to join in the excitement. All you need to do is get your tickets through StubHub. StubHub carries tickets catered to every music fan's tastes. Make sure to go to StubHub to find out about upcoming theater productions, shows, games and concerts today!
Back to Top
Epic events and incredible deals straight to your inbox.