There aren't any Events on the horizon right now.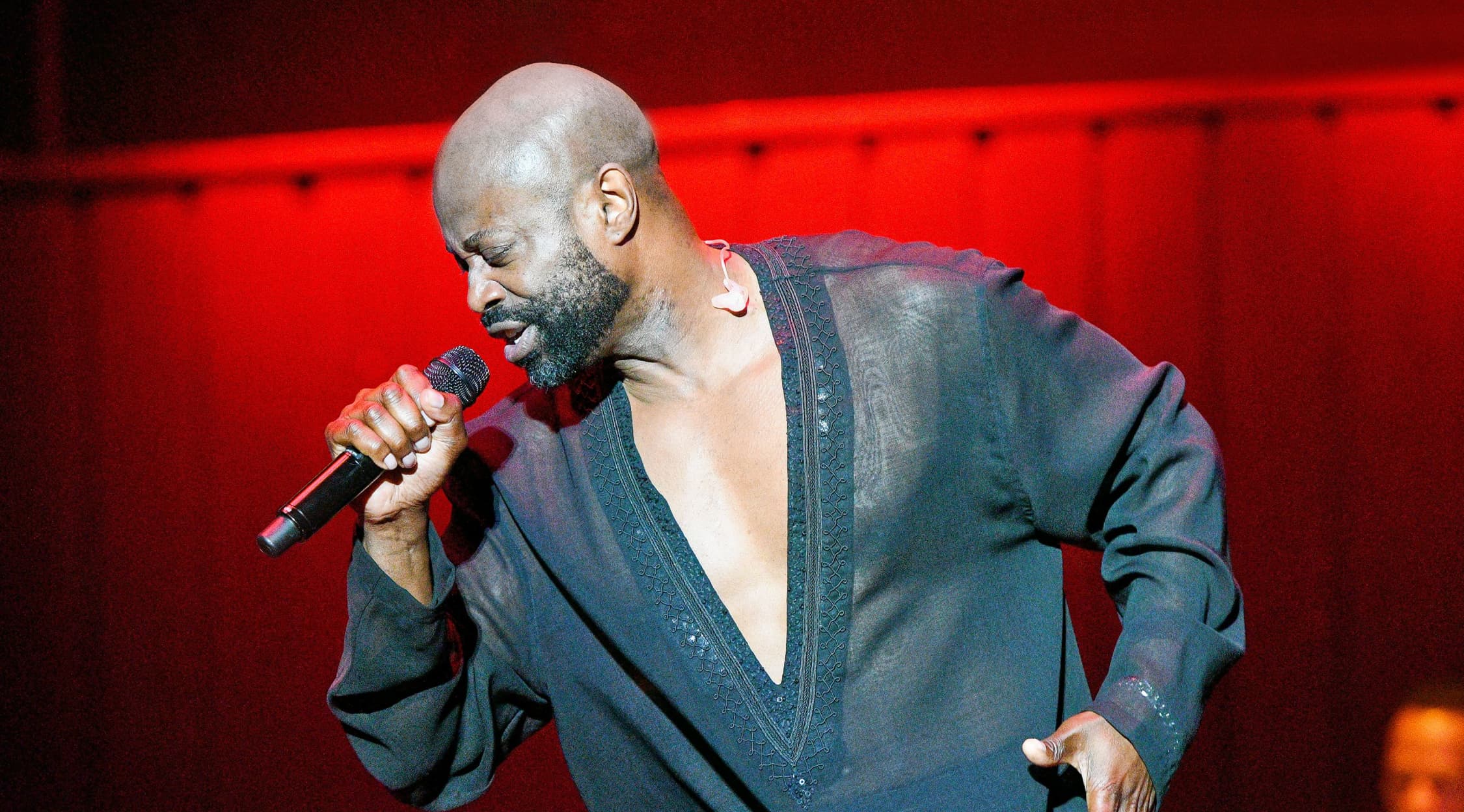 Zuma
Kem Tickets
Kem Tickets
Kim Owens appeared on the world's musical stage as Kem during his professional debut in 1999. Neo soul, jazz, soul and R&B are the genres he perfected as a vocalist. Born in Nashville, Tenn., he sat at his grandfather's piano at an early age, which, ultimately, formed the base of his career. When the artist isn't touring the US, he's actively leading his Mack & Third Foundation. His hopes are in giving disadvantaged youths a chance to a life of prosperity.
An Evening with Kem: The Live Kemistry Show
After being kicked out of his home at the end of high school, Kem struggled with a challenging life. He was at his lowest before he realized that a change was needed. A full year of recovery brought him back to the only peace he had found in life. Music was the solution, and with little time between his side job, Kem managed to self-record Kemistry. It's not every day that a label will re-record the LP that an artist had prior to signing, yet Motown saw history in the making with Kem. Platinum albums, top 10 singles and live tours soon followed. The artist credits his success to the spiritual growth he achieved by getting off of the streets. Stevie Wonder recognized the artist's talents and partnered with Kem to write "You Might Win." His appearances with Ronald Isley and Steve Harvey brought greater publicity to the artist and a sure claim to music history. He's now touring the United States with small venues of intimate crowds.
Where can I buy Kem tickets?
FanProtect is a guarantee that you can only find at StubHub where you'll not only find listings of Kem concerts but also options to pick the best seats in the house.
Who are some of the artists that have performed with Kem?
"If It's Love" is the 2010 recording that brought Kem and Maurissa Rose together. Interestingly, Chrisette Michele partnered with Kem to produce a second version of the same tune. Kem wrote "Be Mine for Christmas" with jazz vocalist Ledisi. The holiday composition was published in 2012 as a standard jazz hit. His work with Patti LaBelle was also a Christmas jam that featured the long-time R&B vocalist Ronald Isley.
What does Kem's setlist consist of?
Kem is touring with a live band and is expected to showcase his best hits, which include "You're on My Mind" and "Nobody." "I Can't Stop Loving You," "Share My Life," "Love Calls," "Why Would You Stay," "Find Your Way" and "Can You Feel It" are a few more hits to expect during a live concert with the artist.
Is Kem touring to a city near me?
An evening with Kem is scheduled to appear at the Venue at Horseshoe Casino in Hammond, Ind. He will also be performing in Westbury, NY, for a live show on the stage of the NYCB Theatre.
What are Kem concerts like?
The soft, delicate voice of the performer calls for all mouths shut and for all ears to be open. Expect a quiet evening with relaxing music and a classic jazz environment. The singer enjoys interacting with the audience by speaking directly to them when he's not performing a tune.
Which awards has Kem won?
The 2005 Billboard Music Awards presented Kem with a trophy for the Top Adult R&B Single of the Year to highlight the song, "I Can't Stop Loving You." He has been nominated for three Grammys since 2011. He also received six nominations from the NAACP Image Awards.
Which are the artist's top albums?
Kem's most notable albums were 2014's Promise to Love, 2010's Intimacy, What Christmas Means and his debut LP in 2003, Kemistry.
Back to Top