We didn't find any Events nearby, but here's what's happening in other cities.
Kenny "Babyface" Edmonds tour venues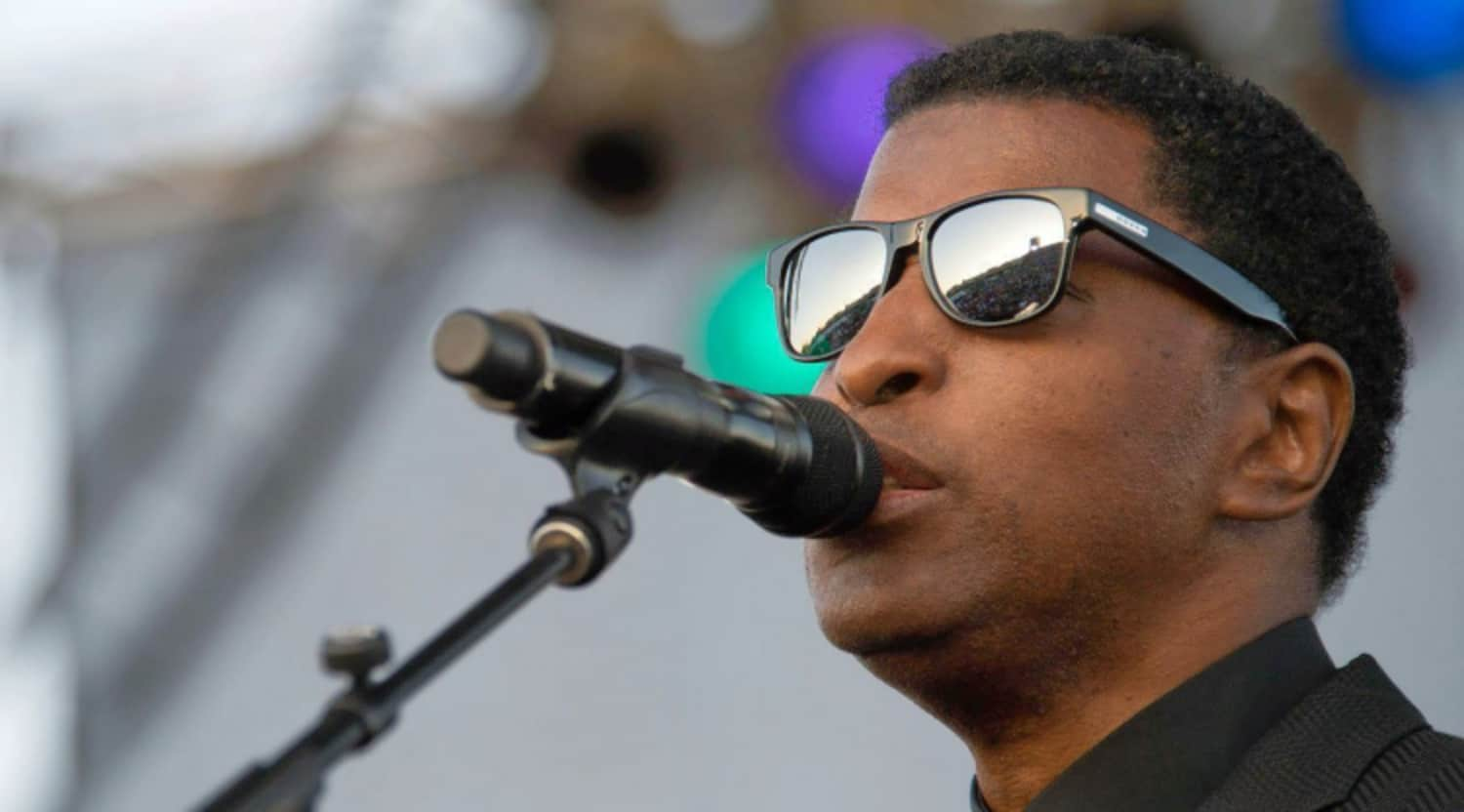 Alamy
Kenny "Babyface" Edmonds Tickets
Kenny Babyface Edmonds Tickets
Kenny Babyface Edmonds, better known as simply Babyface, is one of the most successful and popular R&B and pop singers, songwriters and producers from the '70s to today with a maximized personal presence during the '90s. He has led both R&B and pop charts numerous times throughout his career as well as having won nearly a dozen Grammy Awards. Babyface started his career playing R&B bands in Indiana during his teenage years. He became better known in his early days as a hit-making songwriter. However, it was the release of his solo album titled Tender Lover in 1989 that launched him into the spotlight for himself rather than for writing and producing other people's work.
Kenny Babyface Edmonds, Award-Winning Musician and Songwriter
Kenny Babyface Edmonds has been equally as successful as a solo artist as he is a producer and songwriter. In 1989, he launched LaFace Records with L.A. Reid. During his roughly 40-year career, he has written and produced countless albums and songs for the biggest names in the industry, including Usher, OutKast, TLC, Toni Braxton, Michael Jackson, Bruno Mars, Ariana Grande, Whitney Houston, Pink, Beyonce, Boyz II Men, Eric Clapton, Madonna and Mariah Carey. He has even written and produced music for a number of films, such as Sandy Wexler for Adam Sandler. Some of his solo award-winning songs include "Whip Appeal," "Every Time I Close My Eyes" and "For the Cool in You." Over the course of his career, he has produced and written nearly 30 No. 1 hits for both the R&B and pop charts. He has won 11 Grammy Awards, the most recent in 2013, which is also the same year he received his own star on the Hollywood Walk of Fame. In addition, he was inaugurated into the songwriters Hall of Fame in 2017.
Where can I buy Kenny Babyface Edmonds tickets?
Kenny Babyface Edmonds concerts are still occurring on a regular basis as he shows no signs of slowing down, and you can purchase tickets to his concerts at StubHub. Search StubHub today to find the ideal Kenny Babyface Edmonds venue location near you.
What is a Kenny Babyface Edmonds concert setlist like?
A Babyface concert will delight even a newcomer to his music as he performs his best solo, award-winning songs and collaborations, such as "Whip Appeal," "Slow Jam," "Fairweather Friend," "Soon as I Get Home," "Never Keeping Secrets," "Every Time I Close My Eyes" and "For the Cool in You."
Who are the musical influences of Kenny Babyface Edmonds?
Kenny Babyface Edmonds' musical influences are primarily Motown legends and other similar artists, including the Jackson 5 and Stevie Wonder. Later in his career, he was inspired by more diverse sounds, such as James Taylor and The Beatles.
Which Kenny Babyface Edmonds venues are standard on tour?
You will find Babyface playing at small and large venues alike from resorts to pavilions, including the Morongo Casino Resort & Spa, the Merriweather Post Pavilion and the Microsoft Theater.
Does Kenny Babyface Edmonds sing duets and collaborations?
Some of Kenny Babyface Edmonds' greatest hits have been duets and collaborations. Some of such artists with whom he performs include Toni Braxton, Barbara Streisand, Jay-Z and Stevie Wonder.
Has Babyface had any pop Top 40 hits?
Kenny Babyface Edmonds has made the pop Top 40 charts several times with a variety of hits, including "It's No Crime," "Tender Love," "Whip Appeal," "When Can I See You," "There She Goes" and "Every Time I Close My Eyes."
How has Babyface's voice been described?
People often describe the voice of Kenny Babyface Edmonds as smooth, feathery, sensitive and a crooner. These are all the classic signs of the original sounds of R&B.
Back to Top
Epic events and incredible deals straight to your inbox.