There aren't any Events on the horizon right now.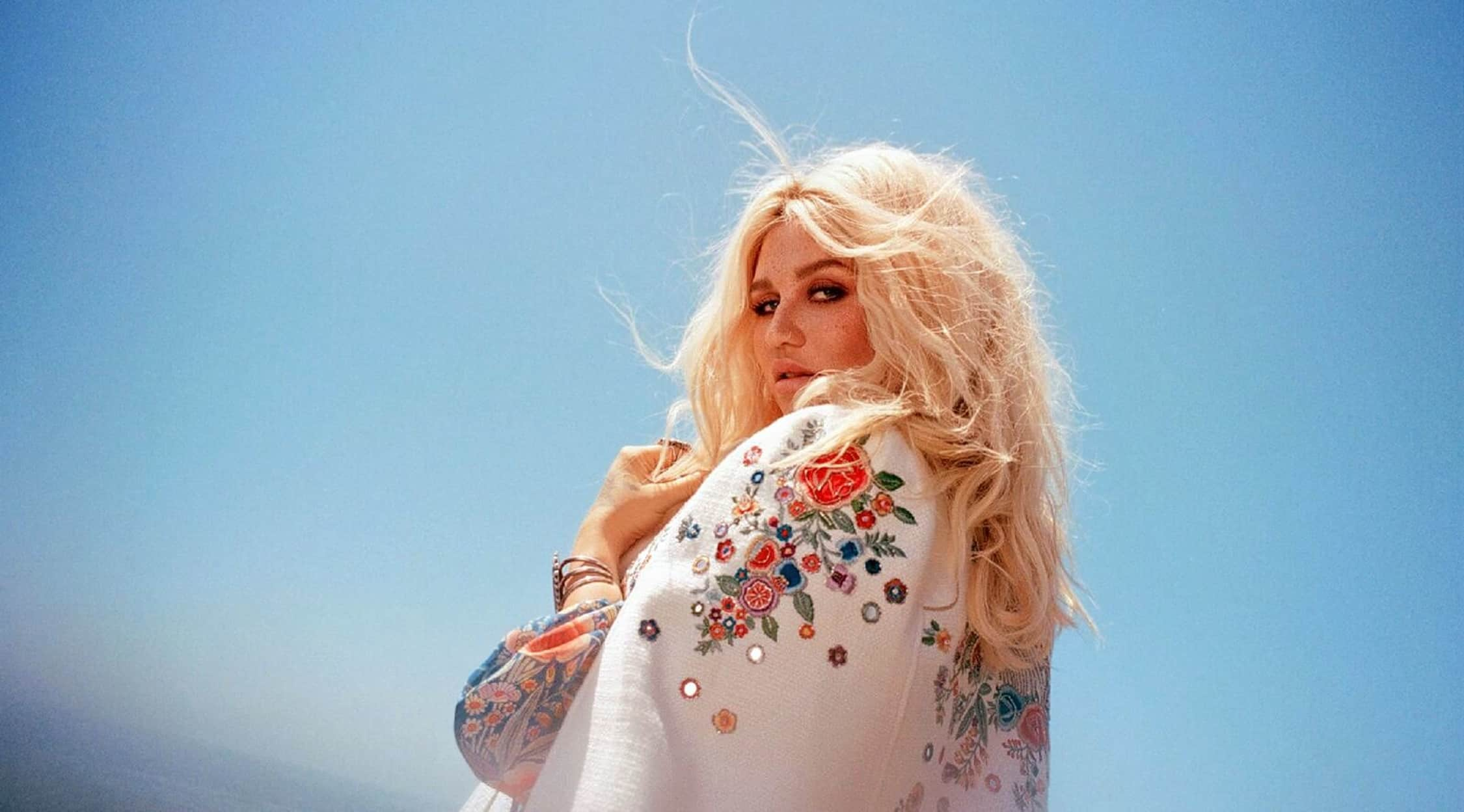 Rovi
Kesha Tickets
Kesha Tickets
Join Kesha on her groundbreaking, one-of-a-kind Rainbow Tour as she entertains youthful fans with her upbeat music, most of which she writes. With heavy hip-hop, electronic and pop-rock influences, Kesha's tour is anything but ordinary. It's sure to excite fans and put everyone in dance party mode. While her music has a fair amount of depth (due in part to her long-running legal battle with her former producer, Dr. Luke), this tour is her triumphant return, focused on positivity and having a good time. Kesha invites fans to get "weird and wonderful," and her current tour promises to take her audience on a cosmic, glitter-filled trip. It makes its last stop in November 2019, so let your freak flag fly and get your tickets now.
A City Girl With Country Roots and Eclectic Tastes
Born in Los Angeles, Calif., in 1987, Kesha has country music in her blood, thanks to her mother, Pebe Sebert, a singer-songwriter who co-wrote a single made popular by Dolly Parton. A move to Nashville, Tenn., in 1991 continued Kesha's exposure to the country music world. Learning to write songs, first from Pebe and then in formal classes, Kesha started making demos in high school. At 18, she signed with Kemosabe Records. After singing background vocals for a few other artists, she made her solo debut with "TiK ToK" in 2009. It was a No. 1 hit in 11 countries, spent nine consecutive weeks topping the Billboard Hot 100, and became the lead single of her first album, Animal, released the following year. The rap-pop sound of "TiK ToK" is a far cry from those country roots, but Dolly Parton, Johnny Cash and Patsy Cline were only a few of the influences Kesha credits for helping her to develop her distinctive style. Inspired by artists as diverse as Madonna, Queen, The Rolling Stones, Michael and Janet Jackson, Gwen Stefani, Beck, Arcade Fire and the Beastie Boys, she has drawn from rock, pop, crunkcore, glam rock, alternative rock, dance music and the hip-hop and punk her older brother exposed her to. Rolling Stone called Warrior Kesha's rock manifesto, but this second album, released in 2012, is also partly technopop. Kesha's third album, Rainbow, which inspired her current tour, has been described as a mix of pop rock, glam rock, neo soul and country pop. Kesha has said that she doesn't like labeling people, and her music continues to resist being labeled as any one genre.
Where can I buy Kesha tickets?
While tickets can be difficult to find, there are still a few available at StubHub, the world's largest ticket marketplace, where you can purchase your ticket with 100% confidence!
Are there Rainbow Tour concerts near me?
This is your last chance to catch the Rainbow Tour in a city near you. Having drawn crowds across the world for nearly two years, it will go out with a bang in September 2019. The last two cities on the tour are Prior Lake, Minn., and Highland Park, Ill.
What's on the Rainbow Tour set list?
The Rainbow Tour has a fairly consistent set list that comprises all the best Kesha favorites. Kesha sings "Woman," followed by "Boogie Feet," before sliding into "We R Who We R." Then, she delves into "Learn to Let Go", "Bastards" and a cool cover of "Jolene." She also sings fan favorites "Timber," "Die Young," "Your Love is My Drug," "Take It Off" and "Blow." After bringing the house down, she performs "Praying" and "TiK ToK" as encores.
What awards has Kesha won or been nominated for?
Kesha has won the MTV Europe Music Award for Best New Act, the Billboard Women in Music Trailblazer Award, and several awards for her work as a human rights and animal rights advocate. She has been nominated for over 80 awards, including Grammy nominations in 2017 for Best Pop Vocal Album (Rainbow) and Best Pop Solo Performance ("Praying").
Which artists has Kesha collaborated with?
Kesha has successfully collaborated on many chart-toppers including "Timber" by Pitbull, "Till the World Ends" by Britney Spears (which she also wrote) and "My First Kiss" by 3OH3. Considering herself a songwriter first and foremost, Kesha has also penned tunes for Miley Cyrus, Ariana Grande, Alice Cooper and Flo Rida.
Which musical acts should you check out if you love Kesha?
If you love Kesha's carefree musical vibes, you should also check out Fergie, 3OH3, Natalia Kills, Miley Cyrus, Gwen Stefani, Iggy Azalea and Britney Spears. These artists have a similar sound and know how to entertain a crowd like Kesha does.
Back to Top