We didn't find any Events nearby, but here's what's happening in other cities.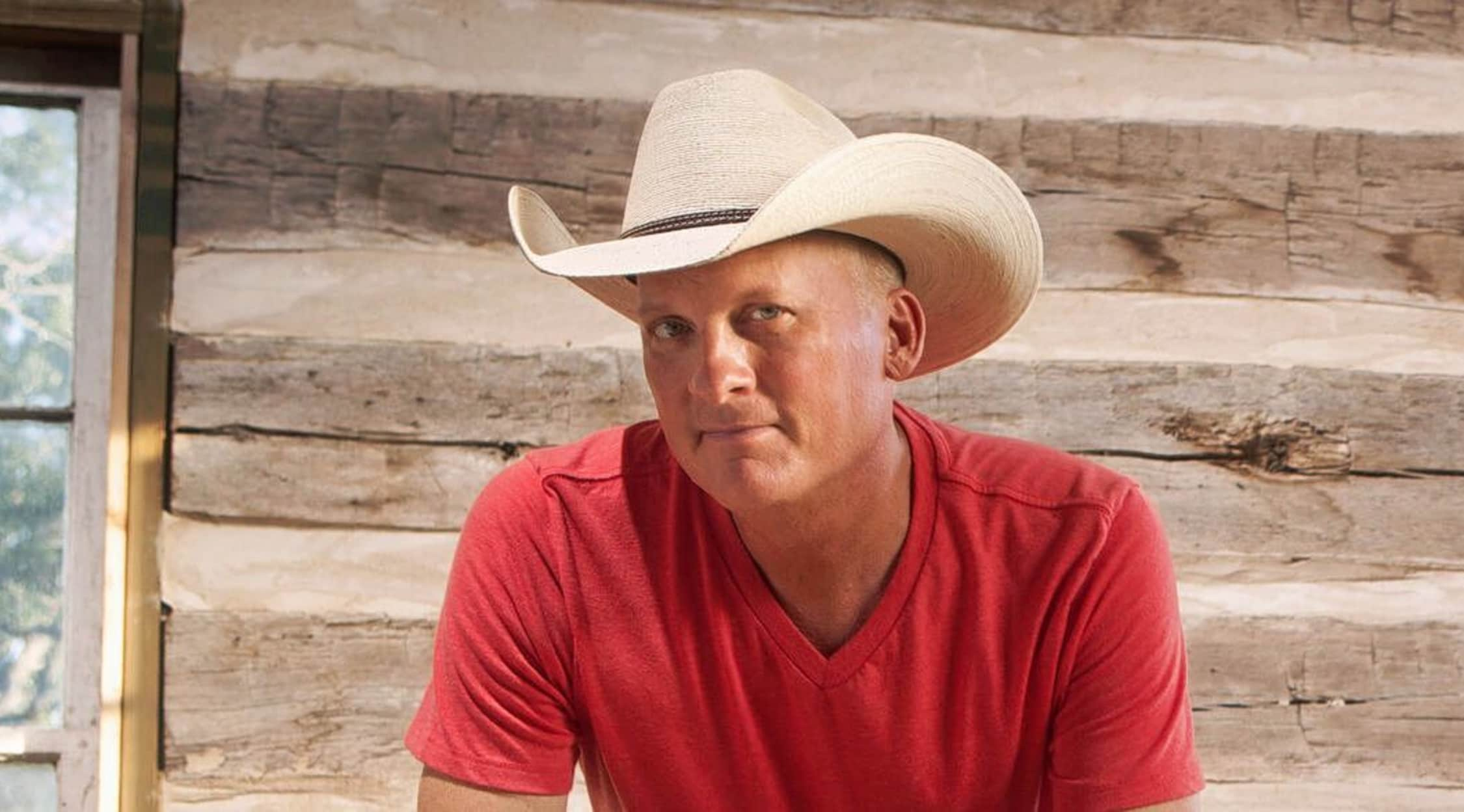 Rovi
Kevin Fowler Tickets
Kevin Fowler - The 2015 Tour
Country singer and songwriting sensation Kevin Fowler is back and better than ever, taking his distinct and hard hitting country sound onto the road as he puts the pedal to the medal for his most exciting tour yet. Don't miss the man, the myth, the legend himself as he makes his way to an exciting music venue near you, with stops including: Alexandria, VA; Ozark, AR; and New Braunfels, TX. Can't catch the Kevin Fowler 2015 tour as it makes its way to Arkansas, Virginia, or Texas? Keep calm, and keep checking back because Kevin Fowler's exciting tour is constantly adding new events and special engagements to its jam packed tour calendar. His current tour dates are just a taste of bigger and better things to come as Kevin gets into the swing of his heavy hitting 2015 tour. Stay up to date on all the latest Kevin Fowler 2015 tour updates right here at StubHub, your number one resource for concert tickets on the web.
First, Kevin Fowler will be making his way to the east as he launches his 2015 tour with a special one off performance in Alexandria, Virginia. Kevin will be making his way to the always bumping Birchmere Music Hall, one of Alexandria's premier music venues that regularly hosts some of the biggest, most talented, and most highly sought after musicians the international tour scene has to offer. The Birchmere is an institution of Alexandria's vibrant music scene, located just a stone's throw from the Potomac River and in the heart of Alexandria's exciting downtown rife with fine eateries and class filled bars.
Phase two of the Kevin Fowler 2015 Summer tour will be making its way to Ozark, Arkansas, where Kevin will be lighting up Mulberry Mountain as he receives prime billing at the nationally famous Thunder on the Mountain Music Festival. A three day festival extravaganza that has called Ozark, Arkansas its home for years, Thunder on the Mountain consistently boasts some of the hardest hitting and talent packed lineups of any music festival across the continent, with this year's lineup including a multitude of A-list performers including: The Zac Brown Band, home grown rockers known for hits "Chicken Fried", "Toes", "Colder Weather", "Knee Deep", and "As She's Walking Away"; Carrie Underwood, the queen of the modern country scene responsible for an endless list of hits including "Before He Cheats", "See You Again", "Blown Away", "Jesus Take the Wheel", and "Look At Me"; The Band Perry, American country stars known for "Better Dig Two", "If I Die Young", "Don't Let Me Be Lonely", and "You Lie"; Big and Rich, legendary country duo who have penned the tracks "Look At You", "Save a Horse", and "Lose in This Moment"; The Eli Young Band, credited with "Crazy Girl" and "Drunk Last Night"; Singer and songwriter Jerrod Niemann, known for "Drink to That All Night"; Sara Evans; Chris Cagle; and many, many more.
Kevin Fowler will be ending his first round of exciting Summer tour events with a bang as he heads to New Braunfels, Texas, where he'll be taking the stage at the legendary Whitewater on the Horseshoe. Kevin Fowler will be sharing the limelight with partner in crime and fellow country rocker Pat Green, with the duo shaking New Braunfels to the core in what is being hailed as one of the biggest country music shows to pass through New Braunfels this decade.
Whether you're catching him at the most hip and happening music festivals or you're seeing him up close and personal at your favorite clubs and lounges, the Kevin Fowler 2015 tour is a must catch country music event that has country fans and critics all throughout the USA palpating with excitement. Be sure to hop aboard the Kevin Fowler tour train as it serenades and jams its way into a local near you!
About Kevin Fowler
A good ol' boy from Texas, Kevin Fowler developed a love for music from a young age, deciding to uproot himself and move to Los Angeles to pursue a music career while aged just twenty years old. Not able to fulfill himself musically on the west coast, Fowler made the move back to Texas to further his career while living in the culture mecca of Austin. He participated in various side projects, including being a part of the band Dangerous Toys, eventually building up enough cred on the local Austin music scene to release his debut independent release Beer, Bait & Ammo. Kevin would be scooped up to the Lyric Street Record label, re releasing some prior hits to much acclaim as he slowly began to wade into the country music mainstream. By 2011, Kevin would be a household name with a series of number one hit singles and a non stop rotation on the radio waves. Now with seven full length albums and counting, Kevin Fowler is just kicking it into high gear as he moves into his third decade of excellence on the national country music scene.
Previous Hits
Kevin's fourth full length studio release Bring It On would make waves all throughout the music world, with the Blake Chancey produced album climbing to #14 on the US country charts, #2 on the US Heatseekers chart, and #14 on the US Indie chart. The album would be critically acclaimed and spawn multiple hit singles, including "Long Line of Losers", "Ain't Dead Yet", "Me and the Boys", and "Bring It On".
Trivia
Kevin has released one live album to date, a 2002 live album recorded from the legendary Billy Bob's concert venue in Texas.
The Kevin Fowler Concert Experience
Whether he's dropping hit tracks from his earliest works or rendering addictive singles from his most recent and currently in the works albums, the Kevin Fowler concert is a once in a lifetime music show that will redefine how you view live country shows forever. Don't miss your chance to catch this legendary live performer as he delivers a stunning country music adventure live and in the flesh - get your tickets today!
Back to Top