We didn't find anything nearby, but here's what's happening in other cities.
There aren't any events on the horizon right now.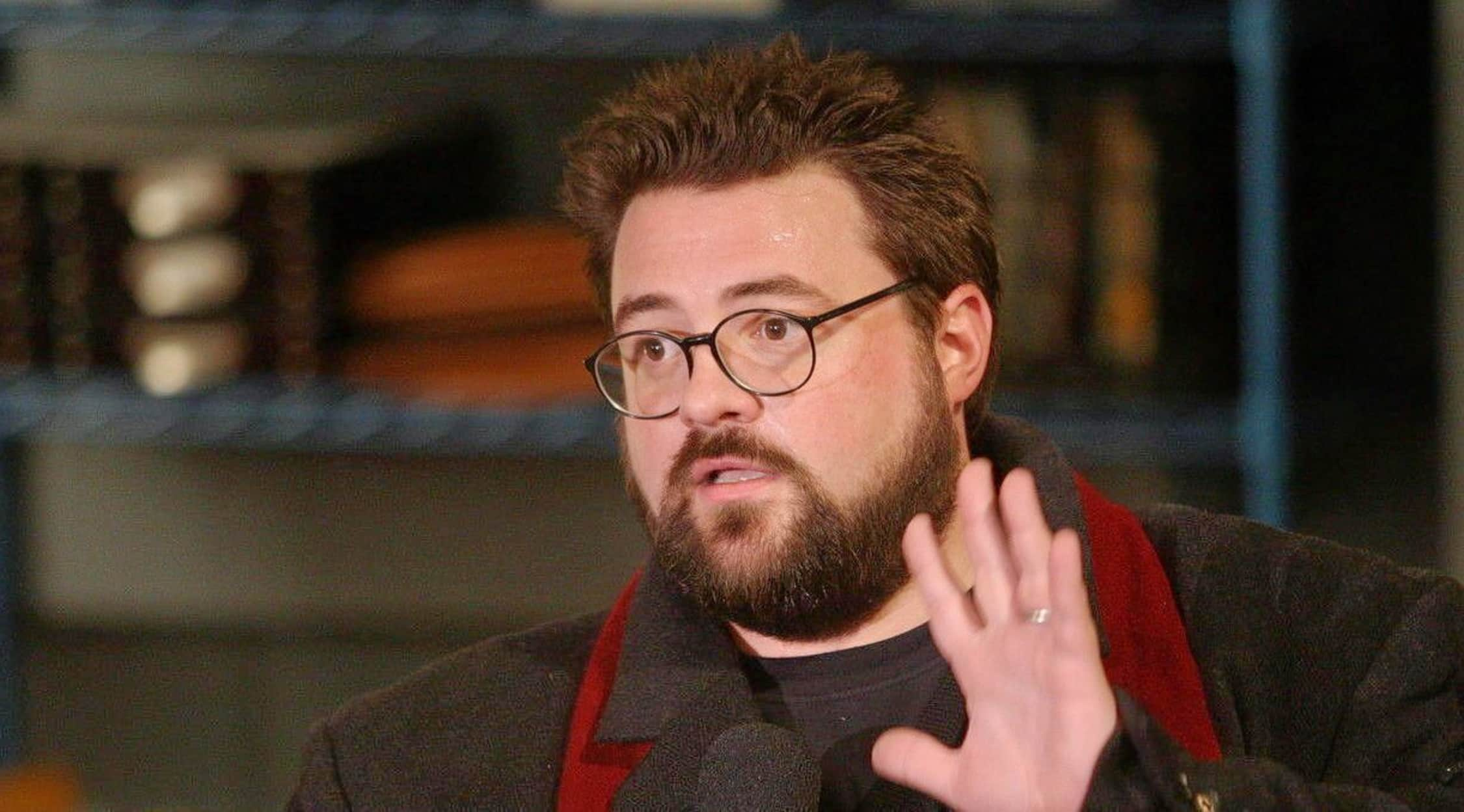 Rovi
Kevin Smith Tickets
Kevin Smith Plot
Are you a huge fan of the world of film? Do you make it a point to head out to the theater to catch the hottest new films at every opportunity? Well if you're the kind of person that has a regular "seat" at the movie theater that you occupy when you head out to see a show, it sounds like you're not going to want to miss out on any opportunities headed your way that will let you hear from some of your favorite figures from the film industry when they head to speaking engagement near you. For an evening out that you won't soon forget, log on to StubHub to see if you'll be able to enjoy Kevin Smith when this hilarious figure comes to speak next on a stage near you! First finding fame through his first production, Clerks, this work would come to represent much of the style that Kevin Smith brings with him to his works. Shot on handheld in a rented out convenience store, and with only a few settings outside of that, Kevin Smith found a way to tell a compelling story without all of the bells and whistles that have made Hollywood productions so expensive. His style of filmmaking would kick off a flurry of independent productions, changing the landscape of film in the process. Don't miss out on all of the exciting information that Kevin Smith has to share with you when he comes next to speak on the stage near you by picking up your tickets to see him today!
Kevin Smith Schedule
For those movie buffs out there that have been hoping to see Kevin Smith when he goes to speak next at the House of Blues San Diego in San Diego, California, or when he heads up next for the stage at Cobb's Comedy Club in beautiful San Francisco, California, know that you'll only have the opportunity to see this popular figure on the stage if you plan far enough in advance to get your tickets through StubHub! Log on today and pick up your tickets to see this director speak on the stage while you still have the chance!
Kevin Smith Cast
Often involving himself in the casting process for his films as well, Kevin Smith has brought such performers to work in his films as Shannon Doherty, Jeremy London, Jason Lee, Claire Forlani, Ben Affleck, Joey Lauren Adams, Renee Humphrey, Jason Mewes, Ethan Suplee, Stan Lee, Priscilla Barnes, Michael Rooker, Carol Banker, Steve Blackwell, Kyle Boe, David Brinkley, Walter Flanagan, Bryan Johnson, Jeff Anderson, Brian O'Halloran, Eliza Dushku, Ali Larter, Jennifer Schwalbach Smith, Will Ferrell, George Carlin, Carrie Fisher, Seann William Scott, Jon Stewart, Jules Asner, Tracy Morgan, Gus Van Sant, Chris Rock, Jamie Kennedy, Amy Noble, Harley Quinn Smith, Ever Carradine, Ernest O'Donnell, and more! Always on the lookout for the next performer that's sure to be the right fit for whatever story he's working on, Kevin Smith has long been praised for his eye in casting just the right person for a role. Get out of the house this weekend and hear all the advice that Kevin Smith has to give about filmmaking when he comes to speak next at a stage near you by purchasing your tickets to see him through StubHub!
Kevin Smith Author
Are you getting ready to head out for the weekend but you still have a few friends who aren't sure that you're making the right decision as far as the weekend's entertainment is concerned? Well if you're used to going out with your friends on your time off of work to catch some of the exciting concerts, stage shows, sporting events, and speaking engagements that come to the many venues in your area on the weekend, make sure that your friends know how to check all of your upcoming options at StubHub. StubHub is the premiere place to get the information you need to see a figure like Kevin Smith on the stage when he comes to speak next near you! As one of the most celebrated directors to break into the independent film scene in the early 1990's, Kevin Smith's work would come to exemplify the era with his hilarious film Clerks. This film and many others by this director have been praised for following a similar style that puts the viewer right in with the main characters, removing the Hollywood-style shots that reinforce that you're just watching a movie and instead putting you right into the show to watch the plot unfold.
Long celebrated for his creative talents, Kevin Smith has been praised for his work creating the story and writing such screenplays as Clerks, Clerks II, Mallrats, Chasing Amy, Dogma, the Clerks television series, Jay and Silent Bob Strike Back, Jersey Girl, Tusk, and more, including books like Tough Sh*t: Life Advice from a Fat, Lazy Slob Who Did Good and My Boring-A** Life. Constantly on the lookout for the next big work for him to bring to theaters everywhere, Kevin Smith keeps an open mind as he hunts for the latest story that he can work with. Kevin Smith has proven over the years that his inspiration can come from anywhere, and his last film, Tusk, was created based on a Craigslist ad that he read and was so tickled by that he had to explore the idea. Clearly nothing is off the table for Kevin Smith, who's fully dedicated himself to the art of storytelling. If you were hoping to learn a thing or two from this hilarious figure that's been celebrated in the film world for the last several decades, make sure that you head out and purchase your tickets to see Kevin Smith speak on the stage when he heads next to a venue near you!
Kevin Smith Trivia
Q: When was popular filmmaker and actor Kevin Smith born?A: Popular filmmaker and actor Kevin Smith was born on August 2, 1970.
Q: Where was popular filmmaker and actor Kevin Smith born?A: Popular filmmaker and actor Kevin Smith was born in Red Bank, New Jersey.
Back to Top
Epic events and incredible deals straight to your inbox.