There aren't any Events on the horizon right now.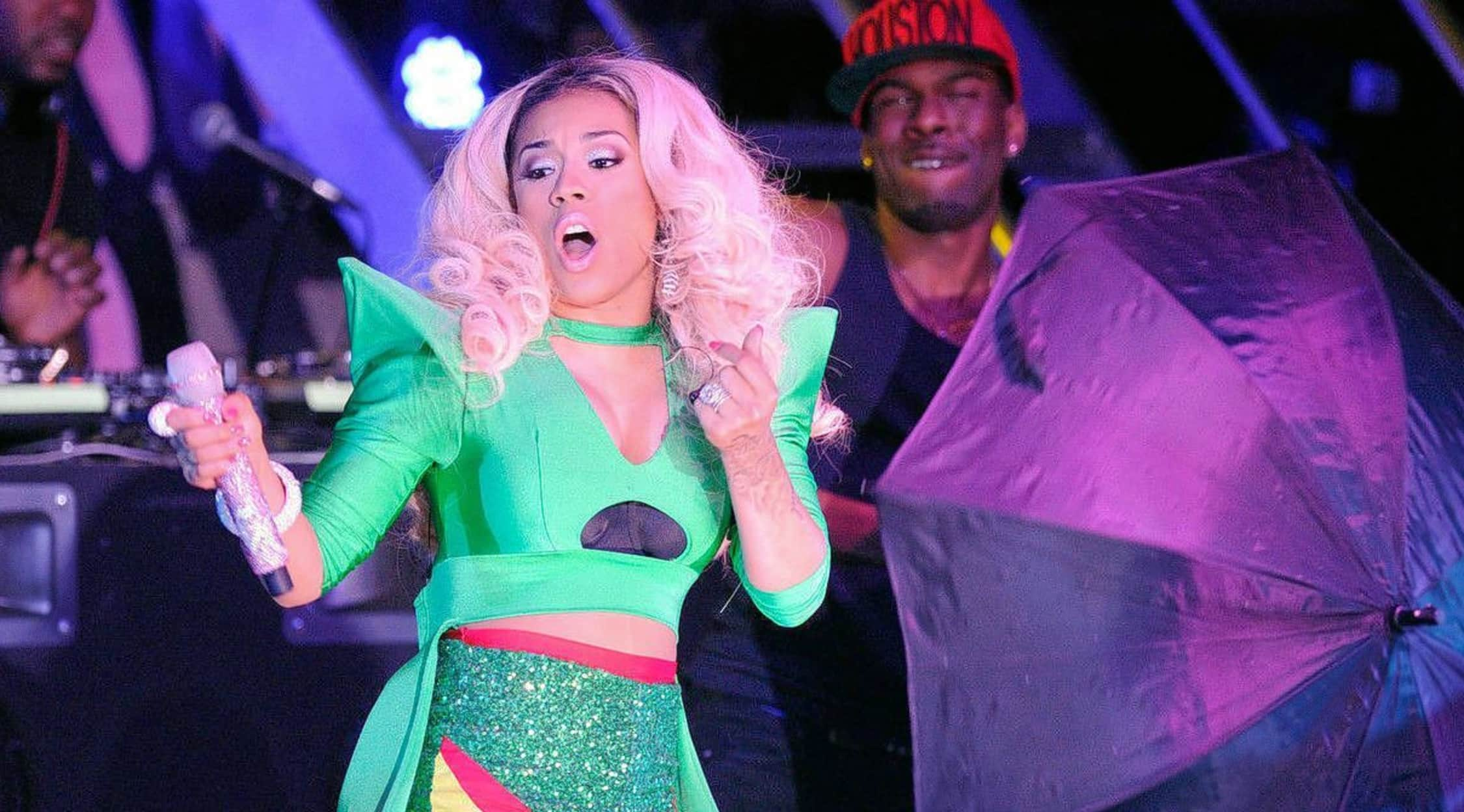 Alamy
Keyshia Cole Tickets
Keyshia Cole Concert Schedule
Keyshia Cole has been one of the biggest names in hip hop and R&B since she was just 18 years old. Her debut album, The Way It Is, was certified gold in just a few months, and went on to be certified platinum not long after. With such great contemporary R&B hits, Keyshia Cole has been a dominating force in the hip hop world for over a decade, and her fiery spirit and soulful tunes aren't disappearing anytime soon. This Grammy nominated artist has worked with some of the best names in hip hop, such as Tupac, Kanye West, Missy Elliot, and Lil Kim, among countless others.
This R&B legend is known for her powerhouse vocals and emotive performances, and now she is headed back on the road to bring her phenomenal R&B hits to a stage near you! Head to StubHub right away to grab your tickets to an upcoming Keyshia Cole concert and get ready to experience one of the greatest R&B concerts of the year!
Keyshia Cole Background
Keyshia Cole was born and raised in Oakland, California, where she faced some trauma growing up. When she was two years old, Cole was adopted by family friends and changed her name from Francine Lons to Francine Cole to match the last name of her adopted parents. When she was just 12 years old, she met fellow Bay Area artist MC Hammer, with whom she worked with briefly. Working with MC Hammer gave her a glimpse into the life of a performing artist, and she spent her teens dreaming about the day when her musical career would come to fruition.
When Cole turned 18, she moved to Los Angeles to pursue her music career, and after working tirelessly and diligently for years, she was introduced to Ron Fair of A&M Records. He was immediately impressed with her strong work ethic and phenomenal vocals, and he decided to sign her to A&M and work with her on creating hit R&B tunes. Cole's debut single launched her to fame almost instantaneously. "Never" featured popular artist Eve and was used to promote the film Barbershop 2: Back in Business. Although this single didn't chart, it did draw a great deal of attention to this new and aspiring R&B artist, and her second single, "I Changed My Mind" featuring Kanye West, became a huge hit.
From then on, Keyshia Cole was a force to be reckoned with in the music industry. Her creativity and soulful approach to writing new music helped launch her into the international spotlight, where she has stayed ever since. Throughout her career, Cole has sold millions of copies of her hit R&B tracks and has received countless awards and nominations, including several Grammy Award nominations. This R&B superstar worked her way up from the bottom with diligence and persistence, and her dedication to her music career is evident in every album she releases and every show she performs. Make sure that you take advantage of this unique opportunity to see the legendary Keyshia Cole perform live and grab your tickets on StubHub today!
Greatest Hits
Keyshia Cole has been one of the most successful and highly praised R&B artists around. With five studio albums and 16 singles to her name, Keyshia Cole has built an extraordinarily successful career. Three of her albums have been certified platinum by the RIAA, including The Way It Is (2005), Just Like You (2007), and A Different Me (2008). Some of her most popular R&B singles include "Love", "Let It Go", "Trust and Believe", "I Should Have Cheated", "I Remember", and "Heaven Sent". She has also been a featured artist on tracks with artists such as Sean Paul, Diddy, Young Jeezy, Jaheim, The Game, DJ Khaled, and more.
Trivia
Tupac was one of Keyshia Cole's mentors in her early years as an aspiring singer. He died before she moved to Los Angeles to pursue her singing career.
The Experience
When it comes to R&B, Keyshia Cole has been one of the most dominant forces in the industry. With her phenomenal vocals and catchy R&B tunes, Cole has cemented her position in music as one of the most talented singers and performers around. Whether she is collaborating with the biggest names in the business or singing a raw, solo performance, Keyshia Cole always knows how to wow her audience. So make sure that you are in the audience when Keyshia Cole steps on stage at one of her upcoming shows and grab your tickets on StubHub today!
Back to Top
Epic events and incredible deals straight to your inbox.