There aren't any Events on the horizon right now.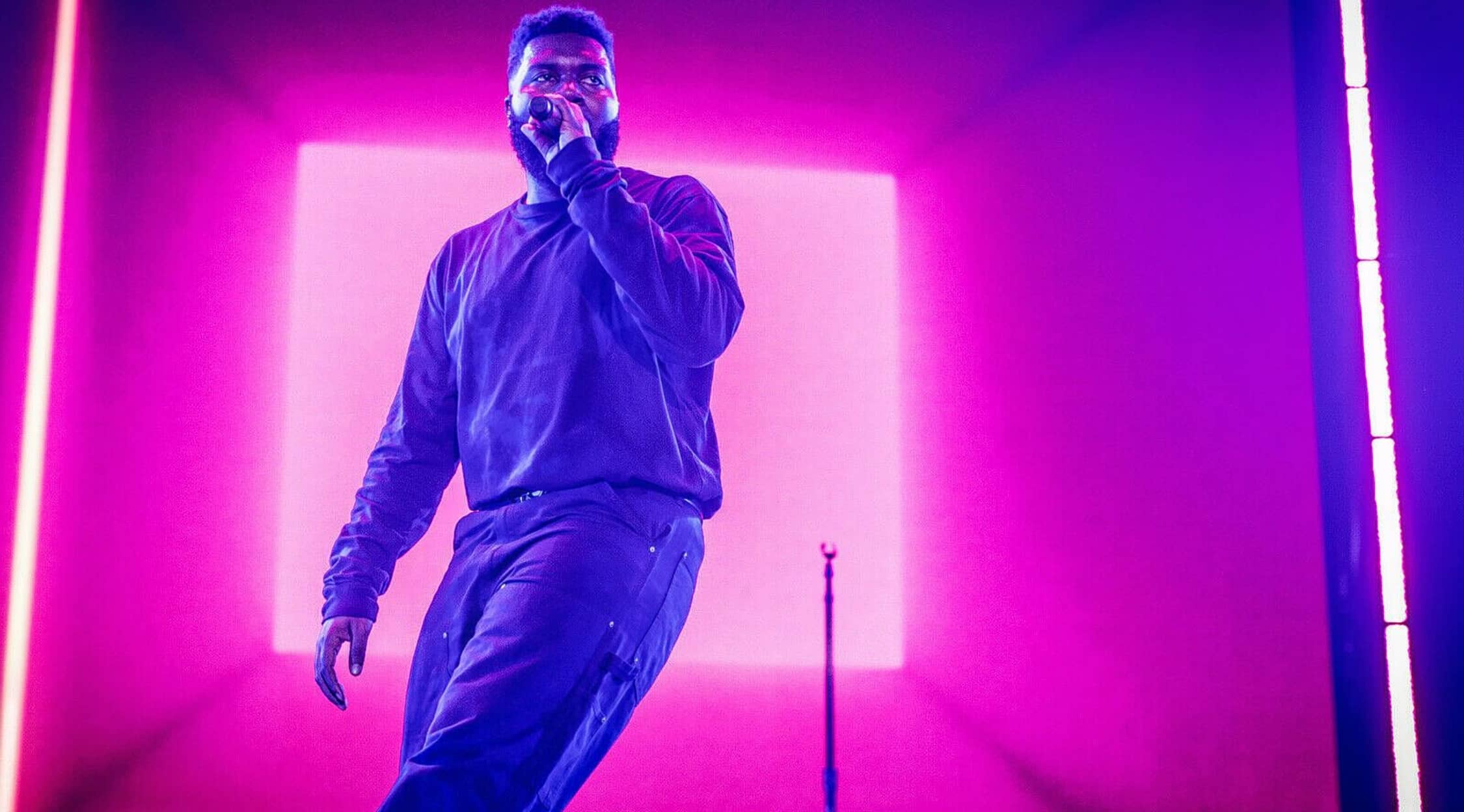 Zuma
Khalid Tickets
Khalid Tickets
A favorite millennial artist, Khalid found success right out of high school. His is a compelling combination of angsty R&B, suave techno-pop, and tales of teen life in a rapidly changing world. While his vocal style is easy-going and relaxed, his stage show is the opposite. On stage, he often bops with his talented dancers, energizing the crowd to sing along and tells the stories behind his hit songs. The success of his 21-city Location tour in 2017 was followed by his expanded America Teen tour. With the Free Spirit World Tour, his North American fans can join in Khalid's live experience.
Khalid Means Eternal
Khalid Donnel Robinson, known to the world as Khalid, is a native of Georgia. With a mother in the military, he traveled a lot as a child. He lived in Kentucky, New York and Texas in the United States along with Germany for a time. His mother was also a singer, but as a single mother, she opted for a stable career to provide for her son. She was Khalid's inspiration in pursuing a musical career. While he can't play any instruments, he studied musical theater and singing in high school. His first big hit was "Location," which he wrote to impress a girl. While things didn't work out with her, the rest of the world embraced the talented young singer.
Where can I buy Khalid tickets?
The world's largest ticket marketplace, StubHub makes it easy to score Khalid tickets via its desktop or mobile platforms. Grab tickets to see all your favorite artists safely and securely at StubHub and enjoy peace of mind with its FanProtect guarantee.
What's the setlist for the Free Spirit World Tour?
The 21-year-old singer-songwriter has been changing up his 24-song set list each night on his Free Spirit tour. The Kahlid concert setlist is an impressive musical collection that offers features, covers and his original hit songs. The Free Spirit World Tour features "8Teen," "Talk," "Outta My Head," "Eastside," "Free Spirit," "American Teen," "Saturday Nights/ Wonderwall," "Better," "Location," "Hundred," "Saved," "Bad Luck," "Vertigo," "Motion," "Right Back" and more.
Is Khalid coming to a city near me?
Khalid's first arena tour is a 32-date trek across top venues in Canada and the United States. Don't miss your chance to see this energetic young performer as he visits popular venues like Nationwide Arena in Columbus, Ohio; Madison Square Garden in New York City; Capital One Arena in Washington, D.C.; and the Wells Fargo Center in Philadelphia, Pa. Get tickets for any of Khalid's shows at StubHub.
What can I expect from a Khalid concert?
Khalid shows are an enticing mix of energetic house party and intimate after-hours dorm party. While the dancers change costumes often, the artist himself changes only once during a video montage mid-show, staying true to his roots in his trademark casual-Fridays look. For an artist who achieved great fame very quickly, his humble, down-to-earth persona hasn't changed. The mood of the show shifts from retro-pop to smooth R&B, with the overall vibe being laid-back and somehow familiar.
Which artists have collaborated with Khalid?
This R&B star, with many projects to his credit, is one of the most sought-after collaborators on the music scene today. He worked with Halsey and Benny Blanco on the hit "Eastside" and with Billie Eilish on the popular "Lovely." He's featured on Calvin Harris's "Rollin" with Future. Khalid also features on Logic's "1-800-273-8255" with Alessia Cara for the National Suicide Prevention Lifeline.
Can you name some artists who are similar to Khalid?
Khalid fans may also enjoy Bazzi, Blackbear, Troye Sivan, Ruel, Summer Walker, Sabrina Claudio and H.E.R.
Back to Top