We didn't find any Events nearby, but here's what's happening in other cities.
Killswitch Engage tour venues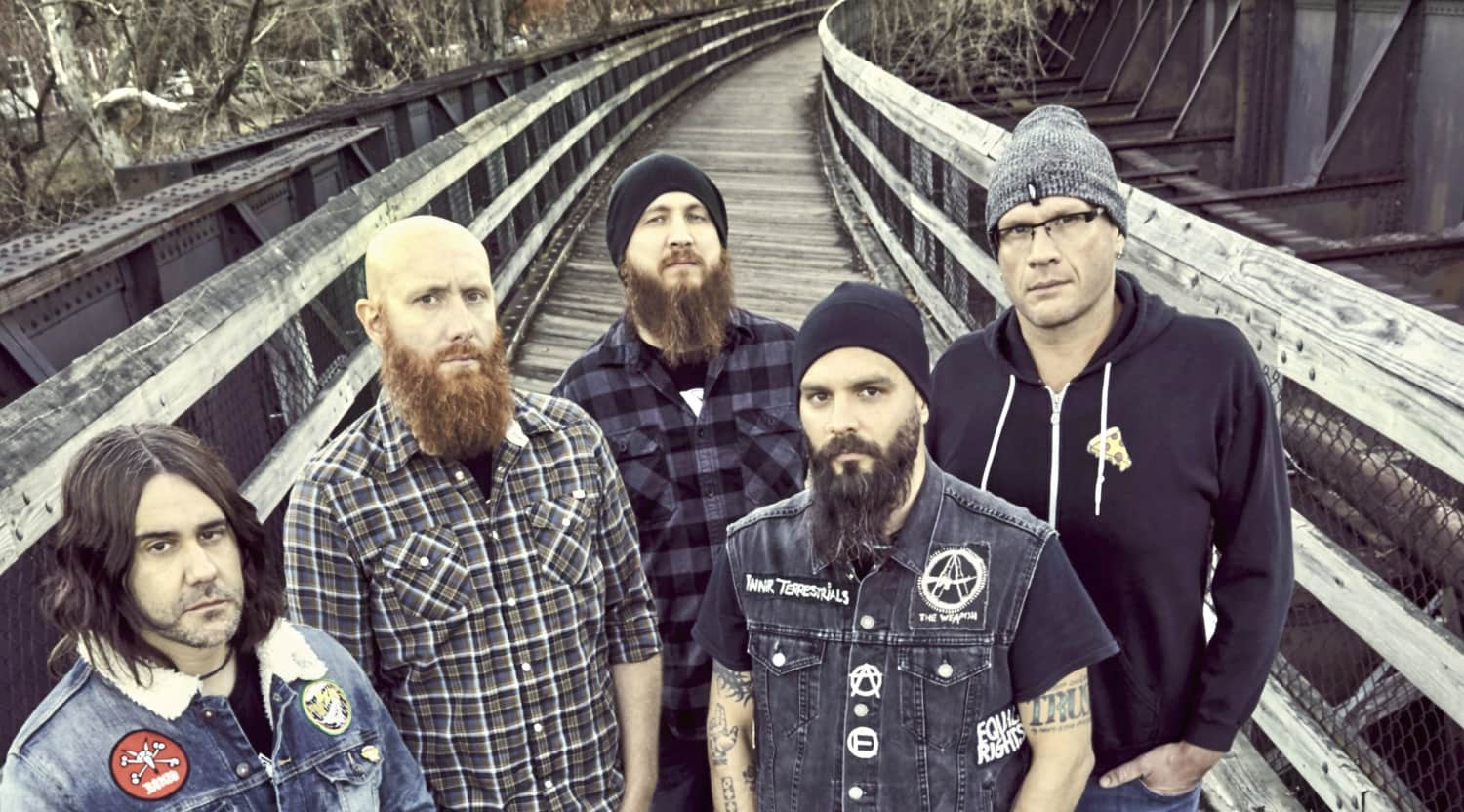 Rovi
Killswitch Engage Tickets
Killswitch Engage Tickets
Hailing from Westfield, Mass., Killswitch Engage was formed in 1999. This metalcore band combined the members of Aftershock and Overcast with a lineup of Jesse Leach (vocals), Adam Dutkiewicz (guitar), Joel Stroetzel (guitar), Mike D'Antonio (bass) and Justin Foley (drums). During their career, the band has released seven studio albums with two live albums. Atonement is scheduled to be released on August 16, 2019.
Killswitch Engage: The Early Years
When Overcast and Aftershock disbanded, Killswitch Engage was formed by the former members. In 1999, the new band recorded its first demo containing four tracks, including "Soilborn." The demo was released at the band's first show in November 1999. Killswitch Engage released its self-titled debut album in the following year. While the album did not land on any charts in the United States, it did attract the attention of Roadrunner Records. The band was offered a contract with the label. By 2001, the band began to write new material for the second album. It started the recording process in 2002. Alive or Just Breathing was released with the single, "Just Barely Breathing." The music video for "My Last Serenade" also increased the band's popularity, and the album reached No. 37 on Billboard's Top Heatseekers chart. Killswitch Engage's third album, The End of Heartache, was released in 2004, and it peaked at No. 21 on Billboard's 200 chart. In addition to that, the album also reached No. 39 on the Australian Albums chart. By December 2007, the album was certified gold by the RIAA. The End of Heartache received critical acclaim by many top magazines, including Rolling Stone. Since that time, the band has released four studio albums and has been nominated for numerous awards.
Where can I find Killswitch Engage tickets?
If you want to grab some Killswitch Engage tickets, make sure to head over to StubHub, the largest ticket seller in the world. With the FanProtect guarantee, you know that your purchase is safe and secure.
Has Killswitch Engage won any Grammy Awards?
Killswitch Engage was nominated for two Grammy Awards. These nominations were in 2005 for "The End of Heartache" (Best Metal Performance) and 2014 for "In Due Time" (Best Metal Performance). Unfortunately, the band did not win for either year. However, the group has won three Metal Hammer Golden Gods Awards.
What bands have toured with Killswitch Engage?
Killswitch Engage tours have included several metal bands throughout their career. Some of these bands include Marilyn Manson, Slayer, Bullet for My Valentine, Five Finger Death Punch and Lamb of God. The group is a regular fixture on many of the summer metal festivals in North America.
How many albums have been released by Killswitch Engage?
Killswitch Engage has released seven albums, including Killswitch Engage, Alive or Just Breathing, The End of Heartache, As Daylight Dies, Killswitch Engage (2009), Disarm the Descent and Incarnate.
What is the musical style of Killswitch Engage?
Killswitch Engage is considered a metalcore band with their screaming vocals and loud guitars. In 2009, MTV named the band "The Greatest Metal Band of All Time," and it often said Killswitch Engage are the founders of metalcore. However, the group considers themselves to be a metal band. You can hear the influences of Van Halen, Black Sabbath, Metallica, Anthrax and Testament in their music.
Is Killswitch Engage performing near me?
You catch an exciting concert with Killswitch Engage as it tours with other metal groups, including Disturbed and Clutch. The band will also play at the Ford Festival Park in Oshkosh, Wis. It will be touring around the United States and stop in several cities, including The Pageant in St. Louis, Mo., and Brady Theater in Tulsa, Okla.
Back to Top
Epic events and incredible deals straight to your inbox.