There aren't any Events on the horizon right now.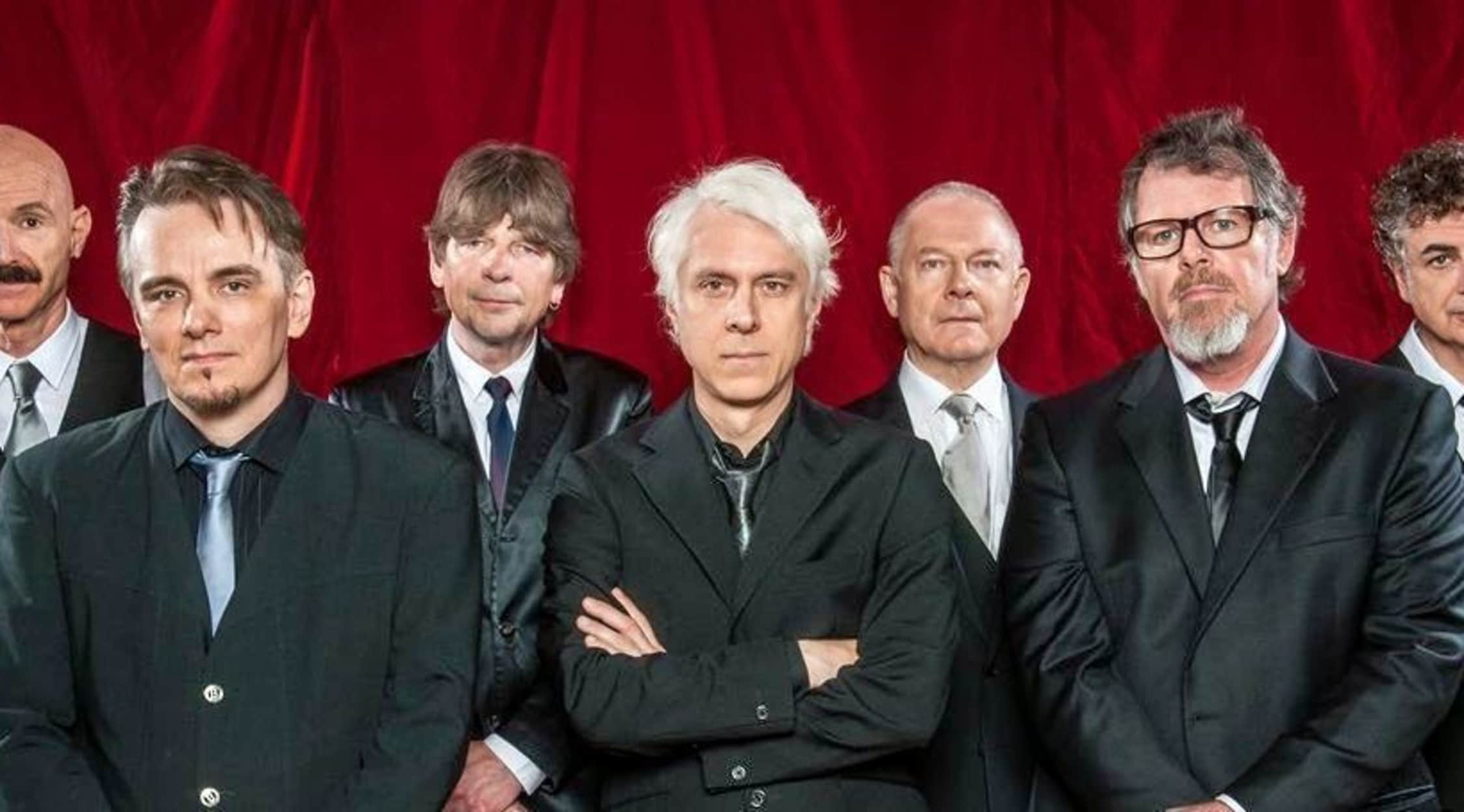 Rovi
King Crimson Tickets
King Crimson Tickets
When looking at the history of rock and roll, the British prog rock band known as King Crimson played a major role in shaping the sound and evolution of the 1970s rock and roll and modern music scene. Formed in 1968 in London, King Crimson has undergone many lineup changes over the decades, expanding to include more global representation. The one constant throughout it all is Robert Fripp, who remains the head and heart of the band today. The genesis of King Crimson was Fripp's less-than-successful trio Giles, Giles and Fripp, who performed psychedelic pop. King Crimson's debut album, In the Court of the Crimson King, infused hints of experimental, classical and jazz music into its rock sound and set the stage for King Crimson to reshape rock and roll. During the course of more than four decades in existence, albeit on and off and in varying configurations, King Crimson has recorded 13 studio albums, 13 compilation albums, 15 live albums, three EPs, and six video albums as well as released eight box sets.
Reluctant Kings
While the band has undoubtedly influenced the development of progressive rock and psychedelic rock, King Crimson shies away from the classifications. Despite this reluctance to define its sound, King Crimson influenced even more than those two rock subgenres. The band also influenced hardcore, alternative metal, experimental rock and noise rock as well. VH1 ranked King Crimson as No. 87 on its list of the 100 Greatest Artists of Hard Rock.
Where can I buy King Crimson tickets?
Get your King Crimson tickets at StubHub. You can feel secure with the site's FanProtect guarantee when purchasing your tickets.
Who are the members of King Crimson?
King Crimson's current lineup is Robert Fripp on guitars, keys, electronics, mellotron, effects and samples; Mel Collins on bass, flute, saxophone and keys; Tony Levin on bass; Chapman Stick on bass, synthesizers and backup vocals; Pat Mastelotto; Gavin Harrison on acoustic and electric drums and percussion; Jakko Jakszyk on lead vocals, keys, guitars and flute; Bill Rieflin on synthesizers, keys, mellotron, drums and percussion; and Jeremy Stacey on keys and drums. Joining the band for tours is Theo Travis on keys, synthesizers and mellotron.
What can I expect from King Crimson?
As one of the forerunners of modern progressive rock, King Crimson's sound is definitive of the genre, marked by intricate arrangements, complex rhythms and long instrumental passages. If you enjoy modern progressive rock, attend one of King Crimson's concerts.
What music might I hear in a King Crimson setlist?
At any King Crimson concert, you can expect to hear many of its singles, namely (in order of release): "The Court of the Crimson King," "Cat Food," "The Night Watch," "Epitaph," "Matte Kudassai," "Thela Hun Ginjeet," "Heartbeat," "Sleepless," "Dinosaur," "Sex Sleep Eat Drink Dream" and "21st Century Schizoid Man." King Crimson's concerts are energetic.
Who has played with King Crimson live before?
The members of King Crimson have played together in several spin-off projects with other musicians, including ProjeKct One in 1997 with Fripp, touch guitarist Trey Gunn, Levin and drummer and percussionist Bill Bruford; ProjeKct Two from November 1997 to July 1998 with Fripp, Gunn and electronic drummer Adrian Belew; ProjeKct Three from March 1999 to March 2003 with Fripp, Gunn and Mastelotto; ProjeKct Four from October to November 1999 with Fripp, Gunn, Levin and Mastelotto; and ProjeKct X from December 1999 to May 2000 with Fripp, Belew, Gunn and Mastelotto. King Crimson has also played with the 21st Century Schizoid Band from 2002 to 2004 with Jakszyk, Collins, bassist and backup vocalist Peter Giles, keyboardists, woodwind players and backup vocalists Ian McDonald, drummer, percussionist and backup vocalists Michael Giles and Ian Wallace; ProjeKct Six in October 2006 with Fripp and Belew; Jakszyk, Fripp and Collins: A King Crimson ProjeKct from 2010 to 2011 with Jackszyk, Fripp, Collins, Levin and Harrison; and The Crimson ProjeKct from 2011 to 2014 with Belew, touch guitarist Markus Reuter, bassist Julie Slick, Levin, Mastelotto and drummer and percussionist Tobias Ralph.
What other musicians does King Crimson sound like?
King Crimson was inspired and influenced by artists like Genesis and Yes.
Back to Top