There aren't any Events on the horizon right now.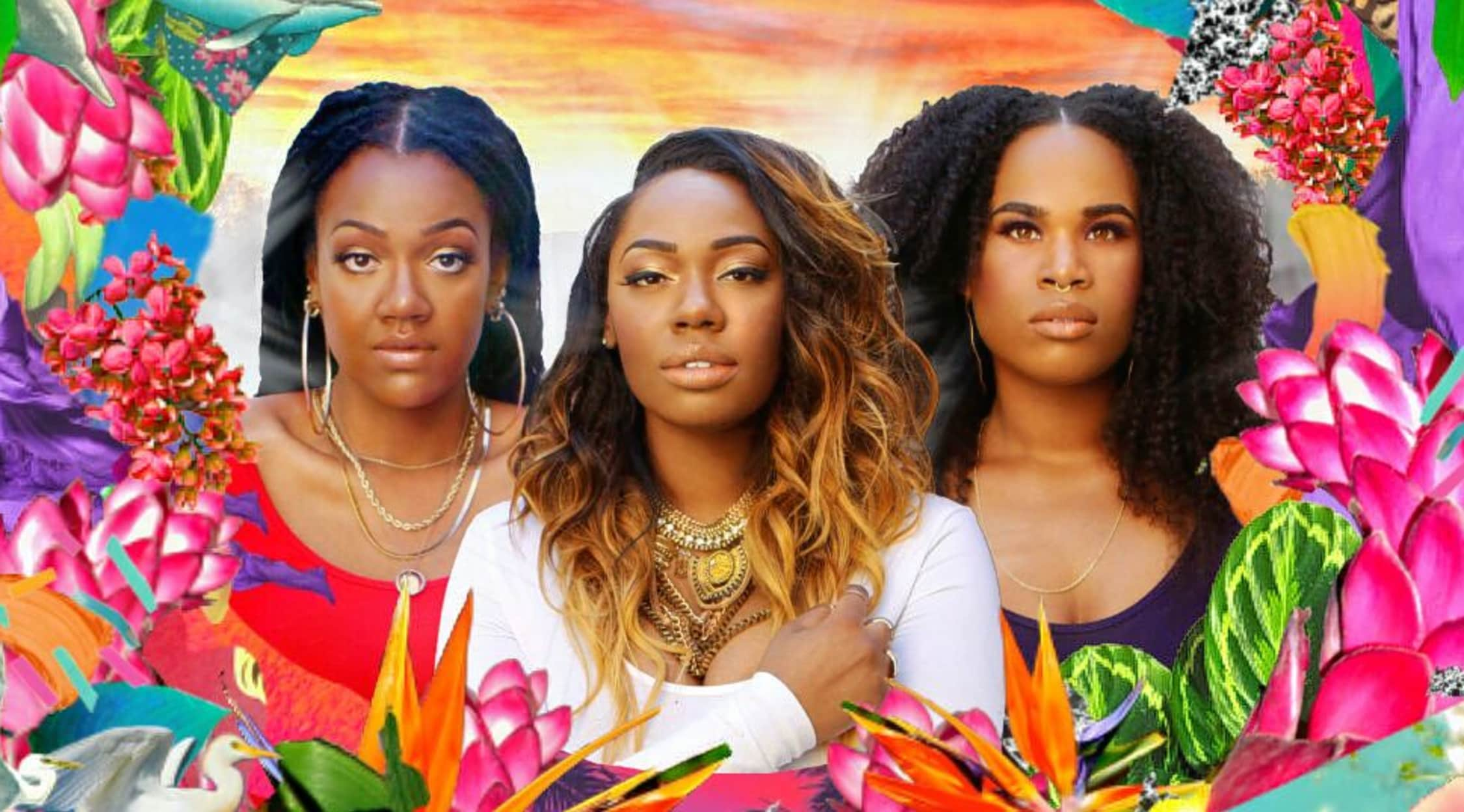 Rovi
King Tickets
King – The 2016 Tour
Hot off the release of their full-length and highly anticipated album debut, We Are King, King will be coming to locations all over their world in support of the album. They will be performing in the United States, Europe, the United Kingdom, and Japan. Don't miss your chance to see this breakthrough alternative R&B trio when they come to locations such as South by Southwest in Austin, Les Etoiles in Paris, The Sugar Club in Dublin, Bush Hall in London, and more! King provide some of the most polished grooves and shimmering harmonies in contemporary R&B, so don't miss out! Get your tickets today.
About King
It is absurdly difficult to Google this emerging R&B act, but now that King's first album has started to make waves, it will soon be impossible to avoid them. This all-female neo-soul trio from the West Coast conjure up silken surges of heartfelt, horn-tinged sonic bliss. They truly live up to their august name. Twin sisters Paris and Amber Strother and their creative collaborator Anita Bias comprise King. Anita and Amber's harmonies will entrance as they eddy around woozy synthesizers, courtesy of Paris. Their style evokes the sensation that they, and the listener, are falling deeply in love.
Growing up in Minneapolis, the Strothers were immersed in old-school forms of jazz, gospel, and soul. Music was always on in their home, and their tastes were also significantly influenced by Midwestern sounds. Paris and Amber started their respective musical educations at a young age, and Paris studied orchestration and piano in college. It was not until she graduated and relocated to Los Angeles, however, that she and her sister started playing and singing together. Their collaboration came as a surprise to both. Although Amber had not continued a formal musical education like her sister, she had always loved making music. Until she went to Los Angeles and began collaborating with Paris, however, she hadn't thought about singing full-time. When Anita signed on, King was born and the musicians were fully committed to their act.
Paris and Anita had briefly met at the Berklee College of Music in Boston. They randomly reconnected in L.A. and started hanging out together. Every time they met, they worked on songs for fun. When Amber made her first trip to the city, the three started singing together and knew they were onto something.
What makes King's music so unique is that it emerged from their friendship – it was a natural extension of the time they spent together. Their glossy, fluid pop-soul sound is a testament to that. The trio sound as though they are genuinely enjoying themselves. Tracks such as "Mister Chameleon", which tells of a two-faced love interest, float in an ocean of synth and falsetto flourishes. Although the love in question is tiresome, their music is anything but. Although obviously influenced by the Golden Soul legends of decades past, King incorporate elements from a panoply of eras and genres to create something completely fresh. They are inspired by such heavyweights as Joni Mitchell, Bonnie Raitt, and Stevie Wonder. Another influential source is the collaborations of Janet Jackson with Terry Lewis and Jimmy Jam. XTC and Steely Dan are also favorites. The untamed mixture of the trio's various muses creates, by accident or design, a groovy and distinctive tide of sound that makes you want to dim the lights and set the mood.
While King are only just starting to gain mainstream traction, their jazzy, psychedelic funk has already won the support of such big names as Prince and Erykah Badu. The latter specifically sought out the trio to share her appreciation in person, and Prince invited King to be his openers on the last night of his 2011 21-Night Stand tour.
We Are King, their full-length album debut, finally arrived in 2016 after more than three years of recording. The singers approached their inaugural effort with an appropriately sincere attention to detail. Now that King have finally released the set, they are beyond excited to share it with their eager fans. They are also anticipating the thrill of the road and performing their new repertoire in a live setting. King are all set to take the year by storm with their sweet and summery brand of alternative R&B.
Previous Hits
2016's We Are King, the titular trio's debut album, is predated by an EP released in 2011 that called to mind Stevie Wonder's backing vocalists, Wonderlove, around the time of Journey Through the Secret Life of Plants. All three of the EP's tracks were uplifting and measured, radiating warmth through crafty programming and lush harmonies. With the support of such legends as Questlove and Erykah Badu, King made an immediate splash. Within the year, they added their vocal talents to recordings by the Robert Glasper Experiment and the Foreign Exchange. Following singles were slowly but surely released. Likewise, the three-piece did not spread themselves thin in terms of later collaborations, such as Paris Strother's sultry appearance on the Bilal duet "Right at the Core". Nearly half a decade after their recording debut, King issued their deeply worked We Are King. Those who've known about King from the beginning might feel the album is something of an anticlimax. Just seven of its 12 tracks are completely new. Their previously released material, however, is craftily distributed throughout the set, and all the EP songs appear as extended, flow-enhancing editions. The majority of the fresh cuts meet the high standard King have already set. Three of the better songs – a percolating, proud tribute is paid to boxer Muhammad Ali, while two drifting love songs leave the world behind – are front-loaded for emphasis. Otherwise, the album offers spine-shivering harmonies and perfect, polished grooves. We Are King is impeccable.
Trivia
King wanted a powerful moniker that would represent how they rule their own kingdom of music; they write, produce, and create everything independently.
The King Concert Experience
King offers a jaw-dropping live set of trippy synths, uplifting harmonies, and sophisticated grooves. You will want to share their concert experience with your best concert buds, as the trio will be blowing the roof off of every venue in which they perform. Don't miss out on your chance to see King – this year's hottest R&B act!
Back to Top