We didn't find anything nearby, but here's what's happening in other cities.
There aren't any events on the horizon right now.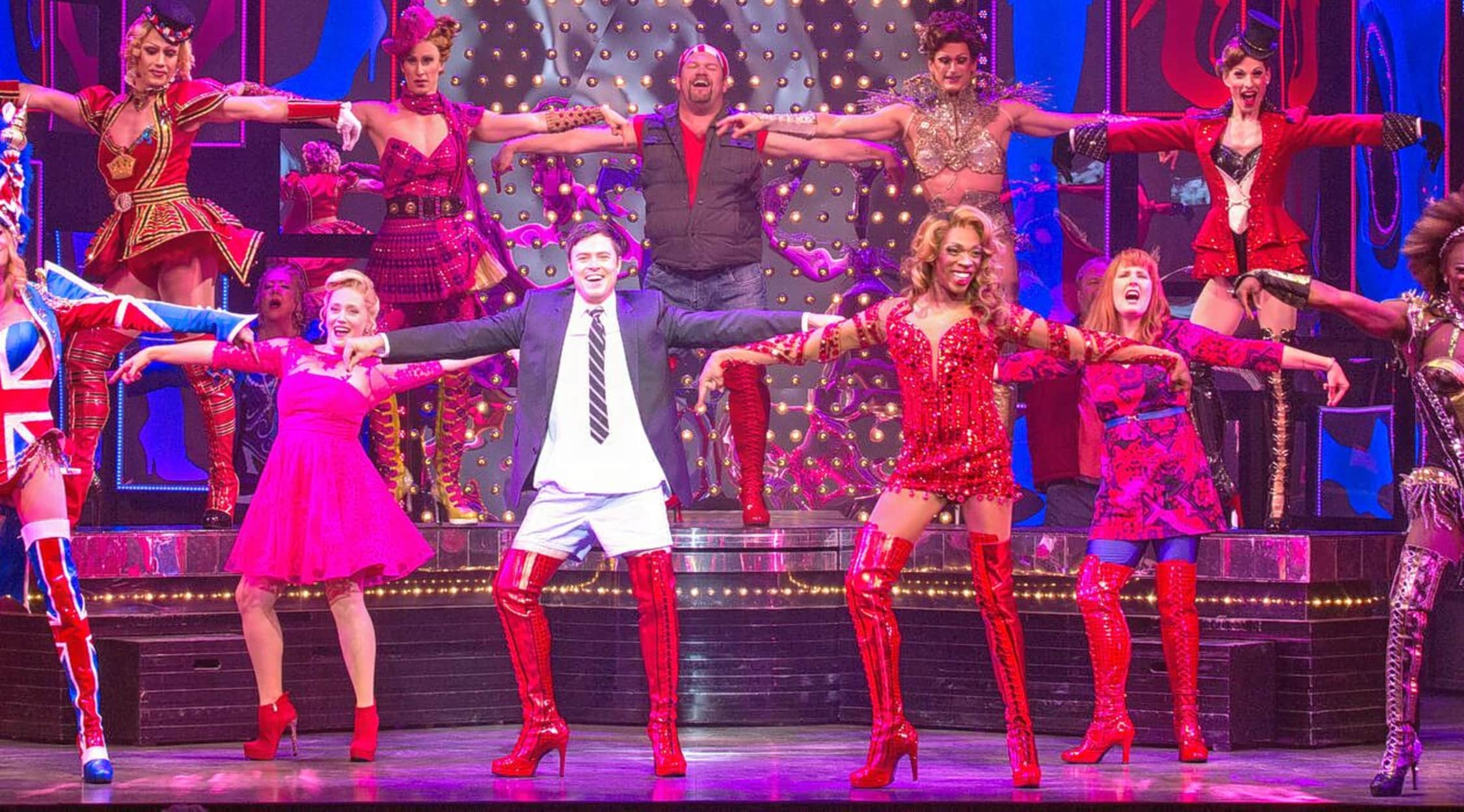 Kinky Boots Los Angeles Tickets
Kinky Boots Tickets
Kinky Boots was originally a book written by KD Grace based on the true story of a factory owner failing to keep his family business alive when he crosses paths with a bigger-than-life drag queen performer who provides him with a winning idea. This revolutionary and unconventional idea would eventually change the course of both their lives forever, once they finally accepted one another's differences to be able to work together in harmony. Despite the flashy footwear and dynamic numbers, the heart of the story is about embracing and understanding the differences of everyone. The moral of the story is that once you finally, humbly do learn to accept everyone's differences, an entirely new world of possibilities and friendships will be presented to you that you never dreamed of nor expected. In the end, it is a show about acceptance and love above all else.
Kinky Boots: A Delightful Awakening for All
Kinky Boots was adapted into a movie before it became a musical back in 2006. The movie was primarily released to British and US audiences starring some beloved British actors, such as Chiwetel Ejiofor, Nick Frost and Joel Edgerton. The Kinky Boots musical score was created by 1980s music legend Cindy Lauper. The show debuted its pre-Broadway performances in 2012 at the CIBC Theatre in Chicago, which is also home to Hamilton for the time being. Kinky Boots the musical only recently ended its initial Broadway run on April 7, 2019. It opened in April 2013 and grossed more than $319 million on Broadway alone. This makes Kinky Boots the thirteenth highest grossing Broadway musical of all time. Kinky Boots has been embraced and adored by many who have seen it, and the show has won nearly every major award, including six Tony Awards, a Grammy Award and more.
Where can I buy Kinky Boots tickets?
The Kinky Boots tour has hit the road, and only StubHub can give you access to the best seats in all the best Kinky Boots venues throughout the world at the most competitive pricing on a secure platform. Your ticket purchase is 100% guaranteed.
How long is a Kinky Boots performance?
An average Kinky Boots show runs roughly two hours and 20 minutes with one intermission of 15 minutes. Some theaters may have beverages and snacks available for purchase.
Have any celebrities performed in Kinky Boots?
The original Kinky Boots cast was filled with Broadway stars turned Hollywood actors, including Billy Porter, Annaleigh Ashford and Stark Sands.
Is Kinky Boots appropriate for children?
Kinky Boots' content can be rather adult at times; however, it is far from inappropriate for children. The official Kinky Boots musical production states that the show is most suitable for children aged 10 and over. Do not forget that most theaters will not allow children under the age of four into any performance and that a child under the age of 15 must be supervised.
In which countries does Kinky Boots perform?
The Kinky Boots international tour is often moving across the globe to a variety of places each year, such as Australia, Canada, England, Ireland, the Netherlands, Japan, Italy and South Korea.
Is Kinky Boots currently showing in Los Angeles?
The Broadway Kinky Boots tour and various global productions do not have the show currently performing in Los Angeles. However, you can almost always find a lesser-known version of Kinky Boots playing on a stage in the Los Angeles metro at any given time in any given year. The official tour performs throughout California and neighboring states with regular frequency. You can always find a performance close enough to provide you with your Kinky Boots musical fix. In fact, it will be in Cerritos, California, at the Cerritos Center in February 2020.
Back to Top