There aren't any Events on the horizon right now.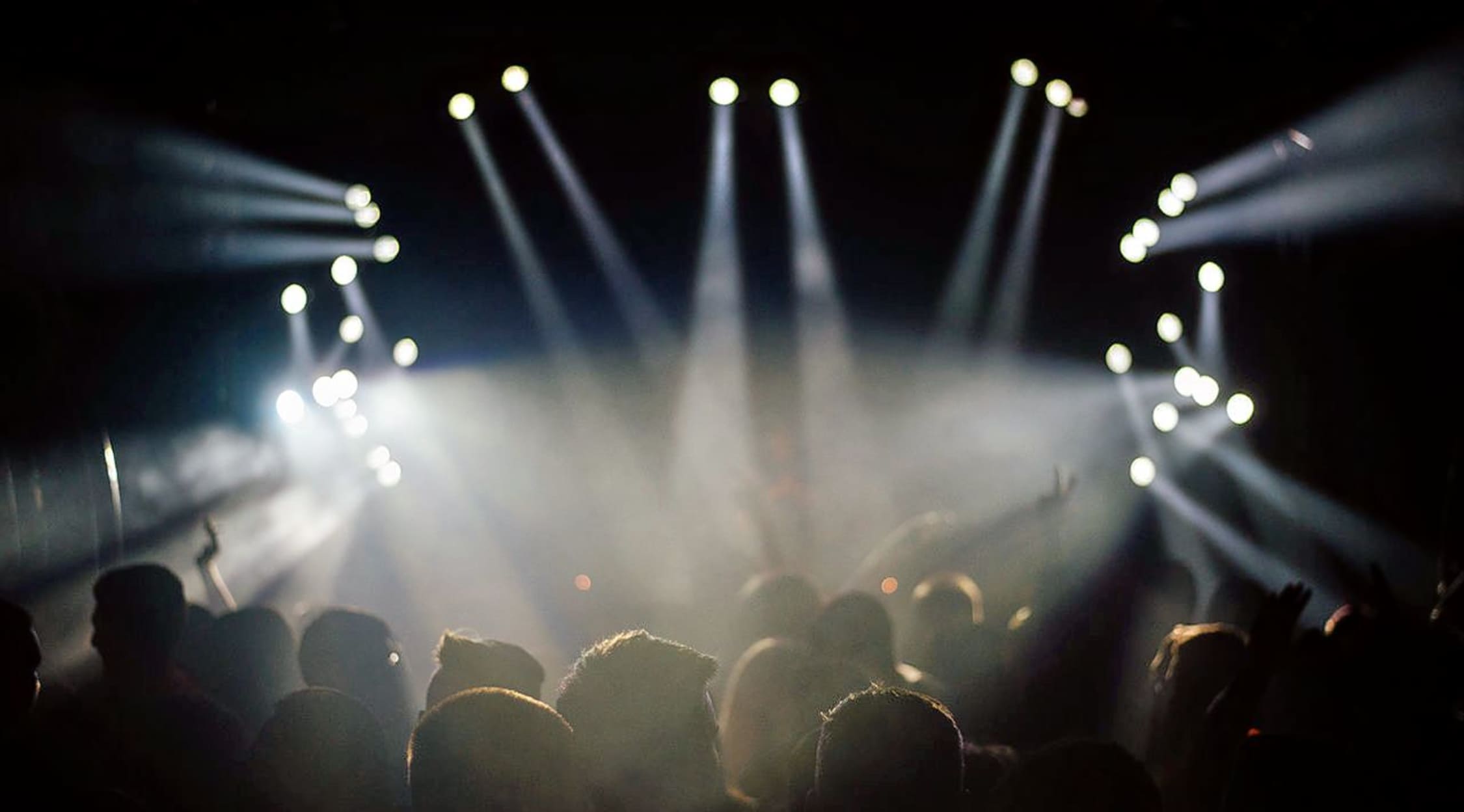 Stocksy
Kirk Von Hammett Tickets
Kirk Von Hammett Tour
Whether you know his name or not, you've undoubtedly been hearing his unbeatable guitar skills for years on end as he slays his way to the top of the metal and rock food chain. So no matter how you look at it, Kirk Hammett is a musical legend who has been bringing some of the best guitar playing to the forefront of the music scene for well over a decade, and it seems that he's just getting started. Most well known as the guitarist of mega-band Metallica, Kirk Hammett is a man of many talents. Not content with only being one of the best guitar players in the world, Kirk Hammett has been sharing his interests and collections with his fans as well as anyone interested in the darker side of life. While he is definitely a one of a kind musician, he is also a one of a kind collector who has expanded his collections to include a wide array of objects, memorabilia, and more that you'll just have to see for yourself! And lucky for anyone who is either a fan or Kirk's work or has a similar passion for the things that he does, he will be putting on a festival in February 2014 that will blow you away. You won't want to miss out on the insanity that happens at these events, so make sure that you'll be able to make it there by getting your tickets from StubHub today!
About The Artist
One of the most talented and well known guitarists of the past few decades, Kirk Hammett has been at the forefront of the music scene time and time again with his timeless talent and easily recognizable riffs. Born in 1962 San Francisco, California, Kirk Hammett had an ordinary childhood, with his love of music compelling him to buy a guitar at 16. From there he formed a band known as "Exodus" in 1980, marking his beginning into the fledgling but burgeoning thrash genre of metal music. He was involved in Exodus for a couple years before joining up with Metallica and becoming their lead guitarist as well as a songwriter. He joined up after the recording for their first album was finished, so he simply played the notes that he was supposed to, but that was definitely going to change afterwards. Doing incredibly well in playing the songs from the first album, Kirk grew to perform some of the most well known riffs and guitar work seen throughout Metallica's lengthy history, making him one of the most successful guitarists around. His work on Metallica's albums "Master of Puppets", "the Black Album", "Load", and others showed his musical prowess and just how far he could take his musical ability.
Breakthrough Album
While joining up with Metallica before their first album was released, all of the tracks had already been written and laid out, leaving Kirk to only have to play the parts that were written for him, and doing so with incredible skill. After the release and tour for their debut album "Kill 'Em All", Kirk was able to strut his stuff and show what he was truly capable of on their second album "Ride The Lightning". From there his work became prominent in the metal and thrash world, eventually permeating into the mainstream culture as well. While his work on "Ride The Lightning" was stellar, it was with the riffs and guitar work that was put into place on "Master of Puppets" that really drew in audiences from all over, wanting to hear more and more of the amazing guitar player that Metallica had in their possession.
Kirk Von Hammett Trivia
While Kirk Hammett is easily one of the most influential, successful, and all around popular guitarists at this point in time, he has interests and hobbies that land outside the realm of music. Always interested in the darker things in life, Kirk has pointed out that he has always had a love for horror movies and things of that nature. With a passion for these specific niche movies and stories, his passion also goes into the world of memorabilia, garnering himself a huge collection that he has shown off in a book as well as a series of live events where people can interact with special guests and the actual collections themselves.
Fan Experience
When you make it out to any kind of show involving Kirk Hammett, it doesn't matter if he's on the stage and shredding out or if it's at an event showing off his awesome memorabilia, because in the end the result will be a great time had by all. This is something that you and your friends will be able to check out and make some really interesting memories and meeting interesting people along the way! So don't pass this event up and make sure that you'll be there by getting your tickets from StubHub today! These tickets will be hot commodities in the coming days and weeks, so be sure to grab yours while they're still available!
Back to Top
Epic events and incredible deals straight to your inbox.