We didn't find any Events nearby, but here's what's happening in other cities.
2 Events within 150 miles from you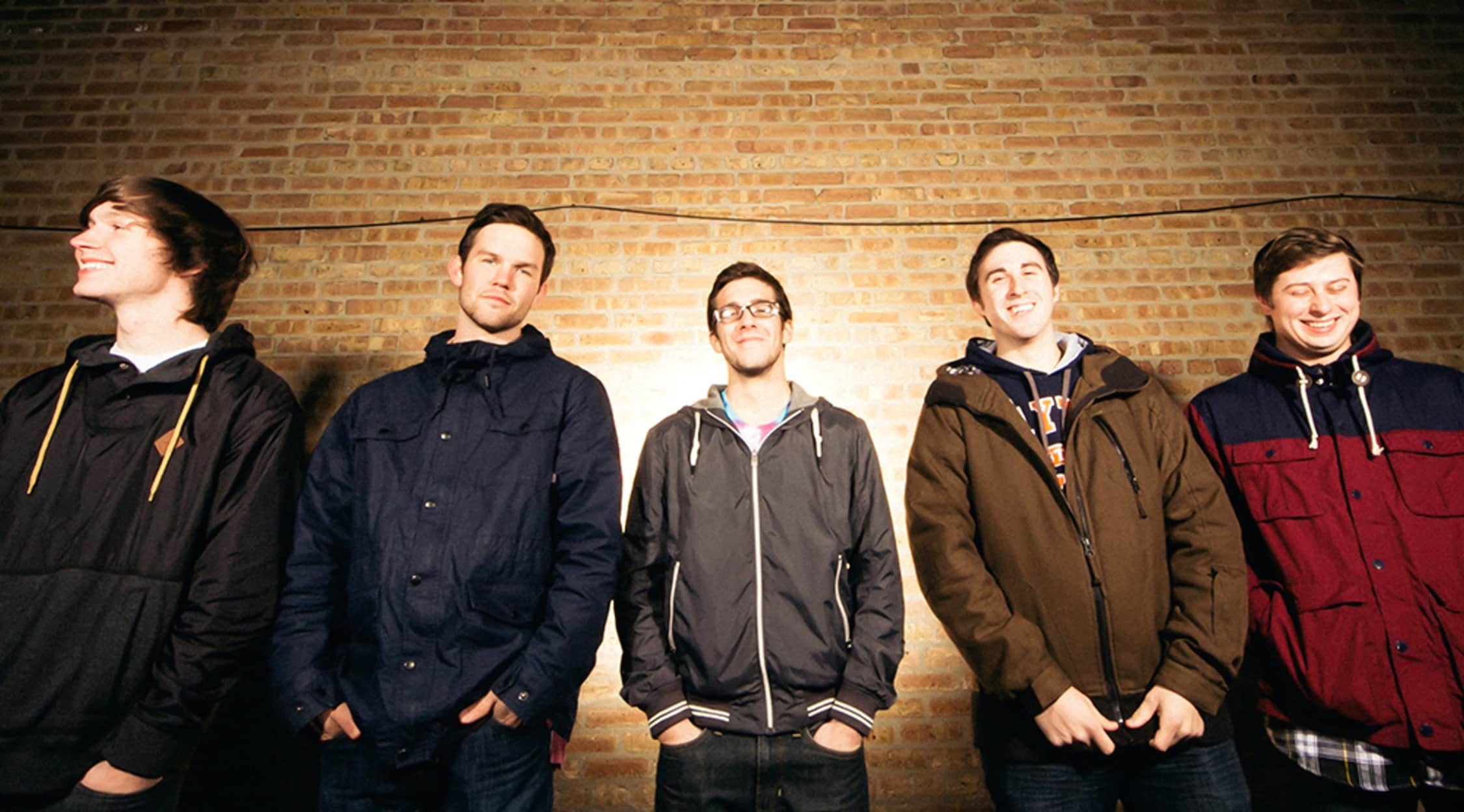 Rovi
Knuckle Puck Tickets
Knuckle Puck – The 2015 Tour
Knuckle Puck will be filling up events all over North America, performing some of the most high energy shows in classic venues. They will be packing the house at the Hard Luck Bar in Toronto, The Crofoot Ballroom in Pontiac, the Royale in Boston, and more. Tickets are well nigh sold out, but keep checking back for resales and new concert dates right here on StubHub!
About Knuckle Puck
Knuckle Puck is a pop punk band based in the southern suburbs of Chicago. The group has issued a string of EPs, one of which, 2014's While I Stay Secluded, rose to number five on Billboard's Heatseekers chart. The group issued a split EP with the U.K. outfit Neck Deep. In December of 2014, the band was signed to Rise Records and issued their debut full-length, Copacetic, through the label in July of 2015.
Knuckle Band got their start as a cover band in the fall of 2010 in Chicago's outskirts. The lineup consisted of Joe Taylor on vocals, Kevin Maida on guitar, and John Siorek on drums. The band began writing original material in April of 2011 with the addition of Nick Casasanto on guitar. The band brought in a revolving door of friends to play bass. That July, Knuckle Puck played their first show. In October, they issued an eponymous EP that was followed by a second EP, Acoustics, in March of 2012. In October of 2012, the group issued their third EP, Don't Come Home. Knuckle Puck would co-headline with Seaway on tour from May to June in 2013. That August, they self-released the EP The Weight That You Buried. In February of 2014, Hopeless and Bad Timing issued a split EP that included a song from Knuckle Puck. Knuckle Puck and Neck Deep toured with Light Year from February to April. In the spring, they added Ryan Rumchaks on bass. From May to June, Knuckle Puck supported Man Overboard alongside Forever Came Calling and Transit for the headliner's The Heart Attack Tour.
A music video for the track "No Good" arrived in June of 2014 and was directed by Eric Teti. Late that July, the band announced that they had started recording, and early in August they finished work on their following release. Knuckle Puck opened for Senses Fail on their 10th anniversary Let It Enfold You tour from late August until early October. Meanwhile, Knuckle Puck had issued a 7" flexi that contained the tracks "Home Alone" and "Oak Street", the latter of which was originally intended for their next EP. Bad Timing released the flexi. Later that month, "Bedford Falls" could be streamed online, and a few days later the EP While I Stay Secluded followed suit. The EP was released by Bad Timing shortly afterwards. The EP would rise to number five on Billboard's Heatseekers Albums chart in the United States. Kevin Maida revealed that the group confidently and firmly considered the EP their best material to date. They concluded the month with the release of an "Oak Street" music video. In November and December of that year, Knuckle Puck supported Modern Baseball for their autumn tour.
Also in November, a number of artists contributed to the compilation set Punk Goes Pop 6, featuring Knuckle Puck's cover of "Chocolate" by The 1975. In December, Knuckle Puck got a deal with Rise Records and planned to issue their full-length album debut in 2015. Maida stated that Rise was a fertile new home in which the band would evolve ever rapidly. In January and February of 2015, Knuckle Puck toured in support of Neck Deep for their International Championships Tour. Late in February, Knuckle Puck announced they had begun recording their album debut and, early in April, they were done. The band supported The American Candy Spring 2015 Tour of The Maine in April and May. In June, Knuckle Puck's album debut Copacetic was officially announced, along with the track list and cover art. A music video for "Disdain" was also revealed that month, and "True Contrite" was released for streaming. The group performed in the 2015 Warped Tour. In July, "Pretense" was also made available for streaming, with the album following a few days later. Copacetic was officially released at the end of July. The band then supported State Champs for their fall tour of Europe.
Previous Hits
Knuckle Puck's 2014 EP While I Stay Secluded would be their first record on the charts, rising to number 13 on the Hard Rock Albums chart. This Chicago group may be a bunch of young'uns who seemed dead-set on turning out EP after EP, but they were doing something right, as the six tracks on the last of these prove. The group have not become one of most respected acts in pop-punk revival for no reason, and while some grumbled about another short release instead of a full-length, there's still plenty here to keep them happy. The opener "Transparency" shows that these dudes stand toe to toe with icons like Man Overboard and the Wonder Years, as their emo-inflected, bouncy pop-punk is moving, solid, and catchy.
The number three hard rock album and first of Knuckle Punk's to crack the Billboard 200, 2015's Copacetic saw Knuckle Punk going the distance after cranking out six EPs in under four years. Ranging from patient, contemplative fare to epic, blazing pop-punk and emo, Copacetic was recorded by producer Seth Henderson early in 2015. This is the group's first effort for Rise Records, an imprint of Warner.
Trivia
Knuckle Puck took their name from a Stick to Your Guns tee that read "Knuckle Puck Crew".
The Knuckle Puck Concert Experience
Get out your Manic Panic and get ready to pop some punk for one the most highly anticipated live circuits of 2015. Knuckle Puck put on a show that rivals the best of Warped Tour. With a string of EPs that demonstrate their work ethic and a shiny new full-length on the charts, Knuckle Punk create a live experience that enhances the energy and charisma of their recorded material. Don't miss out on your chance to chill, mosh, and commune with your best concert buds – start planning your Knuckle Puck concert experience today!
Back to Top