There aren't any Events on the horizon right now.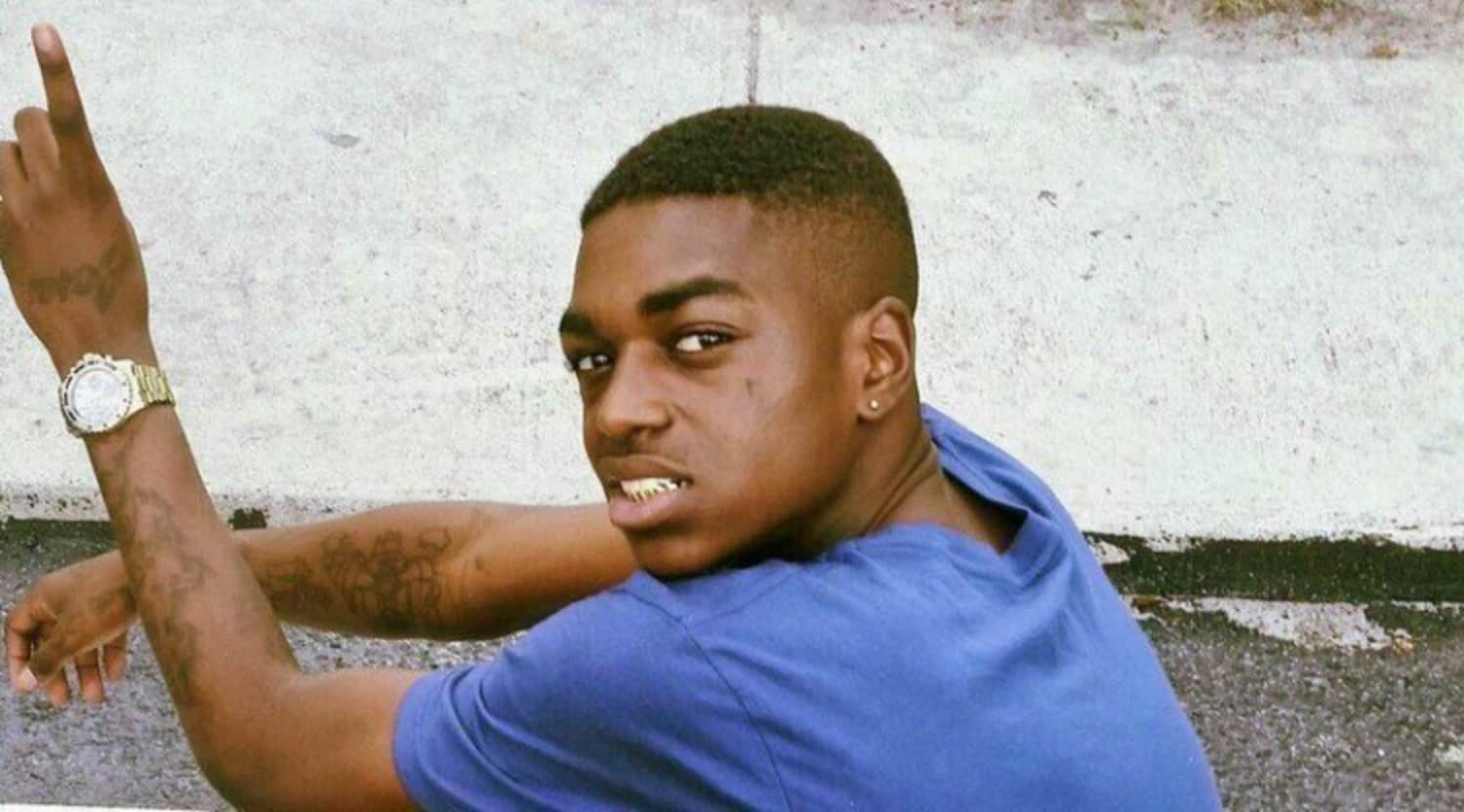 Rovi
Kodak Black Tickets
Kodak Black Tickets
Kodak Black, born Dieuson Octave in 1977, is a well-known rapper in the US. Just a few of his biggest singles are "Zeze," "Skrt," "Roll in Peace," "No Flockin'" and "Tunnel Vision." When he began rapping at a young age, he went by the name Bill K. Kapri. You don't want to miss seeing Kodak Black perform live when he tours to support recent releases.
The Project Baby
Kodak Black is originally from Florida where he was raised in the Golden Acres housing project in Pompano Beach by his Haitian immigrant mother. Kodak Black started putting words together to form bars of rap music while in elementary school. After school, he would record tracks in a makeshift recording studio. Dieuson would read dictionaries and thesauruses to broaden his already vast vocabulary. In 2009 at the age of 12, he joined a rap group called Brutal Youngnz. He was rapping under the name J. Black. After leaving the Brutal Youngnz, he joined another group called Kolyns. In December of 2013, Kodak released his first mixtape titled Project Baby. For the next two years, he released mixtapes in the month of December, and those were titled Heart of the Projects and Institution. In October of 2015, rap artist Drake posted a video of himself dancing to Kodak Black's "Skrt," and Black's popularity skyrocketed. He signed a contract with the Atlantic Records label that very same month.
Where can I buy Kodak Black tickets?
The best place to get tickets for a Kodak Black concert is at StubHub. You will have a variance of seats and prices to choose from, and you can purchase performance tickets on your desktop or smartphone.
Where is Kodak Black performing?
In the summer of 2019, a Kodak Black performance will be happening at three music festivals: the Veld Music Festival, the Made in America Music Festival and the Rolling Loud Music Festival.
What is Kodak Black's setlist like?
Kodak Black's most recent setlist is as follows: "Testimony," "Too Many Years," "First Day Out," "Skrt," "Close to the Grave," "Don't Wanna Breathe," "No Meds," "Mosh Pit," "If I'm Lyin', "Tunnel Vision," "Zeze," "I'm Flyin'" and "Sad."
Who are Kodak Black's influences?
Kodak Black attests to Lil Wayne being his most powerful musical influence. Kodak Black's music falls under two classifications, hip-hop and mumble rap. In his lyrics, Kodak Black vows to "let his soul bleed on the track," and he does the same live.
How well did Kodak Black's albums and singles do?
In 2016, Kodak Black was a feature on French Montana's single titled "Lockjaw" from his 21st mixtape MC4. In June, he released his fourth mixtape entitled Lil B.I.G. Pac. His was the first mixtape to chart on Billboard reaching No. 49 on the Top R&B/Hip-hop Albums chart and No. 18 on the Heatseekers album chart. Shortly thereafter, he was named one of XXL magazine's "2016 Freshman Class." In August of the same year, Kodak Black's "Skrt" reached No. 10 on the Billboard Bubbling Under R&B/Hip-Hop Singles chart. In February of 2017, he released the single called "Tunnel Vision," and it debuted at No. 27 and peaked at No. 6. It was his first Top 10 hit on the US Billboard Hot 100 and No. 17 on the Canadian Hot 100. His debut studio album, Painting Pictures, was released in March of 2017, and it reached No. 3 on the Billboard charts. In August of 2017, his follow-up mixtape titled Project Baby 2 was released. In November, he released a deluxe version of the album called Project Baby 2: All Grown Up, and it peaked at No. 52 on Billboard Hot 100. In December of 2018, Kodak Black's second studio album, Dyting to Live, was released. It spent 15 weeks on the BillboardHot 200 chart, peaking at No. 1.
What other artists have a style similar to Kodak Black's?
If you enjoy Kodak Black's music, you might also enjoy listening to Gunna, Lil Baby, Future and 21 Savage.
Back to Top
Epic events and incredible deals straight to your inbox.