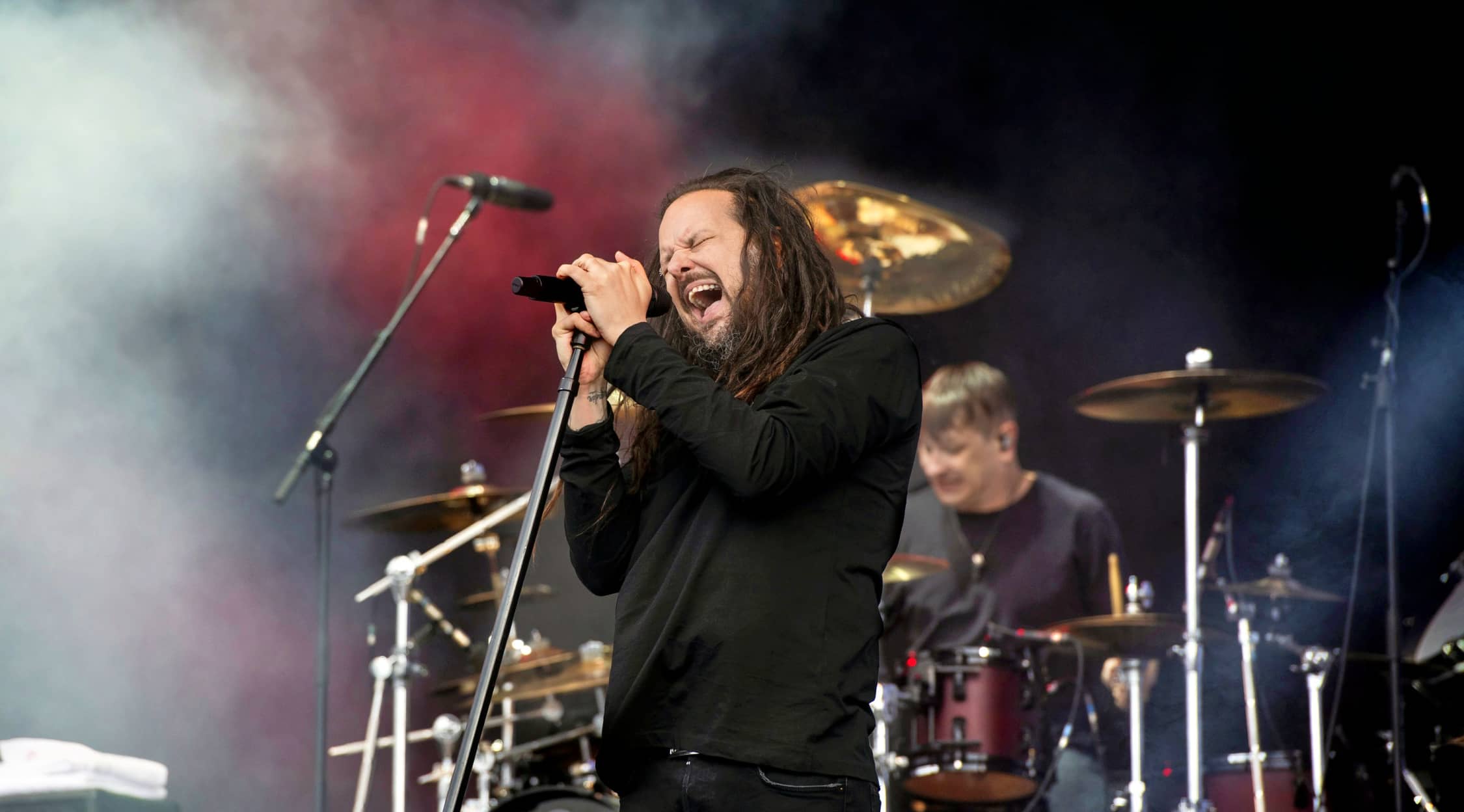 Zuma
Korn Tickets
Korn Tickets
Rap-rock was all the rage in the late 1990s as bands like Limp Biskit, Kid Rock and Korn brought the literal rage with their aggressive style, heart-rending screams and crunchy, distortion-filled riffs. Although Korn first reached mainstream success when the 1998 album Follow the Leader hit the Billboard 200, the Bakersfield, Calif., band has been releasing music since 1993. In their heyday, Korn tours drew crowds of teens in baggy pants and spiky necklaces who moshed with abandon as they listened to the growling confessions of dread-locked singer Jonathan Davis. Today, they are one of the only nu metal bands to endure through the new millennium, releasing 13 albums including The Nothing in 2019.
Far Beyond Nu Metal
Despite the much-maligned genre label, Korn's music draws from diverse influence including but not limited to Nine Inch Nails, Primus, Pantera, Cypress Hill and Rage Against the Machine. Davis has stated that he thinks of Korn as a funk band with a musical journey inspired by Faith No More and the Red Hot Chili Peppers. Although the band returned to their nu metal days with 2016's heavy album The Serenity of Suffering, other Korn albums have dabbled in everything from electronic music to drum and bass and dubstep styles.
Where can I buy Korn tickets?
Whether you want an awesome seat in the VIP section or prefer to hit the mosh pit with general admission, you'll find StubHub the best place to buy Korn tickets. StubHub also offers you a comprehensive list of all the upcoming tour dates so that you can secure Korn tickets at the city nearest you.
When is Korn touring?
Korn is currently on tour in support of their upcoming 2019 album entitled The Nothing, and they're co-headlining with grunge legends Alice in Chains. They'll play throughout North America for the rest of the summer and into the fall, culminating with the Aftershock Festival on Sunday, October 13 in Sacramento, Calif. You still have plenty of time to catch one of the most aggressive live shows you'll ever experience.
Who plays in Korn?
Korn has the distinction of retaining a lineup featuring most of the band's original members: Jonathan Davis on lead vocals, bagpipes, and programming; James "Munky" Shaffer on lead guitar and vocals; Reginald Quincy "Fieldy" Arvizu on bass; and Brian "Head" Welch on rhythm guitar and vocals. Drummer Ray Luzier, formerly of Steel Panther, joined Korn in 2009 after the 2006 departure of original drummer David Silveria.
What is a Korn setlist like?
Korn concerts tend to feature tons of songs from their early records, which is great for fans from back in the day. Many of the tracks come from their 1993 self-titled debut album as well as from early albums Follow the Leader, Life Is Peachy and Issues. Korn also loves to cover their favorite artists, often playing live songs from bands like Pink Floyd, Ice Cube and Slayer.
What are Korn's most notable albums?
Follow the Leader sold enough copies to be certified five times platinum by the Recording Industry Association of American (RIAA). Two Korn albums are certified double platinum by the RIAA: Korn(1994) and Life Is Peachy(1996). Issues(1999) went platinum three times over.
How long is a Korn concert?
Korn's average setlist on its most recent tour consists of about 14 songs. The band tends to play for about two hours, including a mix of newer and older tracks from throughout its versatile career. Fans can hear both old favorites and newly released ones. Some of the songs you might hear include "Freak on a Leash," "Falling Away From Me" and "Thoughtless."
Back to Top
Epic events and incredible deals straight to your inbox.