There aren't any Events on the horizon right now.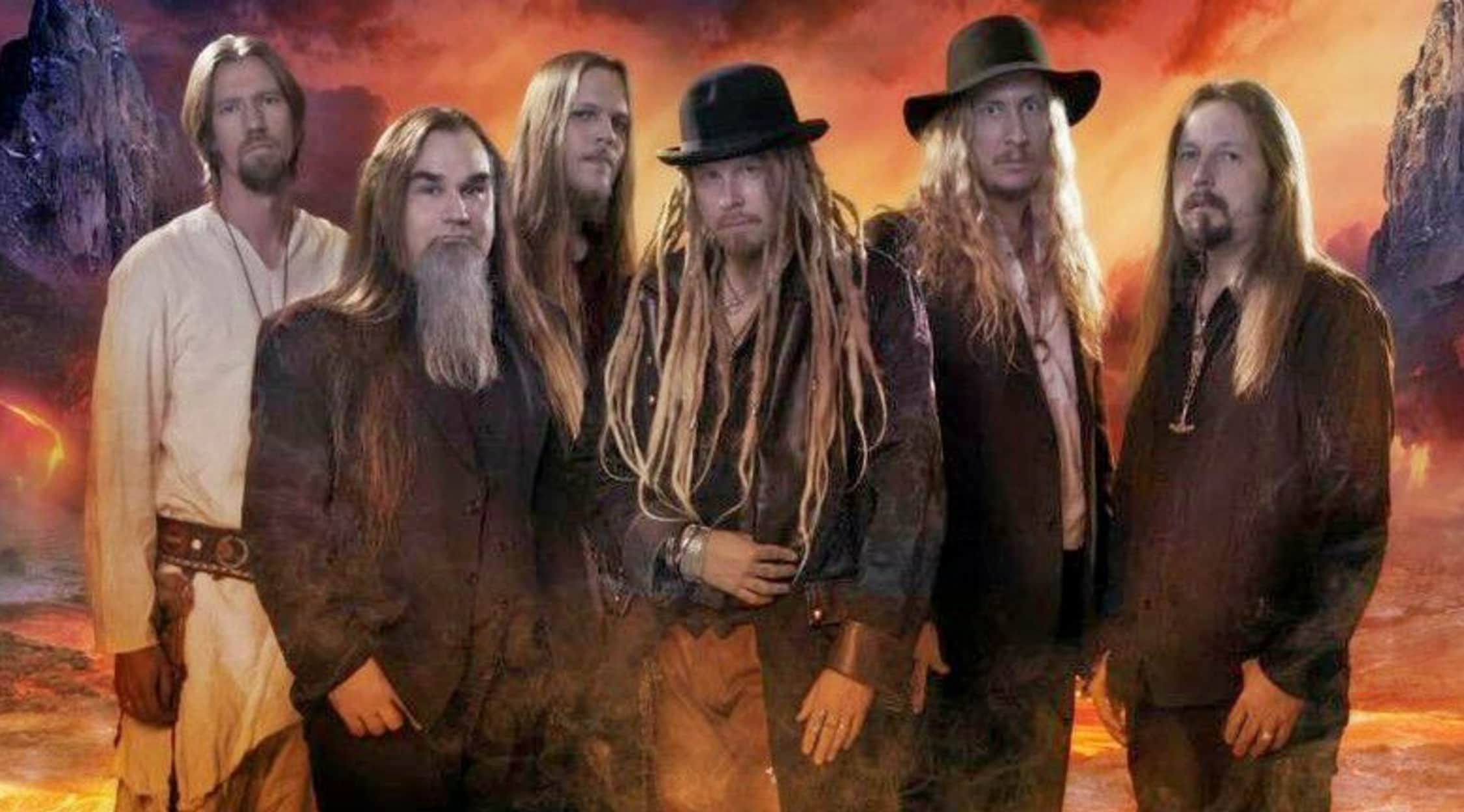 Rovi
Korpiklaani Tickets
Korpiklaani - The 2015 Tour
Finnish folk metal sensations Korpiklaani are back and better than ever, hitting the tour road once again as they ramp up for two exclusive shows across North America. Don't miss out on your chance to catch the Korpiklaani 2015 tour when it makes stops in Minneapolis, MN and Philadelphia, PA. Can't catch Korpiklaani as they bring their unique folk metal sound Minnesota or Philadelphia? Keep calm and keep checking back because Korpiklaani's addictive metal sound is always in high demand, and the band is constantly adding new and exciting performances to their busy tour schedule. Stay up to date on all things Korpiklaani right here at StubHub, your number one resource for all of your folk metal concert ticket needs.
Korpiklaani will be kicking off their 2015 Spring tour with a stop at Minneapolis, Minnesota, where they'll be playing a sure to be sold out show at one of the hottest venues the American midwest has to offer. Korpiklaani will be playing alongside fellow Finnish metalists Ensiferum, and together the duo will be setting flames, fire, and chaos to the MIll City Nights concert hall, located just a stone's throw from the Mississippi River and right in the heart of Minneapolis' vibrant nightlife district. Once they're done bringing Finnish style mayhem and destruction to Minnesota, the band will head eastwards to New England, shaking up the City of Brotherly Love in one of their most exciting North American performances yet. They'll be sharing the stage once again with Ensiferum, making for a double helping of savage Finnish metal calamity that will rain brimstone and fire down on Philly's Theatre of Living Arts.
From the biggest amphitheatres to your favorite local metal concert halls, the Korpiklaani 2015 tour is poised to deliver one of the most exciting folk metal experiences of the decade, with its two exclusive Spring concert performances generating buzz all across the musical spectrum. Be sure to catch the Korpiklaani tour train when it chugs, slays, pillages and burns its way into a venue near you!
About Korpiklaani
Korpiklaani's earliest iterations would grace the music scene in 1993, originally under the moniker of Shamaani Duo, a local Finnish band that was headed by innovative musician Jonne Jarvela. Shamaani Duo would eventually become Shamaani, with the group focusing mostly on folk style music and integrating native Finnish music elements into its song and lyric writing. The band's sound would fuse together modern folk and metal sensibilities with Finnish traditional music, integrating traditional instruments into its music while maintaining addictive modern qualities.
By 2003 the band would officially become Korpiklaani, integrating more thrash and metal sounds into their repertoire, and dropping much of the band's traditional Sami influences. The band's debut album would be a far departure from Shamaani, including not just a shift in sound and instruments but also a shift in lyrical content and songwriting. Their new sound would be described as Korpiklaani frontman Jonne Jarvela as music for old people flavored with heavy metal guitar.
With eight full length releases and a forthcoming ninth album, Korpiklaani's lineup now consists of frontman Jonne Jarvela as well as Matti Johansson, Kalle Savijarvi, Jarrko Aaltonen, Tuomas Rounakari, and Sami Perttula. With over two decades of musical experience, Korpiklaani continues to climb to the highest rungs of folk metal greatness with each and every new release.
Previous Hits
Korpiklaani's debut album, 2003's Spirit of the Forest, would drop on Napalm Records and is considered a quintessential piece of the modern Korpiklaani sound. Written almost entirely by Jonne Jarvela, the album featured guest producer Jay Bjugg in the studio and clocks in at 48 minutes of pure metal madness, including tracks such as "Mother Earth", Wooden Pints", "With Trees", and God of Wind".
Tervaskanto, the band's 2007 release, would again drop in Napalm Records, and the album marks the band's true ascension into the world of commercial success. The album would be their first appearance on the Finnish music charts, eventually hitting the #36 spot, and also made inroads on music charts in Germany and Japan. The album was received positively by critics, with praise from Terrorizer Magazine and a four star rating from AllMusic. Produced by Samu Oittinen and Jonne Jarvela, the album was carried by hit tracks such as "Let's Drink", "Viima", "Misty Fields", and "Running with the Wolves".
The band's 2011 release Ukon Wacka is their most successful release to date. Released on Nuclear Blast Records, the album climbed to #9 on the Finnish record charts and made appearances on the Swiss, Austrian, German, and Japanese music charts. The album would be sung in the band's native Finnish, and featured a lineup that features most of the band's current members. The album spawned two hit singles, "Ukon Wacka" and "Tequila", which blew up metal airwaves all across the globe.
Trivia
Many of Korkiplaani's lyrics are written by poet Tuomas Keskimaki. Keskimaki his lyrics primarily in traditional Finnish.
Korkiplaani is a Finnish word, meaning Forest Clan. The word korpi refers to a forest.
One of the band's most tumultuous lineup shakeups came in 2011, with the departure of longtime member Jaakko Lemmetty. Lemmetty departed the band amicably, citing health issues as the primary motivator for him to leave the group.
The band's forthcoming album Noita is set for a May 5 release. The album will drop just in time for Korpiklaani's 2015 North American tour.
The Korpiklaani Concert Experience
From start to finish, the Korpiklaani concert experience is hard hitting metal experience that blends all the best elements of modern metal with heavy traditional Finnish roots. Whether the band is opening with hit singles such as 2008's "Keep on Galloping" and 2009's "Vodka", or dropping more recent, more refined tracks such as 2012's "Rauta" and "Kunnia", Korpiklaani delivers a breathtaking metal music experience that will change the way you view folk metal forever. Don't miss your chance to catch one of the most longstanding Finnish metal acts in existence, live and in the flesh one of their rare trips across the Atlantic. Get your tickets today!
Back to Top
Epic events and incredible deals straight to your inbox.