We didn't find any Events nearby, but here's what's happening in other cities.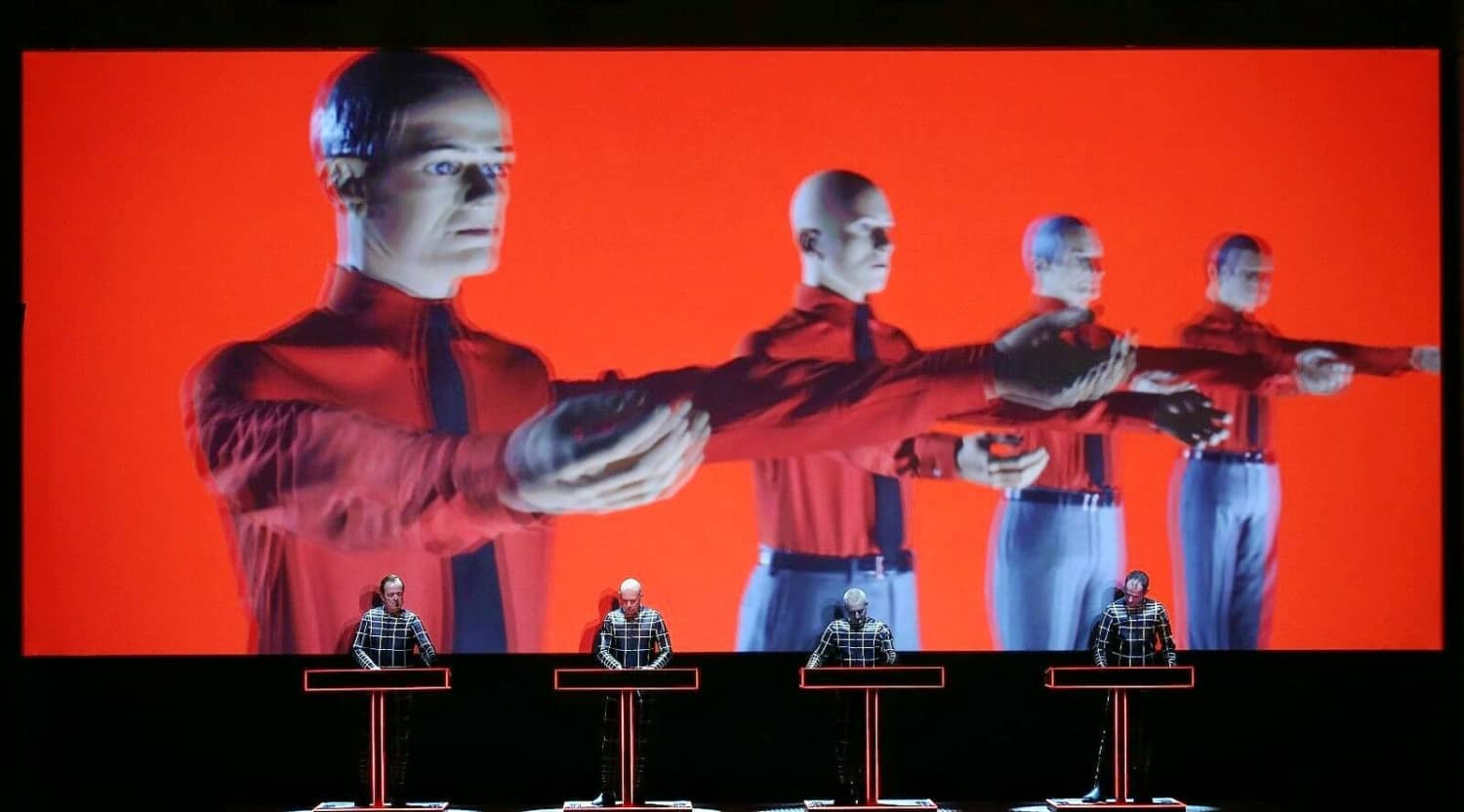 Alamy
Kraftwerk Tickets
Kraftwerk Schedule
Come out and see Kraftwerk in action and you'll definitely be glad that you're not still sitting at home, as this is an internationally celebrated electronica group that you have to see first-hand to truly appreciate. Once you're there watching Kraftwerk take over the stage with their combination of electronic dance music elements, you'll definitely see why people have been pouring in to see Kraftwerk in action. With more than four decades under their belt, Kraftwerk concert tickets have been some of the top sellers in the genre for a long time, and these days the excitement remains palpable every single time they hit the stage.
One look at the concert calendar for Kraftwerk and you'll also see all kinds of opportunities to join in the excitement, as this is a group that heads out to light up audiences quite literally all around the world. Including stops in L.A., San Diego, Phoenix and more, Kraftwerk is likely to take to a concert stage near you sooner or later as the group continues to deliver one unbelievable show after another. When Kraftwerk is taking the concert to the next level with a signature that has fans on their feet, the experience of seeing Kraftwerk in concert will completely speak for itself.
Kraftwerk Background Info
You have to go all the way back to the 1960s to find the roots of Kraftwerk, back in an era when electronica music was very far from the mainstream. Original members Ralf Hutter and Florian Schnider first came together in Dusseldorf and put together the first formation of the group in 1970, ultimately launching onto the scene in 1974 with their popular album "Autobahn." Kraftwerk would stay very popular in the German underground throughout before fully breaking through in 2003, the year that chart-topping album Tour de France Soundtracks first hit stores and airwaves.
But even though their albums have created quite the fan following, it has always been the ability to connect with a live audience that has made Kraftwerk one of the most influential groups in electronica history. In the United States, Kraftwerk has put together quite a few popular tours that have helped to make them one of the best-known German groups on this side of the Atlantic. Although the group has gone through some personnel changes over the decades since it first formed, Kraftwerk concert tickets remain some of the most popular EDM seats in the world as Kraftwerk continues to reinvent the genre as they go.
Kraftwerk Greatest Moments
Doubtlessly one of the most influential pop bands in music history, Kraftwerk really made waves in the United States in the early 1980s, nearly a decade after they emerged as electronica superstars. Playing to a packed house at The Ritz in New York City in 1981, the audience was overwhelmed by Kraftwerk's futuristic vision and signature blend of hypnotic sounds and visuals. Kraftwerk would ultimately earn a reputation for being pioneers in the electronica genre and influenced a wide range of different artists, including hip-hop stars like Afrika Bambaataa. Like many others, Bambaataa connected with Kraftwerk for the first time during that 1981 performance at The Ritz, ultimately leading to direct influence on his early work as a hip-hop pioneer in his own right.
Back to Top
Epic events and incredible deals straight to your inbox.