We didn't find any Events nearby, but here's what's happening in other cities.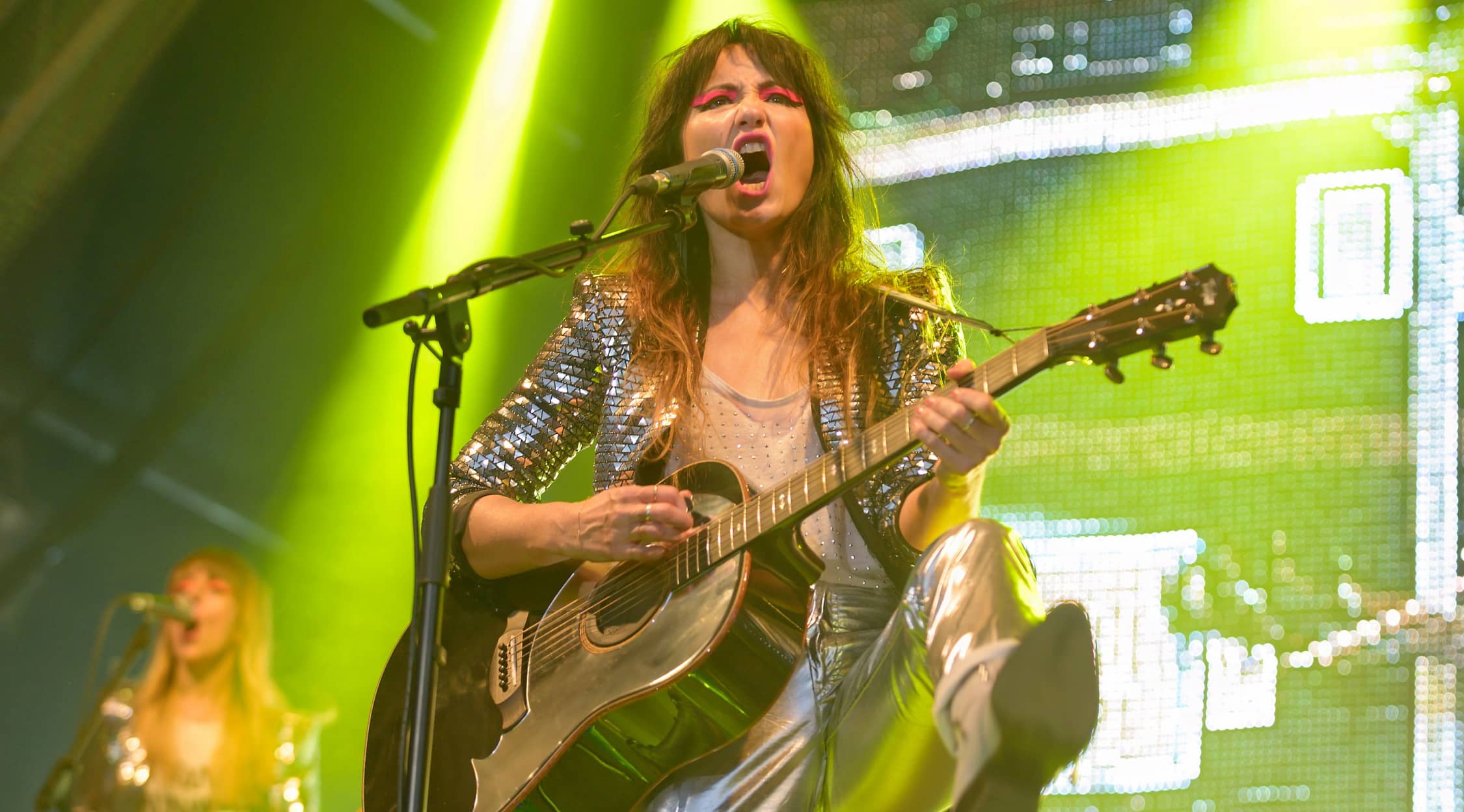 Zuma Press
KT Tunstall Tickets
KT Tunstall – The 2015 Tour
KT Tunstall is heading out to complete yet another set of U.S. tour dates. Don't miss this Scottish singer/songwriter when she arrives at a location near you. Keep up to date on all of the latest tour information on KT Tunstall right here on StubHub – your number one stop for concert tickets on the world wide web.
KT Tunstall's latest round of live performances are some of her most highly anticipated to date. This inimitable artist will be touching down in California, where she will blow the roof off of the house at City Winery in Napa and the Troubadour in West Hollywood. She will be bringing her extensive and impressive repertoire of unforgettable and unique hit songs straight to your ears. Don't miss out on seeing this Scottish phenomenon for one of her rare U.S. tours – get your tickets today!
About KT Tunstall
Hailing from Scotland and born in 1975, singer and songwriter KT Tunstall (KT is not short for anything but an alternate spelling of her birth name Katie) grew up in St. Andrews, a picturesque university town. Partly due to her being adopted at birth, Tunstall's imagination and creative talents flourished from a young age as she fantasized about how her life might have gone in many other directions. Her father, a physicist, would take the young Tunstall and her brothers to the observatory at St. Andrews to watch the sky, thereby stoking her early love for sci-fi and space. It was not until she discovered hair metal through one of her brothers that music really entered her focus, and when it did, her predilection for spacey phenomena was evident in her favorite record, Hunky Dory by David Bowie.
Tunstall started playing music at a young age on the flute and piano, and she learned to sing by playing Ella Fitzgerald albums. In her mid-teens, she started writing her own material. At the age of 16, she taught herself to play guitar and kept on developing her songwriting skills with melodramatic love tunes. She would win a scholarship to a private prep school located in Connecticut, which brought her out of Scotland and St. Andrews. There, she established the Happy Campers, her first band, and loved going to shows by the Grateful Dead and 10,000 Maniacs. Next, she took a course in music at Royal Holloway College in London, and then went back home to immerse herself in the local grassroots music scene that generated bands such as the Beta Band and the Fence Collective. During this time, Tunstall would also listen to a good deal of Billie Holliday, James Brown, and Lou Reed, among others, and had soon established a band with Pip Dylan of the Fence Collective.
A few years later would find Tunstall having returned to London to start writing more material, much of which would show up on her following record. She went into a backwoods studio in Wiltshire along with a minimum of instruments. At the controls was Steve Osborne of U2 and New Order. The final product was her highly polished debut album, Eye to the Telescope, which would appear in the U.K. in January of 2005 on the Relentless label. Showing off her earthy songwriting style, sassy attitude, and soulful voice, comparisons to Kate Melua, Fiona Apple, and Dido abounded. After the release of the album, Tunstall embarked on a pan-European tour, including stops to support Joss Stone and to share the stage with Oi Va Voi. Tunstall felt that an acoustic guitar was, at times, rather limiting, so her live concerts included the deployment of an Akai Headrush foot pedal, allowing her to loop sections continuously and multiple times through spot recording. Thus, Tunstall became her very own one-woman backing band.
The early part of 2006 would see Tunstall's star continue to brighten as Eye to the Telescope was issued in the United States in February. At the Brits, she would win Best British Female Solo Artist. At the same time, her single debut "Black Horse & the Cherry Tree" would continue to perform well on adult alternative radio in the States. That fall saw the arrival of KT Tunstall's Acoustic Extravaganza, which included acoustic songs (both old and new) recorded the Christmas prior along with a bonus DVD of behind-the-scenes songwriting. In 2007, the poppy Drastic Fantastic announced Tunstall's return to the scene. In 2010, she would record her third record, Tiger Suit, at the Hansa studio in Berlin – the same studio in which David Bowie had recorded Heroes. The record would appear in fall 2010. Tunstall followed up with a live document, Live in London, March 2011. Later that year, The Scarlet Tulip EP was issued, which had been recorded with co-producer Luke Bulle in her home studio. After a hiatus from the live circuit, Tunstall went back into the studio towards the end of 2012 to record her fifth record. Invisible Empire // Crescent Moon would appear in June of 2013.
Previous Hits
Since 2005, KT Tunstall has been scoring big pop hits in her native U.K. and abroad. These include her singles "Suddenly I See" (2005) and "Black Horse & the Cherry Tree" (2005), as well as her albums Eye to the Telescope (2006), Drastic Fantastic (2007), Tiger Suit (2010), and Invisible Empire // Crescent Moon (2013).
Trivia
KT Tunstall has composed tracks for several film scores, including "Boy" (The Kid), "1000 Years" (Tinker Bell and the Legend of the NeverBeast), and "Miracle" (Winter's Tale).
The KT Tunstall Concert Experience
Following in a long line of assertive and soulful singer-songwriters, KT Tunstall brings you one of the most memorable and uplifting concerts in the scene – and that's saying a lot. Whether she is starting off with one of her earliest singles like "Suddenly I See" or "Black Horse & the Cherry Tree" or treating you to her newest material, KT Tunstall delivers a live show that will never disappoint. Don't miss out on your chance to see the one and only KT Tunstall live and in the flesh – start planning your KT Tunstall concert experience today!
Back to Top