We didn't find anything nearby, but here's what's happening in other cities.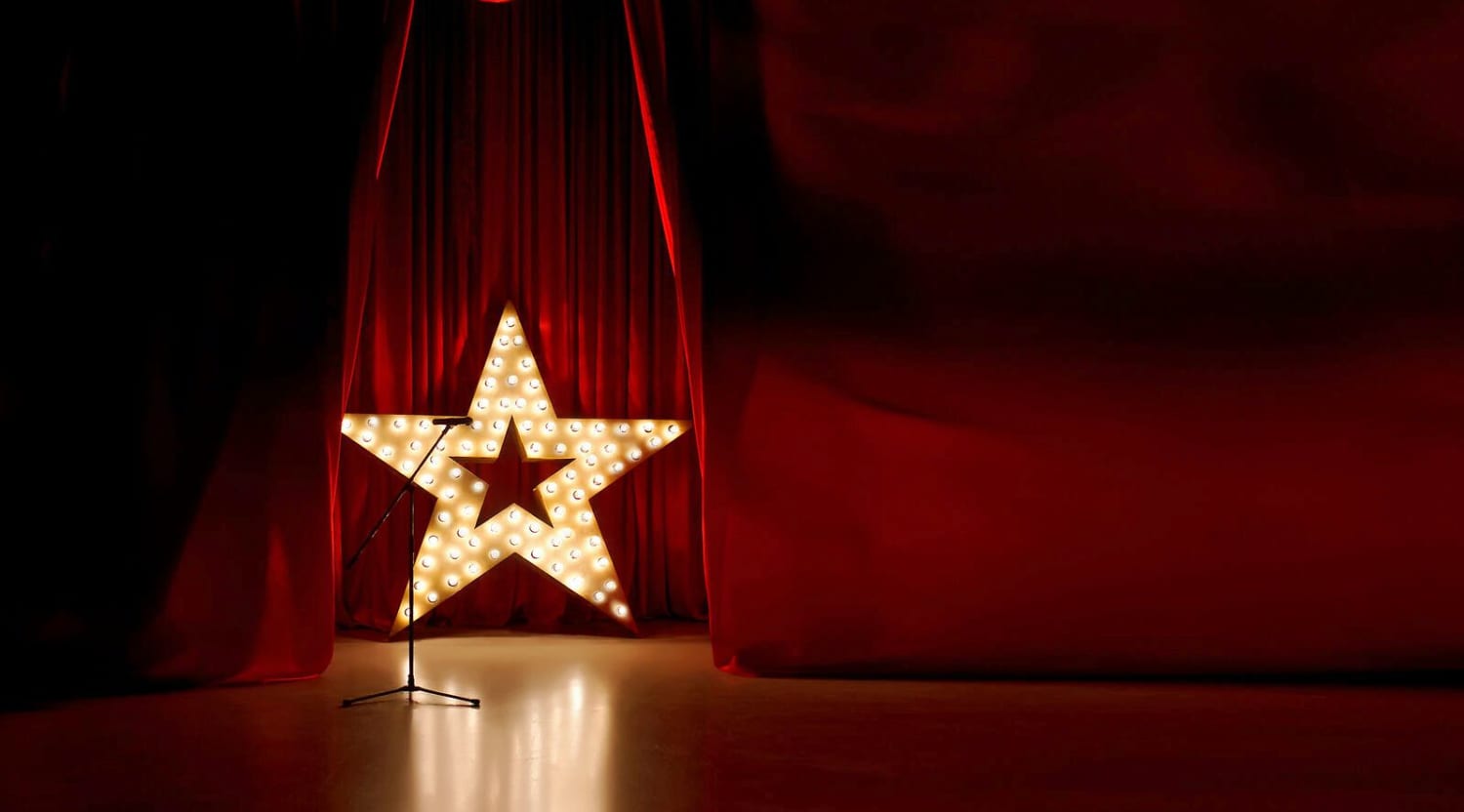 Adobe Stock
Kyan Khojandi Tickets
Kyan Khojandi – a night of never-ending laughter
Prepare for a special evening of smiles and laughter with stand-up comedian Kyan Khojandi. Ever since he started performing on stage, this talented comedian has left full audiences in stitches and then some. This is a show you do not want to miss, so make sure you get your Kyan Khojandi tickets on StubHub early to secure the best seats in the house.
Kyan Khojandi – a comedian with multiple talents
Kyan Khojandi's path to comedy was a windy one. Born in Reims, France, from a French mother and an Iranian father, he started studying music from the age of six, completed his studies in law after school, then studied for three years to become a comedian. Amongst his first successes is a series of appearances in French TV shows 'Le Belattar Show' and 'On Acheve Bien L'info', both of which helped put him in the spotlight. In 2011 and 2012 he co-created a mini-series called 'Bref' with cartoonist Bruno Muschio, in which he was the main actor. The series became a huge success, was shown three times a week during the main news program of Canal+, and its popularity spread thanks to social media and YouTube. In 2013, Kyan Khojandi had his first experience in cinema, playing an extra in the comedy movie 'Casse-Tete Chinois' by Cedric Klapisch, and has since played more prominent roles in over 10 films. He continued creating TV series as well along the way, and one of the longest ones has been 'Bloqués', which was co-created again with Bruno Muschio, as well as rappers Orelsan and Gringe. In addition to his own solo live shows, he has appeared on stage with other comedians such as Florence Foresti, and with musicians such as Orelsan, where he used his music formation to play the viola.
Stand-up comedy at its very best
Kyan Khojandi is no regular stand-up comedian, and getting your Kyan Khojandi tickets will enable you to experience one of his shows. Taking his inspiration from his varied life experience and background, this multi-talented artist will take you on a rollercoaster of laughter and self-evaluation. You will leave the theatre in a cheerful mood and you will be inspired by his thought process. So don't wait any longer, buy or sell your Kyan Khojandi tickets on StubHub for a guaranteed evening of fun and laughter with friends.
Back to Top
Epic events and incredible deals straight to your inbox.