There aren't any Events on the horizon right now.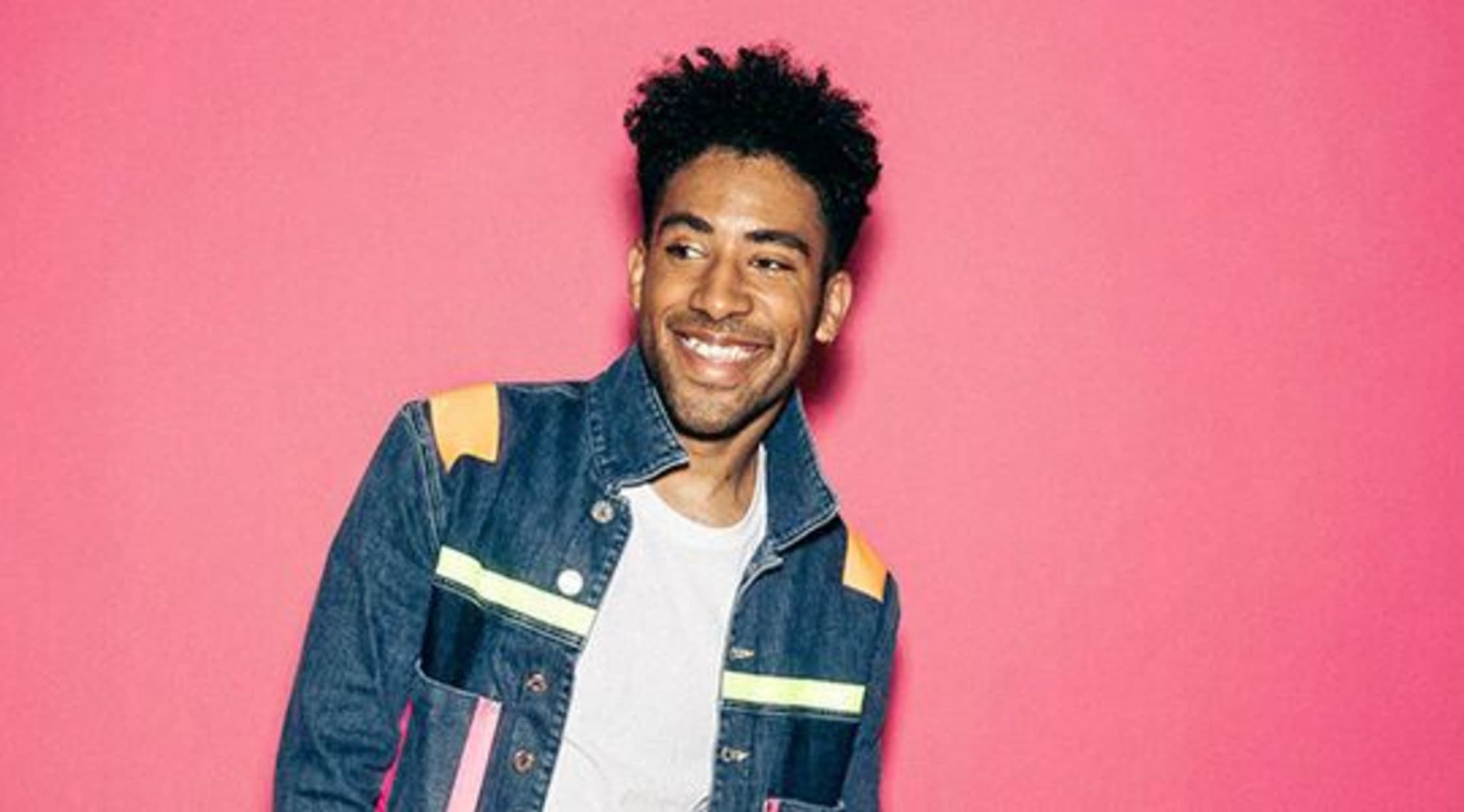 Rovi
Kyle Tickets
KYLE Tickets
The musician KYLE, born Kyle Harvey and formerly called K.i.D., has catapulted to the top of the rap and hip-hop charts in recent years. His style and sound are a far cry from the origins of rap and hip-hop with more upbeat rhythms and positive messages. His beachy, chill vibe resonates with his generation across the globe as well as millions of others older than him. He began making a name for himself in 2013; however, it was his launch of "iSpy" on SoundCloud in 2016 that truly made a name for him as it reached the No. 1 spot on the Hot Rap charts and No. 4 on the Billboard Hot 100.
A Star in the Making
KYLE's unique sound is perfectly reflective of his middle-class upbringing in Ventura, California. While he attempted to dabble in the more hard-lined rap and hip-hop world during his early days, he quickly realized that type of music style simply was not representative and relatable to his actual life. So, he chose to follow the path of artists such as Kid Cudi and Drake rather than the rhymes of a street life. Before he made it big in the US, he was already charting in many other countries, including Ireland and Germany. KYLE has continually utilized social media and streaming platforms as a way to showcase his music far more successfully than many other artists have done in the past. With his SoundCloud release of "iSpy" in 2016, his future in the industry seems likely to remain strong. Some of his most popular songs to date include "King Wavy," "Keep It Real," "iSpy" (featuring Lil Yachty) and "Playinwitme." The song "iSpy" has provided him with the most success by far with a double-platinum distinction and well over 300 million YouTube views as of mid-2019. He continues to perform collaborations and features with a wide array of rap and hip-hop artists. And he has even contributed to a song, "Moment," that has been featured on a Netflix film called The After Party.
Where can I buy KYLE tickets?
Get KYLE tickets today at StubHub to hear his unique and distinctive musical stylings live.
What's the best way to describe the KYLE sound?
KYLE has been described as a happy and upbeat rapper and hip-hop artist. While he does reach into his soul for material and write lyrics about internal conflict, his rhythm and beats can generally be described as fun and lighthearted. Some people might describe his sound as island hip-hop and pop-rap with the voice of a laid-back surfer and lyrics of a middle-class upbringing with a sense of humor.
Does KYLE have any song collaborations?
KYLE songs are filled with dynamic collaborations from both his initial harder rap and hip-hop pieces to his more laid-back rap and hip-hop creations. Such collaborations include 2 Chainz, Sophia Black, Chance the Rapper, Kehlani, Khalid, Lil Yachty and many more.
What can I expect at a KYLE concert?
A KYLE concert has a contagious energy that will have everyone dancing with the help of his unique blend of singing and rapping. A live KYLE performance will include a DJ alongside various instruments. Many critics claim that, during his live performance, you will experience KYLE's true nature and power as a vocalist that is often masked in a recording.
What are some of the venues where I can expect to see KYLE?
You can experience a live KYLE performance all over the world in venues that are engaging and interactive, including The Republik, Stream Hall, The Warfield, Club Red, Buckhead Theatre, The Underground and the Union Transfer.
Who are other artists similar to KYLE?
KYLE has been compared to a number of different artists, including Drake, Kid Cudi, Logic, G-Easy, Travis Scott, Trinidad Cardona and CJ Flemings.
Back to Top