LA BOHEME WICHITA
La Boheme Wichita Tickets
We didn't find anything nearby, but here's what's happening in other cities.
There aren't any events on the horizon right now.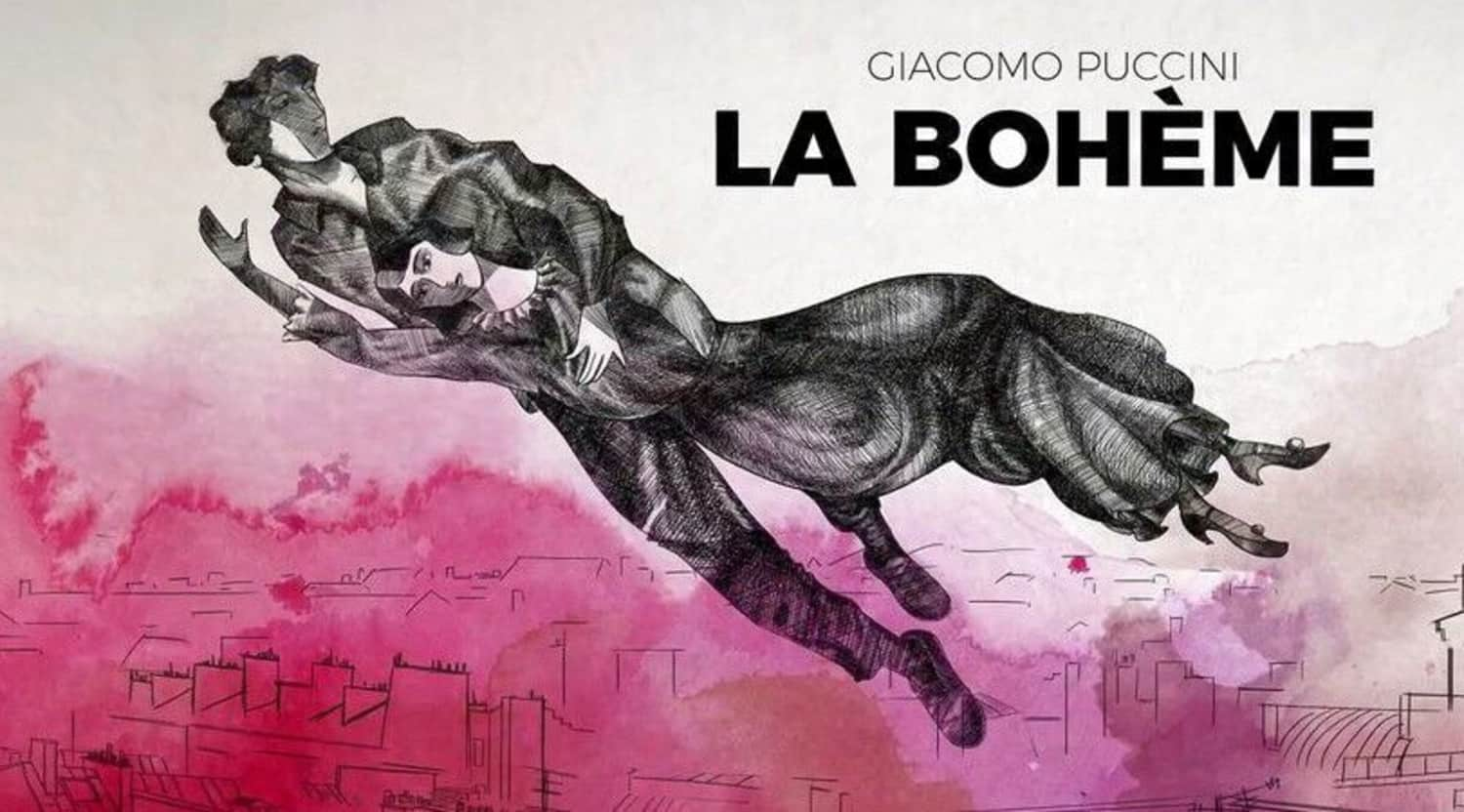 La Boheme Wichita Tickets
La Boheme tour dates
La Boheme is a classic opera by Giacomo Puccini, written in 1896 but set in the 1830s in Paris, France. The story takes place on Christmas Eve; in their miserable one-room attic apartment, a freezing pair of friends burn a manuscript for heat. The poet, Rodolfo, and the painter, Marcello, are trapped in desperate poverty. When their roommates show up with food, wine, fuel and cash they've earned from playing music to a dying parrot, they (along with their landlord, Benoit) get a little tipsy.
After Benoit brags a bit too much, the crew kick him out. Three of the friends decide to go out to eat, but Rodolfo stays behind. Enter Mimi, who has come to have her candle lit. After Rodolfo lights her candle, the couple leaves hand in hand to meet the rest. Marcello's ex-lover, Musetta, arrives with her current boyfriend, who she is clearly unhappy with. She sends her boyfriend off on an errand and makes a play at Marcello.
Months later, Musetta bursts into the small apartment with news that Mimi is desperately ill. Once they have helped her up to their apartment, several of them leave to pawn their belongings so they can buy Mimi medicine. As her condition worsens, Mimi and Rodolfo think back on the beginning of their relationship.
La Boheme Wichita Tickets
The Century II Performing Arts and Convention Center in Wichita, Kansas, is the largest entertainment venue of its kind in the city. This uniquely styled building is a circle with a shallow domed roof, designed in the spirit of Frank Lloyd Wright's unusual creations. Opened in 1969, this historic performing arts center is the masterpiece of the community, functioning as a hub of entertainment as well as a space for business meetings. Additionally, it is the home of the Wichita Symphony Orchestra, Music Theatre of Wichita, Wichita Grand Opera and Music Theatre for Young People.
La Boheme Trivia
The enormously popular musical Rent was based on La Boheme.
La Boheme has a missing act. The librettists prepared an act in which the four Bohemians go to a party at Musetta's home. Musetta introduces Mimi to a Viscount, and the pair dance. Rodolfo is jealous and enraged. However, Puccini decided not to include this act in the final version.
La Boheme was originally based on a book by Henri Merger, called La Vie de Boheme, which was published in 1951.
Back to Top
Epic events and incredible deals straight to your inbox.