There aren't any Events on the horizon right now.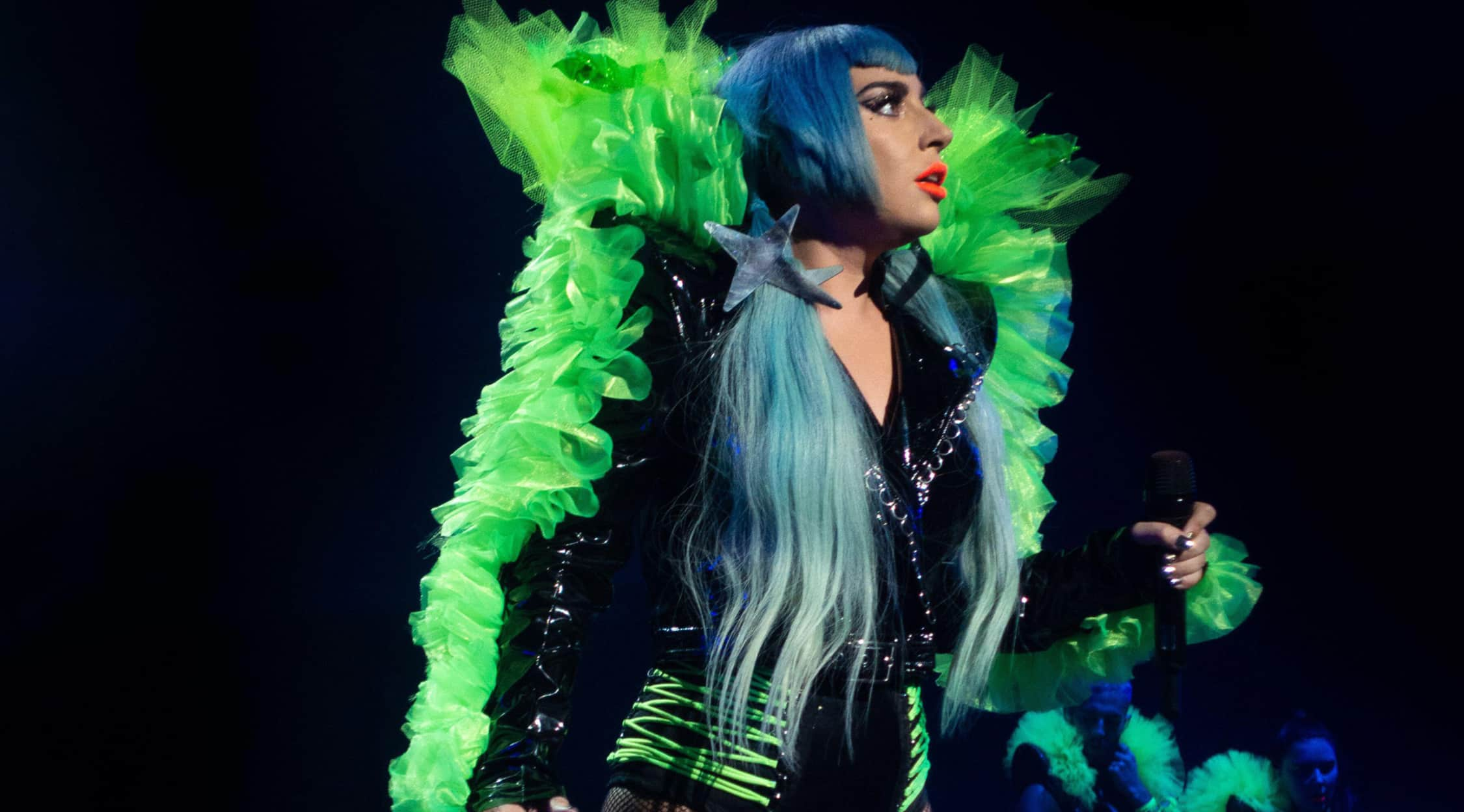 Alamy
Lady Gaga Tickets
Stefani Joanne Angelina Germanotta, aka Lady Gaga, is an artistic powerhouse and a testament to the power of perseverance. Her first years in the music business were rocky, and Gaga's label dropped her after only three months. But she didn't let those early setbacks slow her down; she pushed through and now, she's one of the world's most beloved performers. As a singer, songwriter, actress, and activist, Gaga has amassed a fiercely loyal fan base that's catapulted her work to the top of the charts. And with Gaga, it's not all performative smoke and mirrors — the singer is known for her musical versatility and passionate advocacy of LGBTQ+ rights. In 2012, she founded the Born This Way Foundation, which aims to "[demonstrate] the power of kindness to impact well-being, [validate] the emotions of young people everywhere, and [eliminate] the stigma surrounding mental health." In addition to her impressive philanthropic work, Lady Gaga has won piles of awards over the years for both her pop music and her jazz collaborations with American icon Tony Bennett, including MTV Video Music Awards and Grammy Awards. And if that's not enough, Time Magazine has crowned her one of the 100 most influential people in the world on multiple occasions. With well over 120,000,000 records sold, Lady Gaga ranks as one of the best selling musical artists of all time. The next time you're ready for a stellar live performance, put your paws up and find your Lady Gaga tickets at StubHub!
Lady Gaga FAQs:
Is Lady Gaga Currently on Tour?
Lady Gaga postponed her Chromatica Ball tour until 2022. When the tour officially launches, she'll be performing in the UK, France, Canada, and the United States.
How Long Is a Typical Lady Gaga Concert?
Lady Gaga gives her fans a jam-packed show, typically lasting about two hours and fifteen minutes.
What Are Some of Lady Gaga's Greatest Hits?
Lady Gaga has had many hits over her career, but some of her best loved songs include "Paparazzi," "Bad Romance," "Poker Face," "Born This Way," and "Speechless."
Which Artists Are Similar to Lady Gaga?
Gaga fans might also like to listen to music by Madonna and Kesha.
How Can I Find Affordable Lady Gaga Tickets?
StubHub makes it easy to find the Lady Gaga tickets you want at a price you'll love. Simply set a price alert, and we'll notify you the moment tickets in your budget are available.
Where Can I Purchase Lady Gaga Tickets?
You can buy Lady Gaga tickets right here at StubHub! We make it easy for you to get the best seats in the house. Set a price alert to find tickets in your budget, check out the view from each seat before you buy, and score the best tickets the moment they're available.
How Do I Sell Lady Gaga Tickets?
Can't make the event? We've got you covered. Just click right here, upload your tickets to StubHub, select a price with the help of our Pricing Assistant™, and then kick back and relax as buyers come to you. It's quick, easy, and secure, and you'll receive payment directly from StubHub.
What Happens if My Concert Is Canceled?
If a concert is canceled, we'll give you a StubHub credit for 120% of the amount you paid. You can use it for any live event on our site in the same currency..
Prefer a cash refund instead? No problem. Simply go to your StubHub Wallet and click the 'Request cash refund' button on the appropriate credit. We'll process the refund to your original payment method within 30 days. Read more about our event cancelation policy.
What Happens if My Concert Is Rescheduled?
If an event is rescheduled or postponed, your ticket will be good for the new date. If you can no longer attend the event, you can relist your tickets, and we'll waive the selling fee.
Back to Top