We didn't find any Events nearby, but here's what's happening in other cities.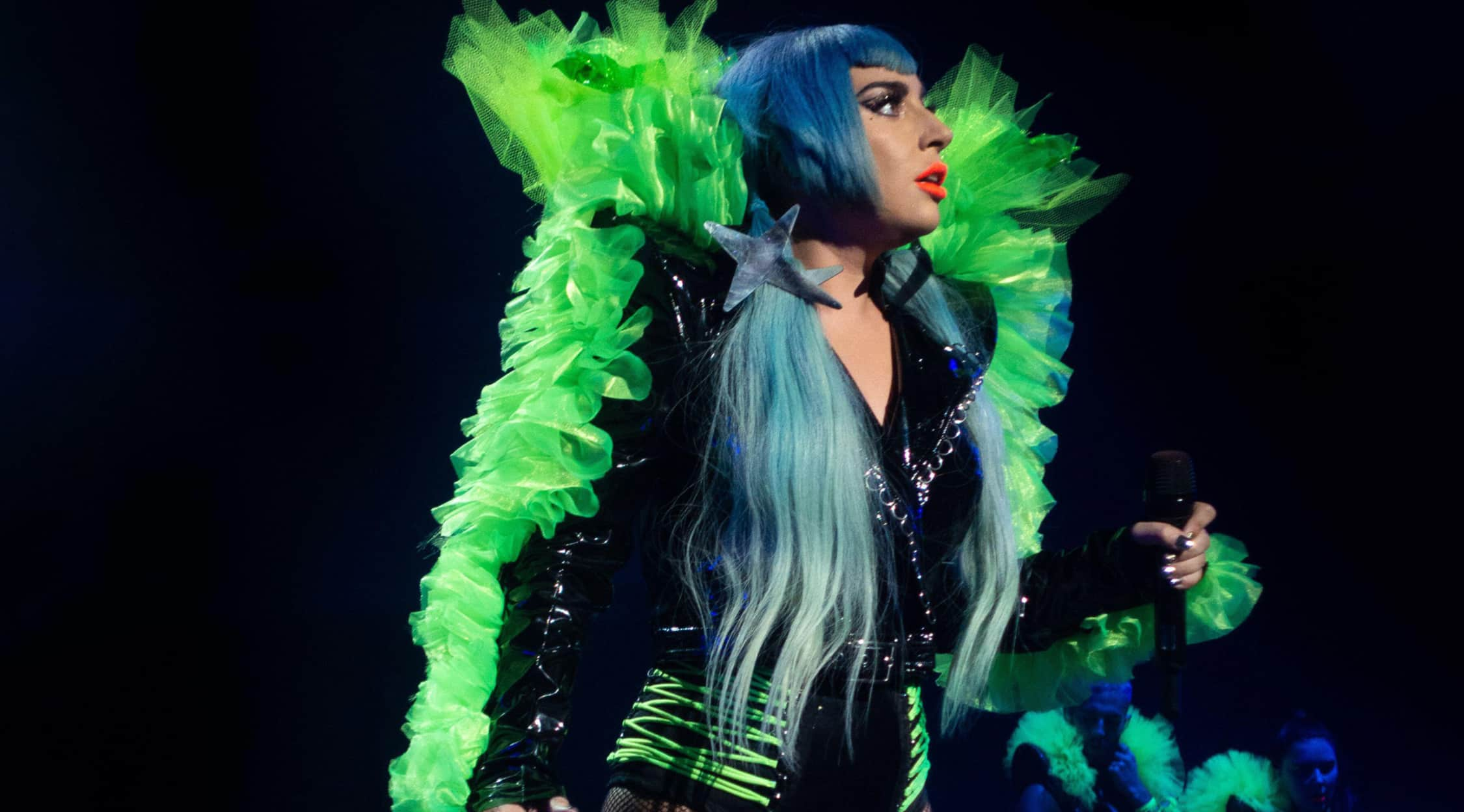 Alamy
Lady Gaga Tickets
Lady Gaga Tickets
In a game of Trivial Pursuit, the question "Who is Stefani Joanne Angelina Germanotta?" might stump the uninitiated. However, for true fans, there could be only one answer: Lady Gaga or just Gaga. Since debuting her first album The Fame in 2008, Lady Gaga has taken home nine Grammy Awards, three Brit Awards, 13 MTV Video Music Awards and the inaugural Songwriters Hall of Fame's Contemporary Icon Award. To date, Lady Gaga has released five studio albums and one movie soundtrack album for A Star is Born, a film she starred in with Bradley Cooper. Gaga's live performances are emblematic of the artist herself: They are eccentric, eye-catching and memorable.
The Many Faces of Gaga
Lady Gaga has sold an estimated 27 million albums 149 million singles worldwide. Of her singles, her songs "Poker Face" and "Bad Romance" have been awarded a Digital Diamond certification from the Recording Industry Association of America, which means that those songs have sold 10 million units or more. As a singer, Gaga has taken part in many TV performances, including the Academy Awards, the American Music Awards and the Grammys. However, she's much more than just a singer. She was nominated for an Oscar in her work in A Star is Born, and she holds multiple Guinness World Records, including records for "Fastest Selling Single on iTunes, the "Most Weeks on U.K. Music Charts," (154 consecutive weeks) and "Most Searched for Female on the Internet."
Where can I buy Lady Gaga tickets?
StubHub, the biggest ticket marketplace in the world, has tickets to Lady Gaga's shows. It takes just a couple of minutes to purchase tickets to one of her shows via your laptop, PC or mobile phone.
Where does Gaga play in concert?
Having done five world tours, Gaga has played in concert and music halls around the globe. Her shows feature plenty of spectacle and have been called "traveling museum" shows. Large picture frames, cave entrances, and catwalks count as just a few of the elements fans might see in one of Lady Gaga's shows. Gaga has also taken part in residency shows in Las Vegas at the Park Theater at Park MGM and in New York as well as festivals and live TV performances.
Will Lady Gaga tour in 2019?
Currently, Gaga has a concert residency in Las Vegas. This extended concert run began on December 28, 2018, and will go until May 16, 2020. Fans can catch two different shows. The Jazz and Piano show features Gaga singing songs from The Great American Songbook. Concert-goers will be treated to Gaga singing songs made famous by some of her idols, including Etta James and Billie Holiday. Enigma allows Gaga to amp it up a bit. The show is touted for its theatricality and features many of Gaga's best-known hits.
What are some of the songs on her setlist?
Setlist songs for Enigma include "Just Dance," "Poker Face," "LoveGame," "Dance in the Dark," "Beautiful, Dirty, Rich," "Paparazzi," "Aura" and more.
What are some of Lady Gaga's most popular songs?
Snappy tunes like "Bad Romance" and "Poker Face" made Gaga a sing-along favorite among radio station fans. But her roster of popular songs extends far beyond that. Some of her most well-known songs include "Telephone," "Monster," "Alejandro," "Paparazzi," "Yoü and I," "Speechless," "Edge of Glory" and "Shallow," the ballad from A Star is Born
Which artists are similar to Lady Gaga?
Gaga fans might also like to listen to music by Madonna and Kesha.
Back to Top