There aren't any Events on the horizon right now.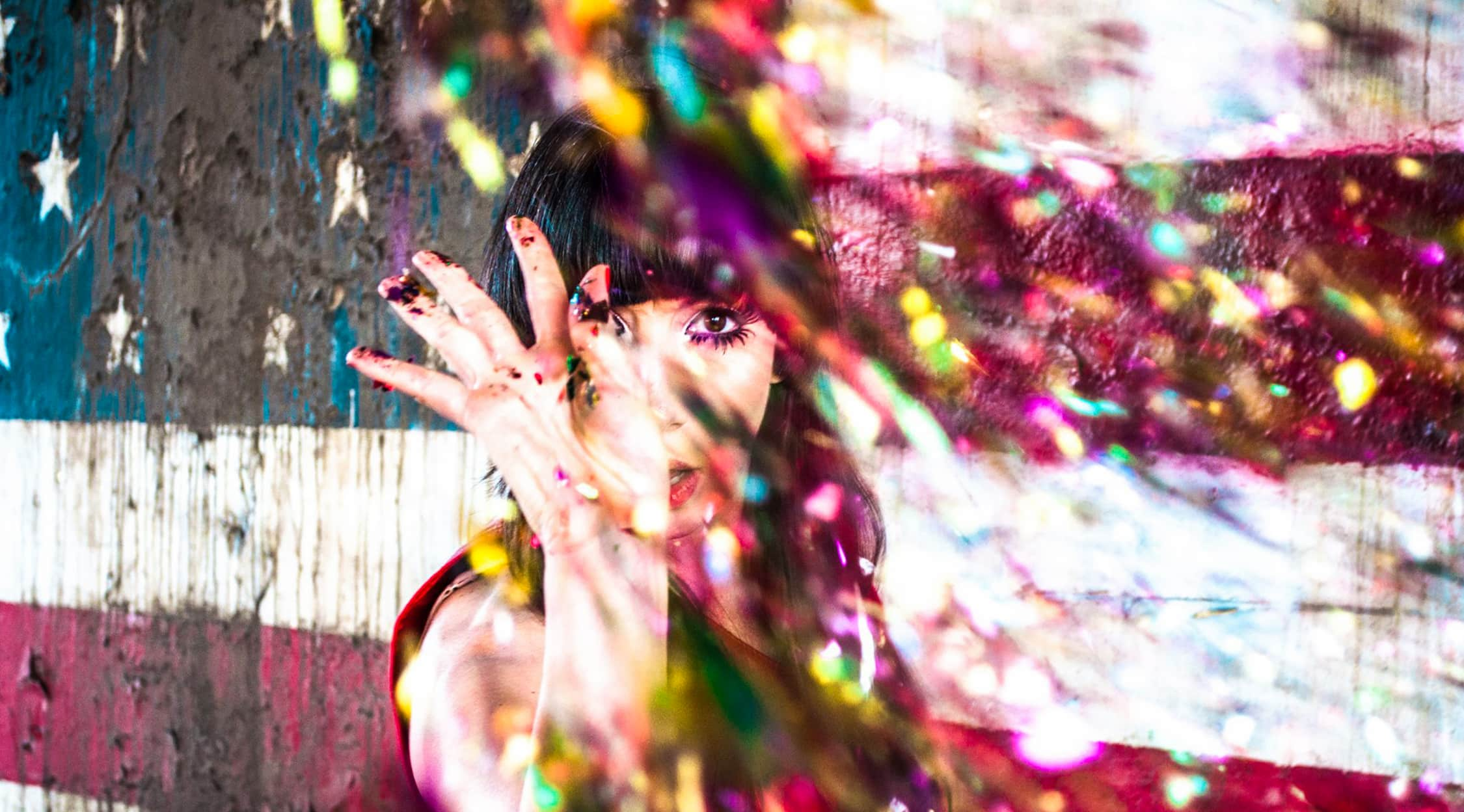 Rovi
Lady Starlight Tickets
Lady Starlight Sets Out on Her Own
Lady Starlight is already a living legend. She created Lady Gaga's brand with the pop star, and they still perform outrageous multimedia, performance art projects together regularly. She also has a stellar solo career as a vinyl DJ who specialises in rock and metal.
Schedule
Starlight tour dates spring up all over the world. She will be playing at Prater Dome in Vienna, at The Cavalli Club in Milan, at Sutton Club in Barcelona, and at Metropolis in Newcastle Upon Tyne, all within days of each other.
Trivia
Lady Starlight's real name is Colleen Martin. In addition to her musical career, she has a secret life as a Mac Cosmetics MAC PRO makeup artist. Interestingly, she actually studied philosophy in college, and has a second degree from the Fashion Institute of Technology. Her stage name is a reference to Sweet's song "Lady Starlight." In 2008, L Magazine nominated her as the "Best Go Go Dancer and Burlesque Performer" in New York City; sadly, she didn't win that unique honour, though she was voted the "Best Female Hard Rock DJ."
Singer
Starlight grew up in upstate New York and moved to New York City when she was 26, in 2001. She became good friends with Lady Gaga after they met at a party in Manhattan, and they began hosting a weekly party called "New York Street Revival and Trash Dance." Together, they would dress up in outrageous costumes and perform songs from the '70s and '80s -- a mix of forgotten pop tunes and bizarre covers of well-known material.
Starlight is a writer and rock historian, but she's best known for her vinyl DJing and an encyclopedic knowledge of early metal and rock. As Marek Stevens of Vice writes: "It's no exaggeration to say that Starlight is probably the best metal DJ in the world." She has performed with acts including Thin Lizzy, Iron Maiden and Judas Priest.
Breakthrough
Lady Starlight's breakthrough occurred after her best friend, Lady Gaga, became a worldwide sensation. In 2007, they went on a world tour called Lady Gaga and the Starlight Revue, in which Lady Starlight would DJ old glam vinyl records between Lady Gaga's songs. They also played a legendary set together at 2007's Lollapalooza, which was tremendously popular and directly led to Starlight's current status as a fashion and music icon.
Hit Albums
Starlight makes her unique DJ mixes of classic glam, metal and rock available for free on her popular Soundcloud page. She doesn't sell her albums, but it is possible to grab fashion merch from her website or live at her shows. She spins from hit albums from groups including Metallica and Judas Priest, as well as obscure records from New York's No Wave movement of the late '70s and early '80s.
Show Experience
Lady Starlight puts on an absolutely unforgettable show. She gets rave press for her ability to pump up any crowd, particularly as an opening rabble-rouser on tours such as Lady Gaga's ARTPOP Ball and The Monster Ball tours. Her shows feature light displays and outrageous flashes of theatre inspired by her background as a performance artist. She describes her DJ shows by writing: "at home in stadiums, festivals or playing clubs, Starlight is changing the way people view the Rock DJ." Fans with Lady Starlight tickets are guaranteed an all-sensory spectacle experience. The crowds at her shows dance like wild and she encourages an unmatched level of partying. As Lady Gaga's inspiration and one of her oldest friends, it's safe to say that Starlight knows how to put on a party.
Back to Top
Epic events and incredible deals straight to your inbox.