We didn't find any Events nearby, but here's what's happening in other cities.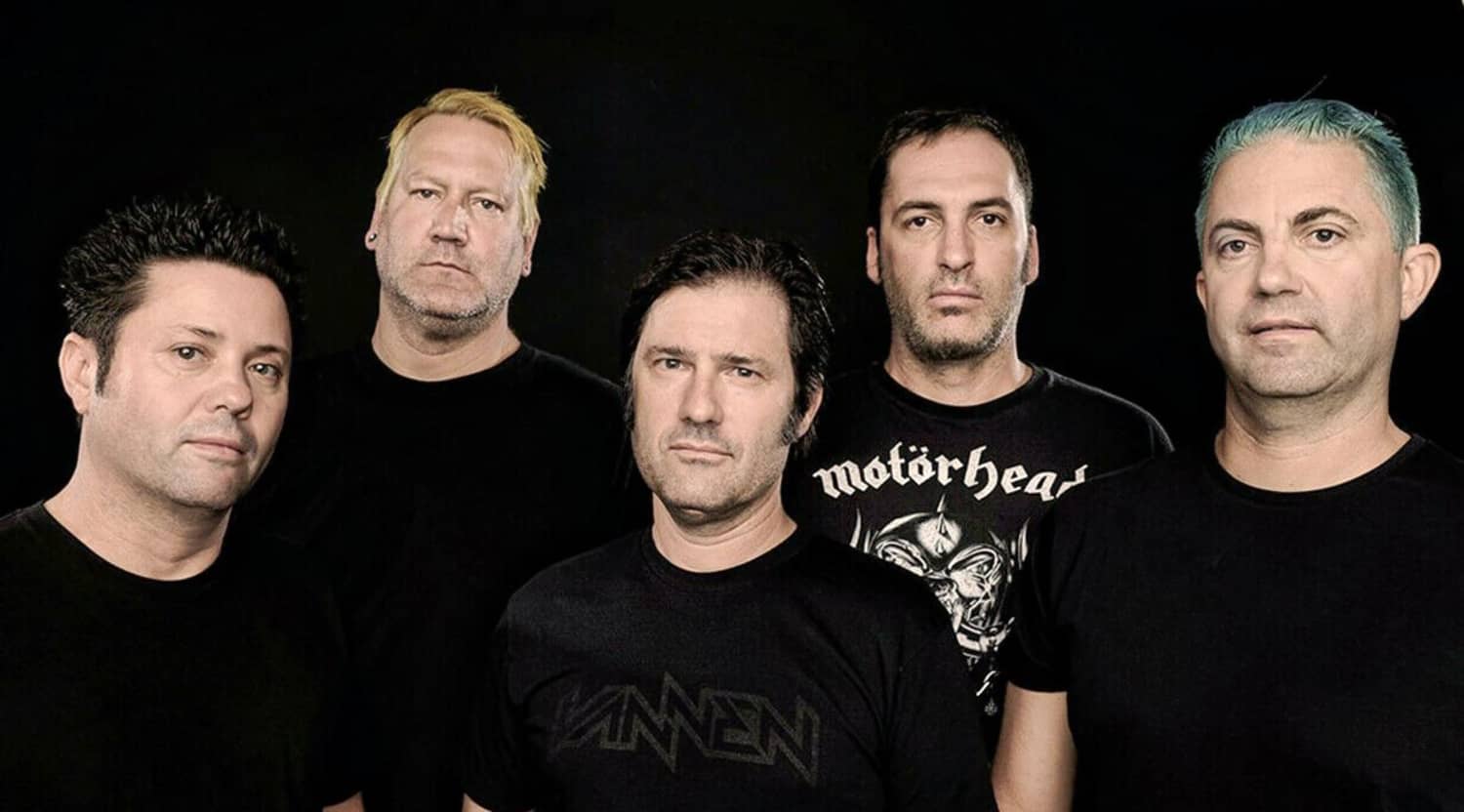 Rovi
Lagwagon Tickets
Lagwagon Concert Schedule
One of the most influential punk rock outfits of the Nineties, Lagwagon, is gearing up for another round of highly anticipated shows, and you could score a spot in the audience thanks to StubHub! Since forming in 1990 in Goleta, California, Lagwagon has been wowing fans with their infectious punk rock anthems, and it's safe to say that this lively punk band has been a driving force in the genre for over two whole decades. While Lagwagon has gone on several breaks and hiatuses over their lengthy career, this awesome band is now back in action and is ready to bring you an awesome rock show!
Starting in November, Lagwagon will be hitting the road and stopping in cities all over the US, such as San Diego, San Francisco, Santa Ana, Chicago, Cleveland, Detroit, New York, Philadelphia, Ashbury Park, and Denver. This exciting lineup of shows already has punk rock lovers itching with anticipation, as Lagwagon has been known to put on a wild and unforgettable show that ignites an unstoppable energy in all of their audiences. So don't miss out on what is sure to be the best punk rock show of the season and grab your Lagwagon tickets right here on StubHub!
Lagwagon Background
Lagwagon was formed in 1990 in Goleta, California, and the current lineup consists of Joey Cape, Chris Flippin, Joe Raposo, Chris Rest, and Dave Raun. After performing numerous local shows and gaining recognition in the underground punk rock scene, Lagwagon signed to Fat Wreck Records in 1992. That same year, they released their debut album, Duh, a record that firmly established Lagwagon as one of the most exciting new punk rock bands in the music scene. Because of the growing popularity of punk rock during the '90s, Lagwagon started attracting a great deal of interest from major record labels, yet Lagwagon kept turning their offers down because they preferred to stick with an independent label and to have more control over their creativity.
All throughout the '90s, you could find Lagwagon either recording awesome new punk rock songs of performing high-energy shows around the world. In 2000, however, the band decided to go on an indefinite hiatus, and most of its members embarked on side projects during this time. Two years later, the band was back together, and they immediately started writing new music, much to the excitement of their fans. Not only was their original and extremely loyal fan base excited about Lagwagon's new music, but they also found countless new fans after returning from hiatus. Soon, Lagwagon was back and front and center in the punk rock world. No matter where they performed, their fans couldn't get enough of their enthusiastic and electrifying shows, and they continued to cement their place in punk rock history as one of the most groundbreaking figures in the genre.
To this day, Lagwagon is viewed as a primary catalyst for the punk rock explosion of the Nineties, paired with bands like Greenday and The Offspring. These punk rock legends have earned their stellar reputation through decades of heavy touring and awesome albums, and now you have the chance to see them perform their biggest hits live in concert! When Lagwagon steps out on stage at a concert venue near you, make sure that you have your spot in the audience by grabbing your tickets on StubHub! You can also sign up for event alerts from StubHub so that you are one of the first to be notified when Lagwagon schedules another show in your area! Don't miss out on another incredible punk rock show and grab your Lagwagon tickets on StubHub today!
Biggest Hits
Lagwagon has released eight studio albums since forming in 1990, including Duh (1992), Trashed (1994), Hoss (1995), Double Plaidinum (1997), Let's Talk About Feelings (1998), Blaze (2003), Resolve (2005), and Hang (2014). They have also cranked out countless hit punk rock anthems, including songs like "Island of Shame", "Razor Burn", "Falling Apart", "Heartbreaking Music", ""Violins", and "Owen Meaney".
With so many hit punk rock tunes in their repertoire, you can definitely count on Lagwagon to put on an unforgettable show. Don't miss out and grab your tickets right here on StubHub!
Trivia
The band chose the name "Lagwagon" because Joey Cape's mother was always late picking him up from school, and he had dubbed her car the "lagwagon".
The Experience
Do you miss great Nineties punk rock like the rest of the punk rock fans in the world? There's no doubt that the Nineties churned out some of the biggest names in the history of punk rock, and Lagwagon was definitely one of the most prominent punk rock groups on the scene during that time. Now you can see them rock out live in concert as they head out on yet another highly anticipated tour—just grab your tickets on StubHub today!
Back to Top
Epic events and incredible deals straight to your inbox.