We didn't find any Events nearby, but here's what's happening in other cities.
Lake Street Dive tour venues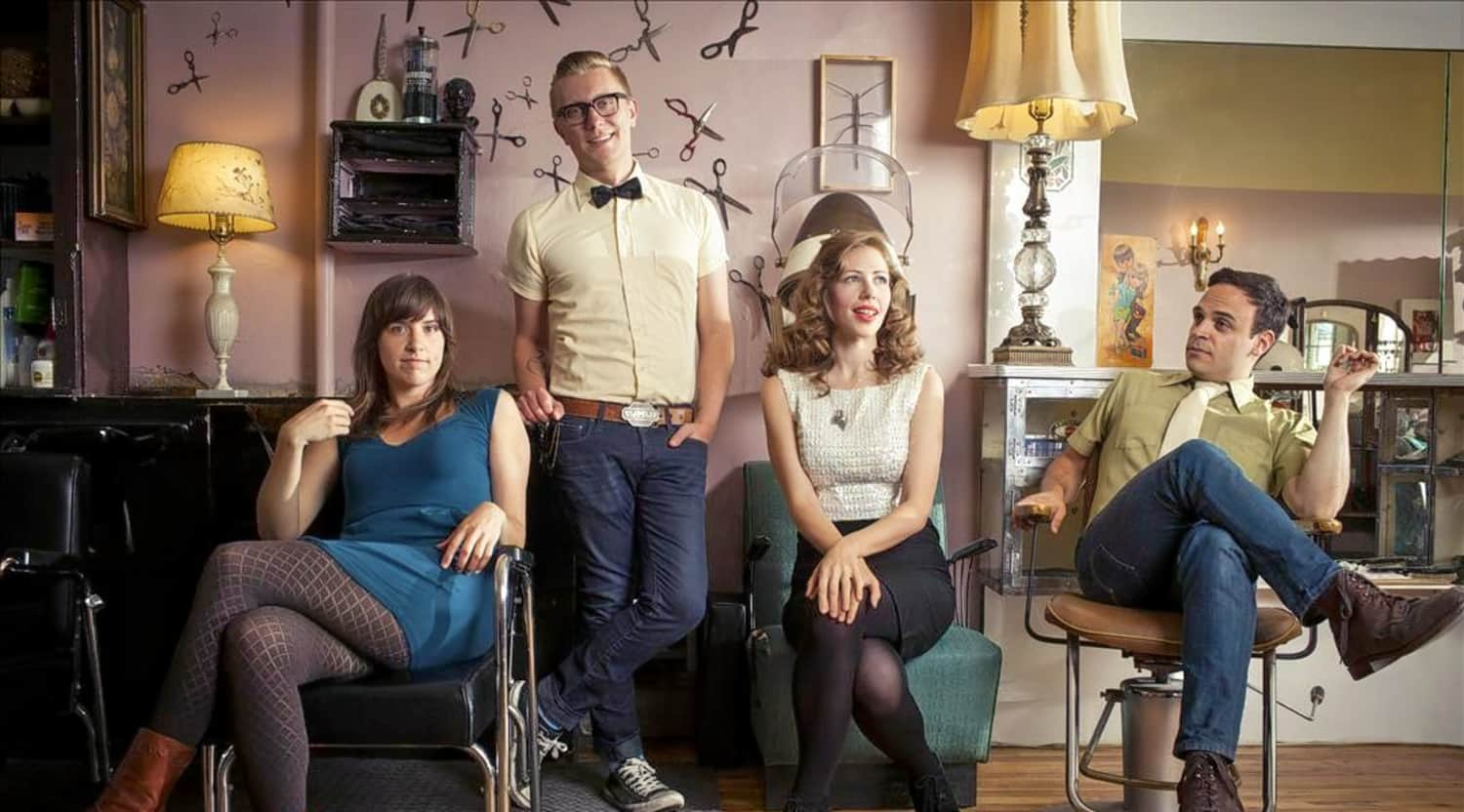 Rovi
Lake Street Dive Tickets
Lake Street Dive Tickets
Lake Street Dive is a Brooklyn-based band specializing in multi-genre music, including southern rock, alternative jazz, folk rock, indie pop and blue-eyed soul. The band debuted in 2004 and tours in Australia, Europe and the US. Each of the band's members grew up in musical families and was playing classical instruments at a young age. As a group, the band attributes its musical influences to its parents. Before forming a group, each member of the band had begun to take on a bluesy jazz sound to the music it individually created.
How the Lake Street Dive Got Its Name
Lake Street Dive has a unique name created by frontwoman Rachel Olsen. There's an interesting story about the concept of the band. Before settling on being a multi-genre band, the band wanted to be a "free country band." As a free country band, the group would concentrate on playing country music, but only for free. Before creating the band, Olson played tons of dive bars in her hometown of Minneapolis, especially on Lake Street. The band's name is a tribute to the years of playing dive bars before becoming successful.
Where can I buy Lake Street Dive tickets?
Whether you want to see Lake Street Dive perform live at a small venue or a large folk music festival, you can get your tickets at StubHub. StubHub is a safe place to get tickets to events around the world because your ticket purchase is backed by its FanProtect guarantee.
Who are the members of Lake Street Dive?
The lead singer of Lake Street Dive is Rachel Price. The ensemble includes Mike "McDuck" Olson on trumpet and guitar, Bridget Kearney on upright bass, Mike Calabrese on drums and Akie Bermiss on keyboards.
Who does Lake Street Dive tour with?
Lake Street Dive has several associated acts that tour with the group. The band also participates in many musical festivals with several big names in the industry. Bands and artists the group tours with include Yola, The Suitcase Junket, Darlingside, The Avett Brothers, Trampled by Turtles, Steve Earle, The Marcus King Band, Wilder Woods, Madison Cunningham and Meadows. As part of a festival set, the band is associated with Sheryl Crow, Kacey Musgraves and several others.
Is Lake Street Dive coming to a city near me?
Lake Street Dive has a long list of tour dates scheduled in the US, Australia and Europe. Cities scheduled for tour stops include Newport, R.I., Pittsburgh, Lexington, Ky., St. Louis, Jackson, Wyo., Berkeley, Calif., Phoenix, Los Angeles, Santa Barbara, Calif., Nashville, Richmond, Va., Toronto, Canada, and Riviera Maya, Mexico.
What songs should I expect to hear at a Lake Street Dive concert?
Lake Street Dive has been creating new music for more than a decade. Popular music you may hear at a Lake Street Dive concert includes "Good Kisser," "I Can Change," "What I'm Doing Here," "Shame, Shame, Shame," "Baby, Don't Leave Me Alone," "You Go Down South," "Better Than," "Musta Been Something," "Mistakes" and "You are Free."
How long should I expect a Lake Street Dive live performance to last?
When you're going to watch Lake Street Dive play and you want to know how long the concert will be, you need to check and see whether there will be special guests. A normal concert will last anywhere from two to four hours in length. If special guests are included with the concert lineup, you can expect each one to play at least 30 minutes to one hour. If there is more than one special guest, the amount of time the band will play will be closer to 30 minutes each. Lake Street Dive will likely play the main stage for about one-and-a-half hours.
Back to Top
Epic events and incredible deals straight to your inbox.