We didn't find anything nearby, but here's what's happening in other cities.
There aren't any events on the horizon right now.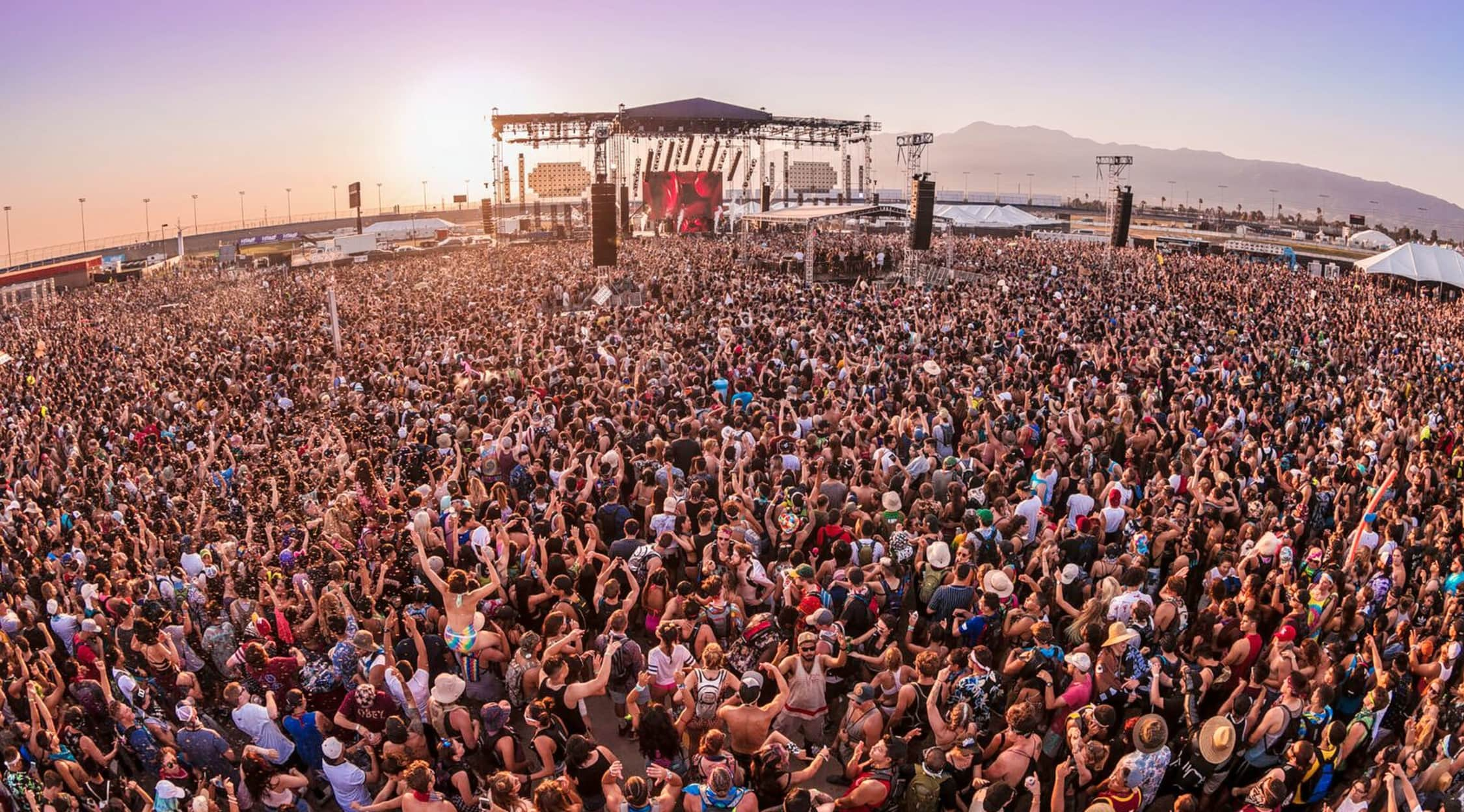 Alive Coverage
Landmark Music Festival Tickets
Landmark Music Festival - The 2015 Tour
It's not every day that a festival stands for something more than entertainment. The few that have, have always been revered, spoken of in high regard, and look forward to by patrons and musicians alike. Some of these progressive festivals are "Live Aid" and "Haiti Relief Music and Arts Festival" have not only given us amazing music, entertainment, and memories, but also fantastic support for something greater than ourselves. Festivals like these are rare in our society today but luckily those that do come around are some of the most exciting while conscientious festivals to date. At this very moment America's National Mall is in need of extensive upkeep to maintain the beauty and exquisite construction of our national monuments. Fortunately, Landmark Music Festival has come about to change all of that. America is made up of people over monuments and what better way to save our cultural heritage than by combining musical generations past and present to help preserve and shape our monuments as well as our society. At the heart of the American nation beats a steady rhythm of pride and musical identity and Landmark Music Festival is the festival to be a part of this year. Catch all the excitement and awe inspiring beauty of Washington D.C. and America's treasure of land and monuments as today's hottest musicians perform for you to raise money and save the American heartland! Coming to Washington D.C. September 26th and 27th at West Potomac Park and be amongst the most forward thinking minds of our society as we all take time to enjoy our history while making musical history all at the same time! Tickets are going to go fast for one of the biggest festivals on the east coast be sure to get yours today at your number one place for ticket and venue information - Stubhub.com!
About Landmark Music Festival
The Lincoln Memorial, The George Washington Monument, The Jefferson Memorial; some of the most visited sites of the National Mall, are, like most national parks well loved and well worn by people's visits. As a national park, the National Mall has been enjoyed and experienced by travelers and citizens alike and, as all things have a finite existence so too does our monuments structural integrity. The upkeep and maintenance of the National Mall has been a huge movement both inside and out of country to ensure the historical importance is kept to the exact representation it was constructed to have all those years ago. Without support these monuments would slowly fall into disrepair and the cultural significance would be lost! America's Mall is not out of reach in these terrifying events; enter Landmark Music Festival.
Part of the Campaign for the National Mall, Landmark Music Festival was a creative solution to bring people into the conversation of preserving and saving America's landmarks for future generations. As their inaugural year, this is just the beginning of one of the most sensational and outstanding festivals with a cause to date! What could be more fun than sitting on the Abraham Lincoln Reflecting Pool while taking in an amazing concert with all the proceeds benefiting the moment that you and a love one are sharing! With such a great cause it's no wonder artists like Drake, The Strokes, alt-J, Chvrches, Ben Howard, Miguel, TV on the Radio, and many more are all signed and ready to put on the festival of the year! Even celebrities are citizens and just like all of us, they take pride in what makes our country beautiful. The Campaign for the National Mall is an amazing organization to be a part of and get behind as they selflessly preserve our country's natural and historic beauty and what's more they have crafted some fine entertainment for festival fans to enjoy. Don't miss out on the beginning of what will truly be one of the best festivals around this year! This cause is not just for Americans, resident artists like Canadian Drake, Englishmen Ben Howard and alt-J, and Scotsmen Chvrches have found their voice in supporting the preservation of America's treasures, as a place they call home Drake, Ben Howard, alt-J, and Chvrches, have lent their time and voices to bring you one of the most sizzling nights this summer in the most stunning park in the US!
The musical artistry of these acts cannot be properly addressed in so little space, Miguel for instance has had an amazing career from the beginning! TV on the Radio have been New York staples just as long as The Strokes with just as many hits, it's really a disservice to these fine artists to condense down their work to a few short lines. Instead let their music speak for themselves as they rock the nights away in one of the most gorgeous and stunning national parks America has to offer and feel great knowing that the weekend's expense is nothing compared to the priceless beauty of America's Front Lawn!
Previous Hits
Some of today's hottest musicians are headlining Landmark Music Festival, Drake with all of his latest and greatest hits will get your heart pounding as "Started from the Bottom" will take on a new meaning amongst America's glorious monuments. Feel the strokes of The Strokes as they kick off the night with such hits like, "Last Nite," "Hard To Explain," and "Reptilia" fueling the patriotic fervor of the Landmark Music Festival.
Trivia
This is the first ever Landmark Music Festival.
The National Mall is the most visited national park with over twenty-nine million people visiting each year.
The National Mall is also known as America's Front Yard.
The Landmark Music Festival Experience
Come on out to America's front yard for the largest block party ever! Over forty artists and five stages will entertain you while nestled amongst America's most amazing landscape and historical parks! Don't let the summer end without being a part of one of the best, and biggest festivals to just start out. Get in now before Landmark becomes another Coachella and gets lost in the mix of summer festivals; when the cause is so great and the lineup is even better! Get your tickets now for the festival of festivals at your one place for ticketing needs - Stubhub.com!
Back to Top
Epic events and incredible deals straight to your inbox.