There aren't any Events on the horizon right now.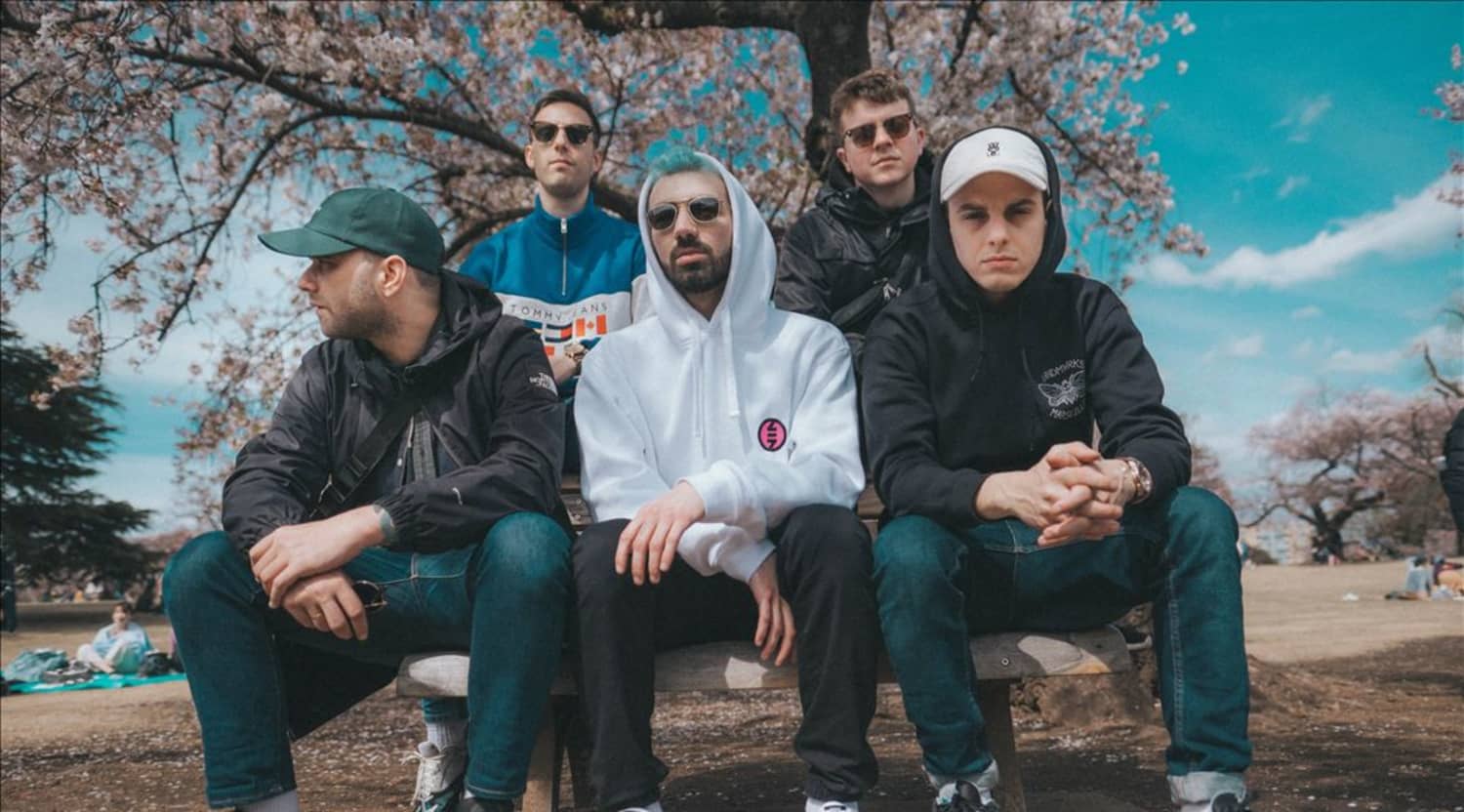 Rovi
Landmvrks Tickets
Landmvrks is on tour!
Landmvrks is the sensational metalcore band that was formed in France, Marseille. Founding creators Florent Salfati, Nicolas Soriano, Rudy Purkart, Nicolas Exposito and Thomas Lebreton have been making waves in the metal music industry ever since they joined forces in 2014. To experience the adrenaline and thrills of seeing this metalcore band live, buy your Landmvrks tickets on StubHub as soon as concert dates become available.
Breaking into the metal scene
The heavy metal and metalcore genres are considered the most successful commercial genres of rock music ever since rock fans around the world took to the powerful sounds during the early 1970s. Even though countless heavy metal groups have been forged, only a select few have managed to have a serious impact on the music industry and gain impressive fan followings. Bring Me The Horizon, Asking Alexandria, As I Lay Dying and Killswitch Engage are a few of the heavy metal bands that have found extreme success over the years. Landmvrks features the powerful vocals of frontman Florent Salfati, anarchy-raising drummer Nicolas Soriano, bassist Rudy Purkart and talented guitarists Thomas Lebreton and Nicolas Exposito. The group dedicated two years to their very first full-length album, "Hollow", which was finally released in May 2016. Following their first album, the heavy metal band toured Europe for a full year, performing live with renowned groups such as The Devil Wears Prada, Architects, While She Sleeps, and Pierce The Veil, until, in 2017, Thomas Lebreton left the group. While Landmvrks' first full-length album was released by the band themselves, they were signed to the record label Arising Empire in 2018 to release their second album. Book your place in the audience and get in tune with your inner anarchist by buying Landmvrks tickets right here on StubHub. In the unfortunate event that you're unable to make it to the concert, you can sell your tickets again on StubHub.
Adored by loyal fans
Landmvrks received ample praise after the release of their first album, "Hollow", although many critics have described their music as somewhat risky. Considering the band delivers heavy metal tracks that partially twist the expectations of the heavy metal scene, witnessing Landmvrks live on stage is undeniably a uniquely exhilarating experience. While tempting the confines of the metalcore genre has helped Landmvrks define more of a modern metalcore genre, be sure to get your Landmvrks tickets here to indulge in the chaotically brilliant world of metal.
Back to Top
Epic events and incredible deals straight to your inbox.