There aren't any Events on the horizon right now.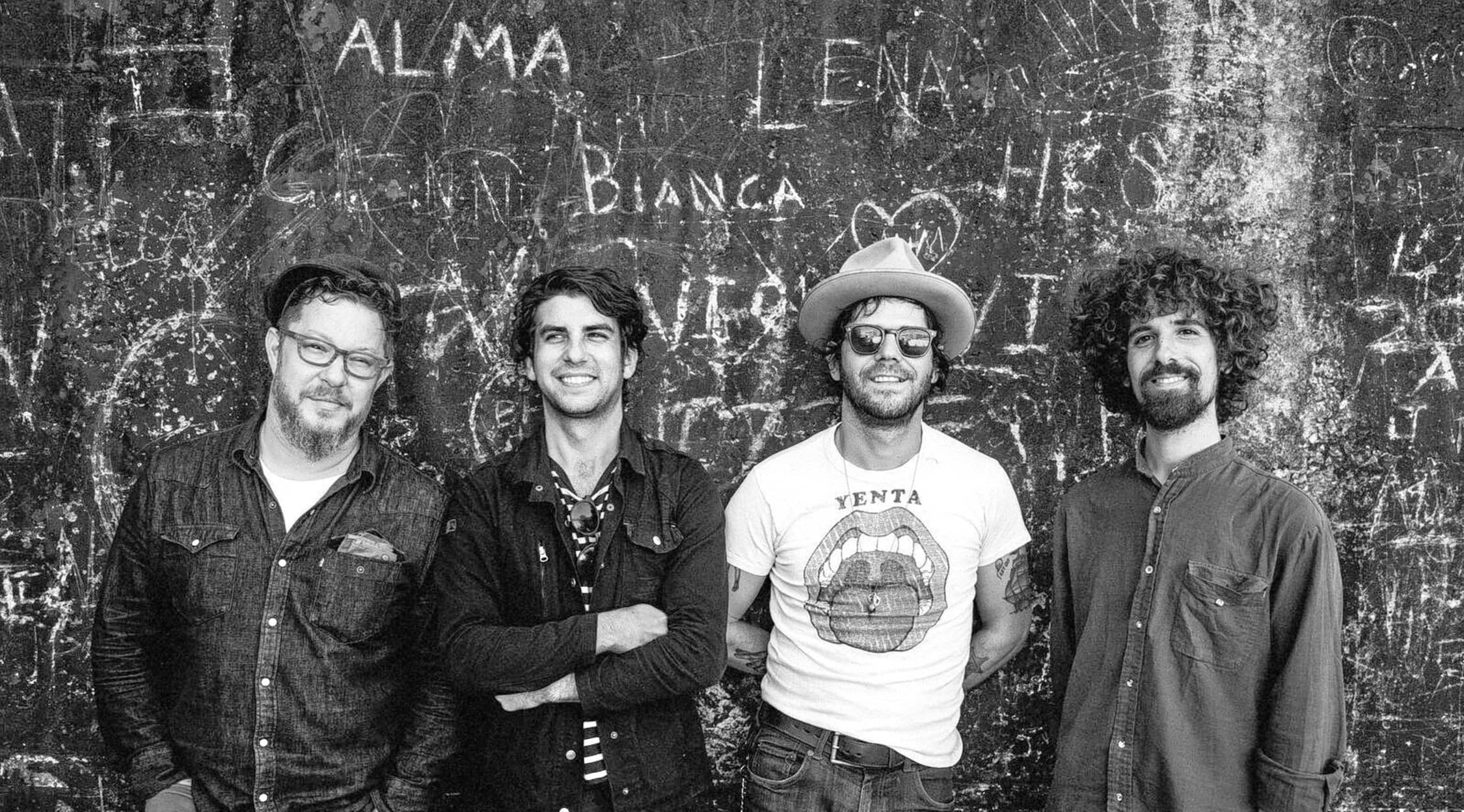 Rovi
Langhorne Slim Tickets
Langhorne Slim Concert Schedule
This alternative country singer-songwriter has achieved great success over the course of his career, as his music consistently receives glowing reviews from major critics and publications. Rolling Stone magazine chose his popular song "Electric Love Letter" as one of their top ten editor picks, and The Guardian named Langhorne Slim "one of the greatest live acts" in the modern music scene. Once you hear Langhorne Slim live in concert, you will become instantly hooked. Come indulge in one of the liveliest and most exciting concerts of the year—grab your Langhorne Slim tickets here on StubHub before they're all gone!
On July 23rd, Langhorne Slim will be performing at the Brooklyn Bowl in New York, and music lovers of all ages are already clamoring for tickets. Langhorne Slim's music appeals to fans of country, folk, bluegrass, rock, and everything in between, which is why their live shows are always packed with excited fans. If you can't catch Langhorne Slim in concert in Brooklyn this summer, make sure to check him out at Outside Lands in San Francisco, where he is bound to be one of the most talked about performers of the festival! So make sure to catch this critically acclaimed and popular alt-country act in concert—score your Langhorne Slim tickets right here on StubHub as soon as possible! And don't forget to sign up for event alerts on StubHub, as this will help keep you up to date about Langhorne Slim concerts in your neck of the woods!
Langhorne Slim Background
Langhorne Slim is the brainchild of singer-songwriter Sean Scolnick. This alt-country artist performs under the moniker Langhorne Slim, and is regularly backed by his band The Law. Scolnick has been actively pursuing a career in music since the late '90s, and now he is one of the most beloved alternative artists in the entire world! Since graduating from the Conservatory of Music at Purchase College, Langhorne Slim has been performing knockout shows all over the world. He has rocked out on stage at some of the biggest festivals around, such as Bonnaroo, Lollapalooza, the Newport Folk Festival, and Outside Lands. In addition, Langhorne Slim has also performed on major talk shows, such as Late Night with Conan O'Brien and the Late Show with David Letterman, and every time he takes the stage he manages to accrue countless new fans—he's simply one of the most dynamic and infectious live performers around!
With his band The Law at his side, Langhorne Slim can put on one of the hottest alternative rock shows you'll see this year. This talented singer-songwriter has earned glowing reviews from publications like Rolling Stone, The Guardian, and Entertainment Weekly, which called Langhorne Slim "your next obsession." So go ahead, discover your next obsession and start listening to Langhorne Slim's incredibly infectious alt-country tunes—you won't regret it! Once you're hooked (which won't take long), make sure to lock down your tickets to see Langhorne Slim in concert! This critically acclaimed singer-songwriter is known for putting on spectacular live shows time and time again, and now you might be able to catch him in concert thanks to StubHub! When Langhorne Slim makes his way to a concert venue near you, make sure that you are in the audience to indulge in one of the very best live shows of the year—head to StubHub today!
Greatest Hits
In 2004, Langhorne Slim released his debut record, Electric Love Letter. Since then, he has released several more hit albums, such as When the Sun's Gone Down (2005), Langhorne Slim (2008), Be Set Free (2009), and The Way We Move (2012). Once you start listening to the songs on Langhorne Slim's albums, you will be an immediate fan of his cool, old-school alt-country sound. So make sure that you are in the audience to listen to Langhorne Slim perform major hits like "Be Set Free," "I Love You, but Goodbye," "The Electric Love Letter," "I Love to Dance," "The Way We Move," and "Worries" – score your Langhorne Slim concert tickets right here on StubHub!
Langhorne Slim's popularity seems to increase exponentially every day, and you certainly shouldn't miss this opportunity to see him live in concert! Lock down your tickets on StubHub before it's too late!
Trivia
Rolling Stone claimed that Langhorne Slim's album, The Way We Move, is "damn near perfect."
The Experience
With incredible critical acclaim and charting hits in their repertoire, Langhorne Slim is certainly one act you shouldn't miss seeing in concert. So make sure that you are in the audience to experience the thrill of a Langhorne Slim concert—head to StubHub to grab your tickets to one of these in-demand shows before it's too late! So hurry and lock down your Langhorne Slim tickets on StubHub so that you can start your countdown to this wildly entertaining and fun-filled concert!
Back to Top